Is Square Right For Your Business?
Expert Analyst & Reviewer

UPDATED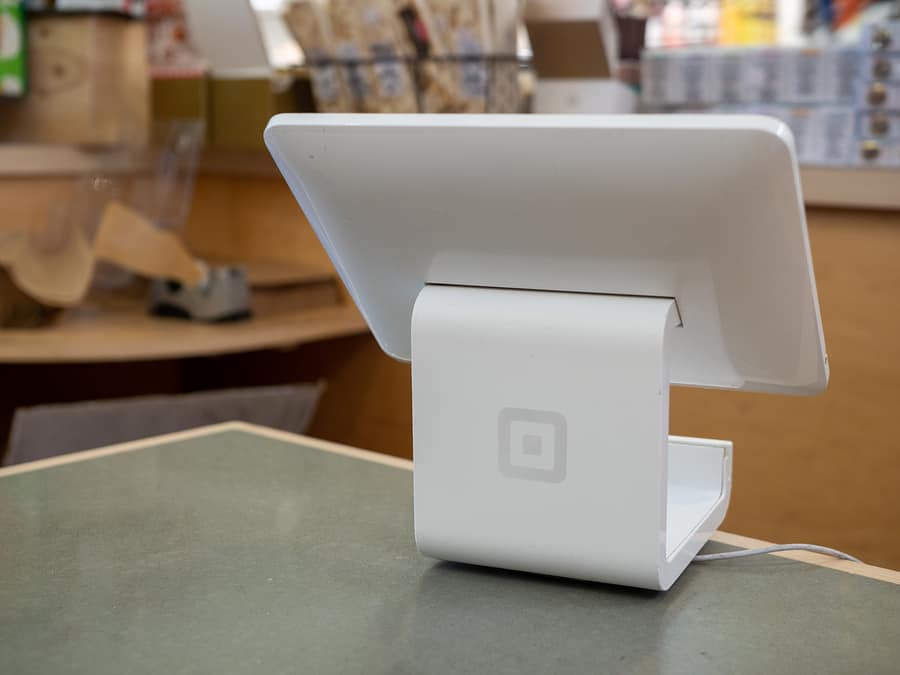 Based on the multitude of messages I've received, I believe there are four stages business owners go through when considering Square's payment processing. First, joy. This is an amazing service that includes a sleek and capable POS, online selling tools, affordable hardware, and an easy-as-pie application process. When they discover the existence of Square and find out what it can do, people who have spent weeks stressing out about negotiating credit card processing rates and choosing from the limitless number of tablet-based POS systems breathe a sigh of relief.
But next come dread. After poking around the Square (see our review) site and sufficiently fantasizing about a long, prosperous future with the service, the business owner decides to read some reviews, perhaps on our site. At this point, the business owner is confronted with hundreds of devastated and infuriated fellow business owners, all crying SCAM!, cursing Square's name, and pleading for someone, anyone, to help them get their money back from the evil clutches of that pernicious polygon.
Square's Services At A Glance
| Reader | eCommerce | Retail | Food Service |
| --- | --- | --- | --- |
| | | | |
| Free App & Reader | Square eCommerce | Square for Retail | Square for Restaurants |
| Get Started | Get Started | Get Started | Get Started |
| Free, general-purpose POS software and reader for iOS and Android | Easy integration with popular platforms plus API for customization | Specialized software for more complex retail stores | Specialized software for full-service restaurants |
| $0/month | $0/month | $0-60/month | $0-60/month |
| Always Free | Always Free | Free Trial | Free Trial |
When joy and dread meet, the third stage – confusion – is born. Now the business owner has absolutely no idea what to do. Square seems so uniquely perfect and such a great value, but is it worth the risk? Is Square really stealing money from unsuspecting business owners? Can the company be trusted?
Which then leads to the inevitable question I have received an uncountable number of times: "Is Square right for my business?"
Well, frankly, I'm growing tired of answering this particular question. Let's put it to rest once and for all so everyone can get to the coveted, much sought-after fourth stage of the "Square for business" consideration process: acceptance. Acceptance either that this service is not going to be much of a saving grace after all, or acceptance that the risks, overall, are outweighed by the rewards.
How Do Square's Merchant Services Work?
Square is a third-party payment services provider (PSP), sometimes called an aggregator. This puts it in contrast with other merchant services providers that offer individual merchant accounts.
Why is that important? Understanding the difference will go a long way toward putting some of the complaints against Square in context and help you better analyze its strengths and weaknesses.
A merchant account is an account into which funds are transferred from customers' credit and debit card purchases after they've been processed. You don't actually directly interact with the account–you can't manually add or withdraw funds from it. Instead, those processes are automated. Funds deposited into it will eventually be transferred to your business account, usually after a day or two. Qualifying for a merchant account can be time-consuming and onerous; new businesses, in particular, may have a hard time getting one.
As an aggregator, Square does things a little differently. They pool their customers into what is, essentially, one giant merchant account rather than individually assigning one. This makes it easier to qualify, as well as faster. But instead of doing exhaustive due diligence (called "underwriting") in advance, they more heavily scrutinize the behavior of their customers after they're enrolled. This is where businesses sometimes run into trouble. The main complaints you'll find from businesses that use Square are issues involving reserved funds, account suspensions, and account terminations.
What sets Square apart from other aggregators is the sheer volume of business services they provide, ranging from virtual terminals, to invoicing software, to online stores, to point-of-sale (POS) hardware, to business loans. Square can serve businesses in any sales channel, and legitimately be a one-stop-shop for small business-related software (as well as most of your hardware).
Can Anyone Really Use Square's Payment Processing?
Trick question!
Square allows anyone to sign up, so long as they can verify your identity. However, Square actually has quite a few restrictions on who gets to use their services. Some of them are no-brainers, while others may surprise you:
Any illegal activity or goods
Buyer or membership clubs, including dues associated with such clubs
Credit counseling or credit repair agencies
Credit protection or identity theft protection services
Direct marketing or subscription offers
Infomercial sales
Internet/mail order/telephone order pharmacies or pharmacy referral services
Unauthorized multi-level marketing businesses
Telemarketers
Prepaid phone cards or phone services
Rebate-based businesses
Up-sell merchants
Bill payment services
Betting
Financial institutions offering cash disbursements
Prepaid cards, checks, insurance or other financial merchandise
Sales of money-orders or foreign currency by non-financial institutions
Wire transfer money orders
High-risk products and services, including telemarketing sales
Service station merchants
Automated fuel dispensers
Adult entertainment, any medium
Sales of firearms, firearm parts or hardware, ammunition, weapons and other devices designed to cause physical harm
Drug paraphernalia
Occult materials
Hate or harmful products
Escort services
Bankruptcy attorneys or collection agencies
Internet/mail order/telephone order of age-restricted products.
Of particular note is the "high-risk products and services," which can serve as a bit of a catch-all for business activities that Square feels fall into a gray area. It should go without saying that you shouldn't lie or misrepresent your business to get a Square account; you're better off going with another processor. If you've already been told that you're a high-risk business, you should definitely seek out a high-risk merchant account.
Square may also just decide that your business is unsuited for miscellaneous reasons, and reserves the right to not service a business. This could conceivably happen to any business, at any time.
What Happens If Square Terminates My Account?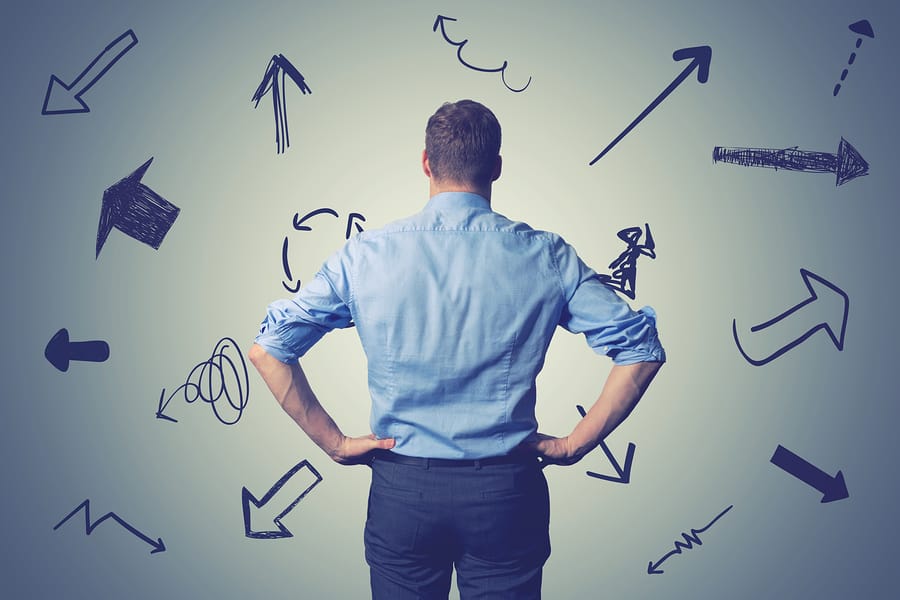 So the fickle forces at Square have decided to terminate your account. What should you expect?
Square typically holds funds for 180 days, which is equivalent to the standard chargeback window for credit card transactions. This is normal operating procedure for any payment processor, whether it's a merchant account or aggregator. Even if your account is not terminated, certain transactions may trigger a hold on some funds for up to 180 days (or until you can provide Square with documentation that the transaction is legitimate).
You probably don't need me to tell you that having your funds frozen for six months is bad for your business. A few safety precautions can minimize the risk of being terminated or having your funds held. In addition to avoiding the types of transactions outlined above, you'll want to preempt activity like a sudden large increase in sales volume and notify Square before this "suspicious" activity begins. You'll also want to inform them if the size of your average sale changes significantly. And, of course, you'll want to minimize chargebacks. Getting invoices with detailed contracts for large transactions can also help mitigate risk for your business.
You should also be aware that if Square terminates your account, there's no appeals process. Once your account is closed, that's it: You'll need to find a new processor and wait for the held funds to clear. However, if Square merely puts a hold on your account, pending further information, there may be some hope of restoring your account. You'll need to provide whatever information Square requests as part of the review, and then wait for a decision.
If some of your funds are tied up in limbo, you might be able to get a working capital or bridge loan to help manage your cash flow. Check out our guide to working capital loans to learn more! You can also learn more about how to analyze and improve your cash flow.
I'm Willing To Accept The Risk. Is Square's Pricing A Good Deal?
Until recently, Square offered a flat 2.75% processing fee, which was a pretty good deal for small businesses that processed a high volume of small transactions.
In September 2019, Square started phasing out that price point and replacing it with 2.6% + $0.10 fee per transaction. What this means in plain English is that the cost of transactions under $66.67 (or around $40 if you qualify for the 2.5% + $0.10 rate) will go up, and the cost of transactions above $66.67 will go down. There's no way to sugarcoat it: for businesses that do a high volume of small transactions, this makes Square a much worse deal than it was at 2.75%.
Whether or not Square is still a good deal will depend on which other features and services you use; it's just unlikely to be the cheapest option available. Square's software is still pretty competitively priced, particularly its iPad POS software. However, businesses with high volume that are doing above $10K/mo in card transactions can probably get a better rate with a merchant account.
Does Square Help Protect My Business?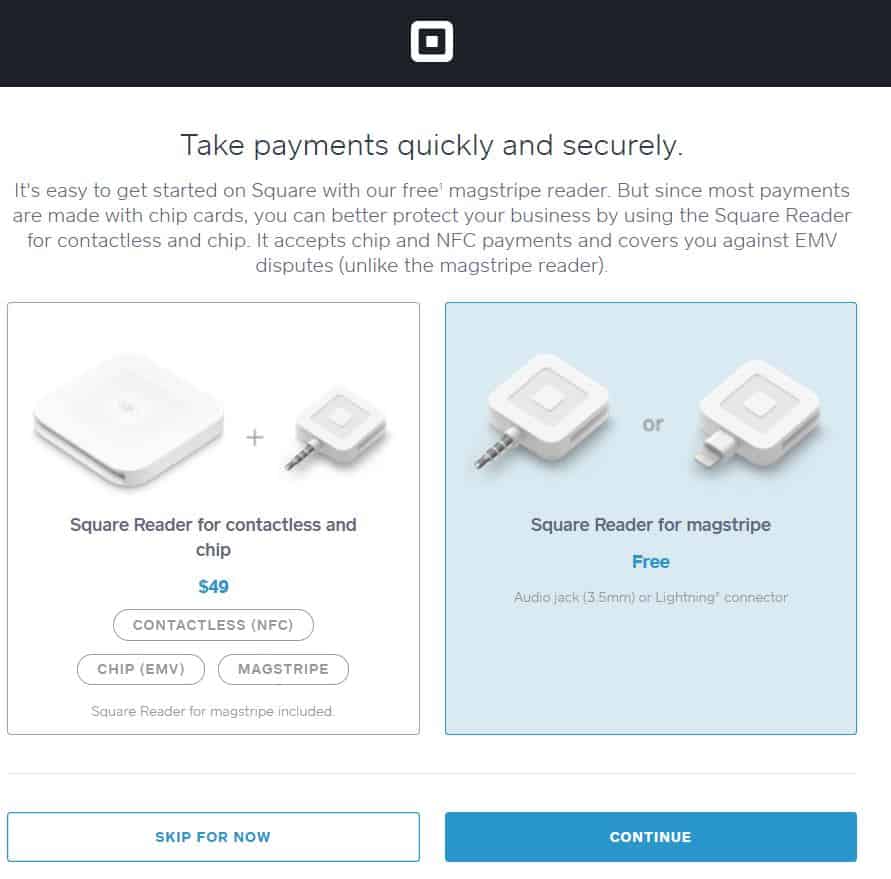 If it sounds like you're trusting your business entirely to the whimsy of a PSP…you are. That said, there are still some advantages to using Square.
One of the bigger potential burdens of accepting card payments is PCI (Payment Card Industry) compliance. The PCI-DSS, or Payment Card Industry-Data Security Standard, is intended to protect customer data and govern liability. It's broken down into four sets of guidelines (or risk levels) according to the size of your business, outlining your responsibilities for safeguarding data. Yes, I said "four sets," which should give you an idea of how complicated this can get. The benefit of using a service like Square's is that it offloads much of the PCI compliance burden onto the PSP and requires very little work from you to maintain compliance. You also won't have to pay any sort of fee for PCI compliance, whereas many merchant accounts — even the most ethical and transparent ones — do charge some sort of monthly fee for it.
Square also offers chargeback protection of up to $250/month, which can give you some peace of mind. In most chargebacks, the merchant must cover the cost of the original disputed transaction, plus an additional fee assessed by your payment processor. Square has done away with the chargeback fee and will cover the cost of qualifying disputed transactions up to $250 per month.
Just remember, too many chargebacks may still trigger a hold or an account termination, so you'll still want to take reasonable precautions, especially when you're dealing with card-not-present transactions.
Is Square's Free Software Really The Best?
If you've visited a business that uses Square, you've probably seen their logo on a wide range of software and peripherals. One of the biggest draws is Square's free iPad POS software and smartphone-friendly mobile app, both of which are powerful and easy to use. You also get a free online store, virtual terminal, invoicing software, and eCommerce integrations.
Of course, the operative word here is "free." While Square's ecosystem provides a ton of value at no extra cost, you will find more powerful options for a subscription fee, some of which are even available through Square itself.
If you're just starting out, or if your business has pretty straightforward payment and inventory needs, Square's free software will probably be adequate. It's definitely the industry leader as far as free options. As your business expands and gets more complex, however, you may need to move onto paid options.
How Do I Really Know If Square's Processing Is Right For My Small Business?
As is the case for most things, there's no one-size-fits-all solution when it comes to credit card processing or business software. Square provides a robust, easy-to-use ecosystem at a reasonable cost. Is it the cheapest option? No. Will it offer every feature you could possibly want? No. But knowing your business, the types and frequency of payments you take, your customer demographics, and even your own personal habits will help you make an informed decision. Larger businesses, for example, will probably have more complex software needs and be able to leverage their size and transaction volume to get discounts with other payment processors.
Square is a great starter option, one that's able to grow and scale with your business as it develops. Better yet, you can sign up for Square without making a commitment, so it's relatively easy to leave if you aren't happy with the service. Nevertheless, there is still some risk involved, so weigh your options accordingly.
If you're still not sure Square is the best choice for you, I recommend checking out our favorite alternatives to Square. Have a question about Square? Leave us a comment and well get back to you!
Square's Services At A Glance
| Reader | eCommerce | Retail | Food Service |
| --- | --- | --- | --- |
| | | | |
| Free App & Reader | Square eCommerce | Square for Retail | Square for Restaurants |
| Get Started | Get Started | Get Started | Get Started |
| Free, general-purpose POS software and reader for iOS and Android | Easy integration with popular platforms plus API for customization | Specialized software for more complex retail stores | Specialized software for full-service restaurants |
| $0/month | $0/month | $0-60/month | $0-60/month |
| Always Free | Always Free | Free Trial | Free Trial |