Is Square Right For Your Business?
Updated on:
Posted by: Tom DeSimone
Advertiser Disclosure: Our unbiased reviews and content are supported in part by
affiliate partnerships
, and we adhere to strict
guidelines
to preserve editorial integrity.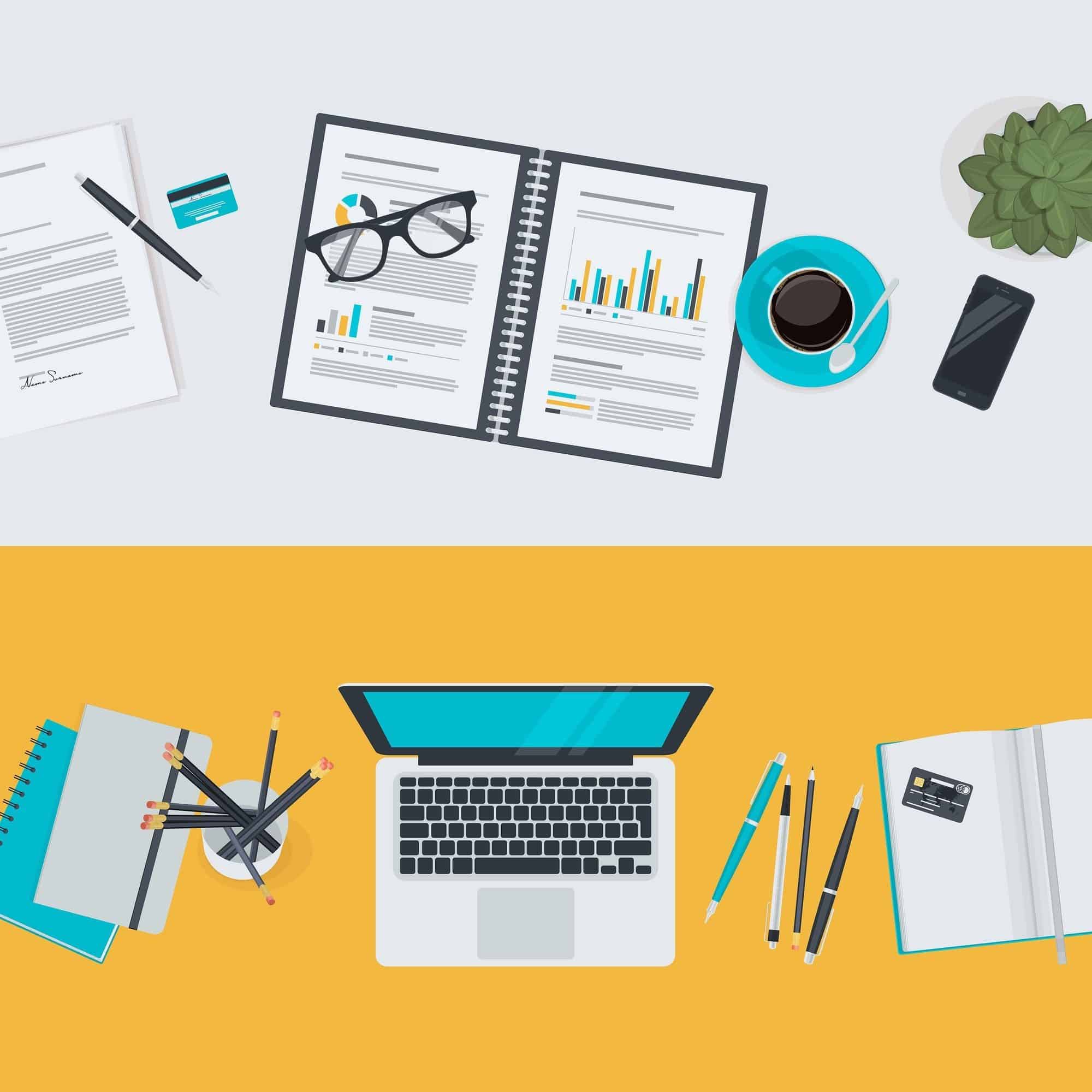 Based on the multitude of messages I've received, I believe there are four stages business owners go through when considering Square's payment processing. First, joy. This is an amazing service that includes a sleek and capable POS, online selling tools, affordable hardware, and an easy-as-pie application process. When they discover the existence of Square and find out what it can do, people who have spent weeks stressing out about negotiating credit card processing rates and choosing from the limitless number of tablet-based POS systems breathe a sigh of relief.
But next come dread. After poking around the Square (see our review) site and sufficiently fantasizing about a long, prosperous future with the service, the business owner decides to read some reviews, perhaps on our site. At this point, the business owner is confronted with hundreds of devastated and infuriated fellow business owners, all crying SCAM!, cursing Square's name, and pleading for someone, anyone, to help them get their money back from the evil clutches of that pernicious polygon.
Square's services at a glance
When joy and dread meet, the third stage – confusion – is born. Now the business owner has absolutely no idea what to do. Square seems so uniquely perfect and such a great value, but is it worth the risk? Is Square really stealing money from unsuspecting business owners? Can the company be trusted?
Which then leads to the inevitable question I have received an uncountable number of times: "Is Square right for my business?"
Well, frankly, I'm growing tired of answering this particular question. Let's put it to rest once and for all so everyone can get to the coveted, much sought-after fourth stage of the "Square for business" consideration process – acceptance. Acceptance either that this service is not going to be much of a saving grace after all, or acceptance that the risks, overall, are outweighed by the rewards.
It's a matter of account stability
The main complaints you'll find from businesses that use Square are issues involving reserved funds, account suspensions, and account terminations, all of which result in the same outcome: withheld money. Sometimes it's just one transaction that's withheld; other times it's all the funds waiting to clear, plus even more funds taken from a linked bank account to cover older transactions. Reserves, suspensions, and terminations are all account stability issues. A stable account allows you to process payments and access funds predictably and without worry. An unstable account does not. Unfortunately, for many businesses Square's accounts prove unstable.
How many users have issues? Well the Square profile at the Better Business Bureau currently shows over 1,100 formal complaints within the last three years alone, and there's no sign of that number shrinking any time soon. The vast majority of these disputes – and we've read more of them than anyone should – are from business owners complaining about account stability issues. Of course, we have to recognize that 1,100 users is a small number when you consider that Square has hundreds of thousands of registered users (the exact number is not publically available information), but then not every user who experiences issues goes to the BBB, and not every active user processes regularly.
We're left guessing as to the percentage of overall users who actually experience these account stability issues, but the fact is that not every business has an equal risk. Some businesses have a high risk of suspension and termination, while others have a relatively low risk. We're not asking if Square is right for anyone's business, because surely it works well for many. We're asking if it's right for your business. In order to figure that out, we need to understand why these stability issues come up in the first place.
Why does Square suspend or terminate accounts and withhold funds?
You'll find the following clause in Square's Seller Agreement:
We may terminate this Agreement or suspend or close your Square Account for any reason or no reason at any time upon notice to you.
This means that Square, legally, does not owe you anything. It can shut you down without giving any reason whatsoever. But, despite what some complainants might assert, Square does not choose to shut down accounts by throwing darts at a wall covered in user's names. It does so, according to its Seller Agreement, for one of three reasons:
You violate the terms of Square's Seller Agreement, or any of Square's other policies or agreements you enter into

You pose an unacceptable credit or fraud risk

You provide any false, incomplete, inaccurate, or misleading information or otherwise engage in fraudulent or illegal conduct
It follows that to prevent account instability a user must do the following three things:
Read and understand the agreements you enter into with Square.

They are wordy and have some confusing legalese, but if you're serious about keeping a stable Square account I would recommend that you read the Seller Agreement carefully.

Provide Square with accurate, honest, complete information about your business during the signup process and beyond, while abstaining from any fraudulent or illegal activity (duh).

It can be tough for new business owner to provide accurate information because in many cases they aren't sure about their needs or how their businesses will develop. Do your absolute best and try to be consistent.

Make sure that you do not pose high credit or fraud risk for Square.
This last point is the most important and most confusing element of ensuring account stability, because most business owners – especially new ones – don't understand what business attributes impact their risk profiles.
What factors dictate your risk profile?
Here are the most important factors to consider when determining the risk you pose to a payment processor:
1. Business type: Different business types pose different amounts of financial risk for a payment processing company due to varied likelihood of fraud, customer disputes, or legal issues. Generally speaking, high-risk businesses will need to sign up with a processor that specializes in setting up these difficult accounts (like Durango Merchant Services). Square outlines a list of prohibited high-risk businesses in its Seller Agreement, but there are other risky business types not explicitly outlined there that are prone to account suspensions or terminations. If you have a high-risk business (or even a moderate-risk business), Square is not your best option. Yes, you'll have to pay more elsewhere, but it will be well worth the investment in the long run. Some examples of high-risk businesses include: gun and ammo dealers, tobacco and vaporizer supply stores, online pharmaceutical sales, and anything related to gambling or financial services. For a more complete list, read this article. 
Square's eCommerce services at a glance
2. Age of business: If you have a longstanding, well-established business with loyal customers and a lengthy processing history, you pose less risk to Square than a business that is brand new with no processing history or business records. The likelihood of a business with a decade of processing history and general good standing suddenly becoming involved in serious financial fraud is much less than that of a business that just materialized when filling out the Square application. Of course, having a seasoned business doesn't make you immune to these issues, and being a startup doesn't automatically curse you, but if you can produce at least a few months to a year of financial documents to placate Square if trouble arises, you will significantly increase your chances of a good outcome. Again, although the signup process is more in-depth, those of you who have a new business and value uninterrupted cash flow might want to consider just applying for a traditional merchant account.
3. Transaction size: Here's a question: is it riskier to process one thousand $1 transactions, or a single $1,000 transaction? The answer is the single $1,000, by a long shot. This is because, in any industry, it's far more likely to see one fraudulent high-ticket transaction than a ton of fraudulent small ticket transactions. What's more, Square would see it as even riskier if you usually process only $1 transactions, and then suddenly one day you process a random $1,000 transaction. Square's risk assessment algorithms like to see consistency, above all things. If you will be processing transactions of $100 or greater on a regular basis, make sure you accurately describe your processing habits in the application and try not to process unusually large transactions out of nowhere.
For high-ticket businesses, a merchant account is going to be the more reliable option; when you get a merchant account, you have an agreed upon high-ticket limit. If you need to process a transaction higher than that limit, you can call the processor ahead of time to get approval. With Square, on the other hand, no individual limits are disclosed – and unfortunately, this doesn't mean the limits don't exist. Square does state in its customer support portal that each account technically has a $50,000 transaction limit upon signing up, but I'm understandably skeptical. Try running a $50K transaction through Square as your first sale and let us know how it goes…
4. Processing volume: Just like transaction size, more is riskier in terms of processing volume. And of course this risk is compounded when you have a high volume of large tickets. Again, no processing limits are disclosed for your individual Square account, but you can be sure Square's software is keeping a close eye on you to make sure no unusual spikes indicative of fraud pop up. As long as you accurately describe your processing needs on your application and do not deviate from the norm, you should be fine. . 
5. Transaction type: Square allows users to process payments by swiping, chip reading, contactless NFC, manual entry, or online customer entry. The most secure of these are chip reading and contactless NFC, which are both EMV-compliant payment methods. Swiping is fairly secure, but not as safe as chip or NFC. Manual entry and online sales are the least secure, and therefore the most risky. The more manually entered or online sales you have, the greater your risk of having chargebacks, account suspensions, and sudden account terminations. While Square does offer tools for online sales, phone orders, and e-invoices, the platform works best when most of your sales occur with the customer present. If your business mostly operates in a card-not-present environment, you might want to consider a provider that is more willing to accommodate the risk involved. 
6. Chargebacks: Most chargebacks occur as a result of a customer's disputing a charge with their credit card companies. A buyer can dispute a charge for any reason, but most commonly disputes occur because a customer does not believe he or she authorized the charge, or does not feel as though the product or service was delivered as described and could not resolve the issue with the business directly. Because of this, Square views chargebacks as potential indicators of fraud, and thus also potential signs of risk and expense. Receiving any chargebacks soon after opening a Square account could trigger an account suspension or prompt Square to freeze of all the funds in your account. Too many chargebacks are essentially a death sentence for your account.
This doesn't mean that every chargeback will end in misery for you, however. In fact, Square offers "chargeback protection," which entitles you to $250 of chargeback coverage each month as long as you followed Square's best practices for payment acceptance.
What's most frustrating to many, though, is Square's practice of withholding transactions that it believes simply might result in a chargeback:
If we reasonably believe that a Chargeback is likely with respect to any transaction, we may withhold the amount of the potential Chargeback from payments otherwise due to you under this Agreement until such time that: (a) a Chargeback is assessed due to a Buyer's complaint, in which case we will retain the funds; (b) the period of time under applicable law or regulation by which the Buyer may dispute that the transaction has expired; or (c) we determine that a Chargeback on the transaction will not occur.
Depending on the official reason the dispute is filed, the buyer has 60, 90, or 120 days to raise the dispute –  or up to 180 in the case of international transactions. That means that if Square "reasonably believes" that all the funds in your account could be charged back, it reserves the right to hold the funds for 90 days or more without violating any agreement terms. Whether or not a chargeback will actually occur is irrelevant. So even if you did nothing wrong, funds can still be withheld. If a chargeback actually does occur, you can look forward to another 90 days of waiting for the dispute to be resolved. 
Is this how it works for all payment processors?
To some extent reserves, frozen accounts, and terminations are just risks that come with the territory of accepting card payments. They can happen no matter what company you process with, whether you're using a traditional merchant account or a third-party mobile processor like Square.
When you open a merchant account, there is an in-depth application and underwriting (business assessment) process that makes the account much more secure for you. Square keeps costs down and sign up speed up by only having a computer process your application material initially. It's not until later on that a human reviews your business information, contacts you for additional business documents if necessary, and determines whether or not Square wants to continue to work with you. By this time you may already have accepted thousands of dollars in payments, which could end up frozen for months if you're unlucky in the account review process.
With Square, acceptance of your application doesn't mean a whole lot. With a merchant account, on the other hand, application acceptance means that the processor took a careful look at your business and liked what it saw. This means that your account is much more likely to remain stable. New businesses may be imposed with a rolling reserve – where you receive payments on a delay – but at least you'll know this from the outset instead of having your account frozen out of nowhere a few months in.
I'm not going to tell you that there is any provider who can make you immune to having funds held in reserve, or even to suspension and terminations, but you greatly improve your chances of a having a long-term, stable account when you open a traditional merchant account.
You're a little risky, so now what?
There's no hard and fast rule to determine when your risk profile becomes untenable for Square. You exist on a risk spectrum, and your position may change over time. My recommendation is this: if you have one or two attributes that increase your risk level, consider other options. If you have three or four higher risk attributes, use Square at your own risk. If your business falls under a high-risk business category, do not use Square under any circumstances. Your use likely violates Square's Seller Agreement, and it will be just a matter of time before you run into trouble. Again, this includes gun and ammo dealers, tobacco and vaporizer supply stores, online pharmaceutical sales, anything related to gambling or financial services, and a host of other business categories. You might not even know your business is high-risk, but that ignorance won't protect your business when Square is holding thousands of dollars from you even after you've shipped out the goods. Don't risk it.
On the other hand, if you run an established, low-risk, in-person business, accept payments via a chip card or NFC reader, have small average transactions and a moderate weekly sales volume with little potential for chargebacks, in all likelihood Square will be a stable option for your business. You should still consider other options to make sure that it's the best service for your needs, but definitely keep Square on the table. For some businesses, it really is an amazing value.
Exploring your other options
If you need more than Square has to offer, it's time to look at merchant accounts. Don't worry! The process is not as complicated, expensive, or intimidating as it seems. If you sign up with one of our high-rated providers, you're guaranteed a fair rate without any negotiation necessary. If you want to look elsewhere, just review our simple guide to negotiating the best contract possible. Likewise, you can find all the information you'd ever want to know about credit card fees in an easily digestible package here. For many businesses, even low volume ones, opening a merchant account will cost the same as Square would. For higher volume businesses, a merchant account will usually be far less expensive and much more reliable.
Most merchant accounts come with basic mobile processing capabilities and a virtual terminal. Some even include a POS or shopping cart for free. But perhaps the best part of opening a merchant account is that it will open up hundreds of POS and shopping cart options for you to choose from. Yes, a merchant account and separate POS may be more expensive than Square (since Square is free of monthly fees for both the POS and payment processing), but you'll gain a lot of power, efficiency, and control in the process. In the end, the added value tends to be worth the investment.
The bottom line about Square for business
Whether you choose to accept the risks that come with Square and give it a shot, or accept that Square is not a good option for your business after all, you should check out other POS systems and payment processing companies to make some comparisons. We can help you to explore your options and find the absolute best providers.
See for yourself if Square is right for your business