Expert Analyst & Reviewer

UPDATED
Advertiser Disclosure: Our unbiased reviews and content are supported in part by
affiliate partnerships
, and we adhere to strict
guidelines
to preserve editorial integrity.
eMerchantBroker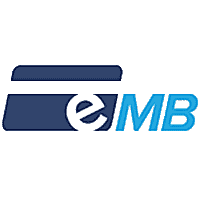 Pros
High-risk specialist
Full range of services and third-party integrations
Accepts difficult-to-place high-risk merchants
Accepts CBD merchants
Very high merchant acceptance rate
Cons
Expensive compared to other high-risk providers
Offers tiered pricing exclusively
Long-term contract with expensive early termination fee
Uses some misleading sales gimmicks
eMerchantBroker Overview
eMerchantBroker is a merchant account provider located in Thousand Oaks, California. The company has been in business since 2011 and markets its services primarily to high-risk merchants.
We're usually leery of providers that deliberately try to sell their services to the high-risk segment of the market, as they often charge exorbitantly high rates and fees while saddling merchants with long-term contracts that are difficult and expensive to get out of. That's not the case with eMerchantBroker.
While its services aren't perfect, the company is generally more transparent and honest in dealing with merchants than most high-risk providers we've found. At the same time, eMerchantBroker is usually not the least expensive option out there if you're in the high-risk category and need to get a merchant account.
The definition of what constitutes a high-risk merchant varies from one provider to the next. While it's not hard to understand why a merchant in the adult entertainment industry might be considered high-risk, there are more factors that go into this determination than just legal or moral issues. Any merchant or business that presents an elevated risk of chargebacks or fraud might be considered high-risk. For example, some processors will categorize furniture stores as high-risk due to the large average ticket size involved with selling furniture.
Merchant account providers who specialize in setting up high-risk accounts minimize their exposure to potential fraud by prohibiting certain industries from using their services. eMerchantBroker stands out from other high-risk specialists by having a very short list of prohibited industries. Unless your business is clearly illegal, you'll most likely get approved for an account. In fact, the company boasts of a 95% approval rate for all applicants. As an example, eMerchantBroker is one of the very few providers who will approve CBD businesses and even medical marijuana dispensaries for a merchant account.
This flexibility comes at a price, however.
If you sign up with eMerchantBroker, you should expect to pay higher rates and fees than the industry average. In fact, you can and should expect to pay higher costs than what many other competing high-risk specialists will charge. At the same time, in exchange for those higher prices, you can anticipate an honest, open sales experience and reliable customer support and service after you've signed up. Is it worth it? As always, the answer depends on your individual needs and circumstances.
Quite frankly, if you can get approved for an account with one of our top-rated high-risk providers, you're probably better off going with them rather than eMerchantBroker. At the same time, the company is certainly a viable alternative if you've been turned down for an account and are having trouble finding a reputable high-risk specialist that will take your business. This is particularly true for unusually difficult-to-place businesses, such as CBD sales, medical marijuana dispensaries, escort services, and others.
While it's certainly not perfect and it is expensive, overall, eMerchantBroker provides a higher-than-average quality of service with its merchant accounts and other features. By our rating criteria, the company scores 4 out of 5 stars at this time.
Products & Services
eMerchantBroker focuses on core services such as merchant accounts and doesn't offer the wide range of hardware options and additional services that many other merchant account providers do. Nonetheless, it offers most of the basic services you'll need to set up your business for accepting credit cards, including the following:
One thing that eMerchantBroker doesn't appear to offer is processing hardware for traditional brick-and-mortar businesses. There's no mention of credit card terminals, POS systems, or mobile processing systems on the company's website. If you don't already have this equipment, we highly recommend that you buy your own and avoid terminal leases. You can also obtain processing hardware from several of EMB's integration partners, including Square.
Fees & Rates
Most merchant account providers disclose little, if any, specific information about their fees and rates on their websites, and eMerchantBroker is no exception.
The most common reason for doing this is that processing rates will vary widely depending on your credit history, processing volume, and the processing history (if any) of your business. High-risk merchant account providers have even more variability to deal with, as they're often working with multiple processors to set you up with an account.
eMerchant Broker claims on its website that its processing rates are "as low as 2.99%." We generally consider this type of claim to be misleading, as it usually only refers to the lowest qualified rate of a tiered pricing plan. eMerchantBroker, however, includes the following footnote, which further explains its rates:
*2.99% pricing applies to qualified merchants. Mid-qualified and non-qualified rates can be higher. Contact us to get a free quote.
The company deserves some credit for this disclosure, even though it's an incomplete one.
Under a tiered pricing plan, every sale you process will be classified as either a qualified, mid-qualified, or non-qualified transaction. Mid-qualified and non-qualified transactions are charged significantly higher rates, and for most merchants, these will represent the majority of your transactions. Also, remember that the 2.99% qualified rate is the lowest the company offers, meaning it's usually reserved for merchants with a high processing volume and a lengthy, stable processing history.
This rate quote also neglects to mention that you will inevitably pay a per-transaction fee (technically called an authorization fee) in addition to the processing rate. These fees can represent a significant additional expense, especially for merchants who process a large number of transactions per month. Processing rates with eMerchantBroker actually average around 3 to 4% (or higher), with an additional $0.15 to $0.25 per transaction fee.
The company mostly uses tiered pricing, although some merchants might be able to get an interchange-plus pricing plan with a little negotiation.
eMerchantBroker Integration Pricing
Merchant services providers are increasingly offering integrated payment platforms that combine your processing hardware and a payment gateway to give you a cloud-based service that allows you to monitor your business from any device with a web browser. As a small company, eMerchantBroker doesn't currently offer such a product. Instead, it partners with other merchant services providers who can integrate their services and products directly into your EMB merchant account. While this is a very handy feature, it isn't free. EMB offers both Pro and Enterprise Integration plans, which include the following:
Pro Plan
This is EMB's basic integration plan. In addition to the normal fee schedule for your EMB merchant account, you'll pay the following additional costs:
$0.00 monthly account fee (higher for some industries)
$0.10 per transaction fee
0.6% fee on all EMB processing volume
$50 monthly minimum (for most industries)
Enterprise Plan
This plan is for larger, more established businesses that need a fully customized solution. While EMB doesn't disclose specific prices, it includes the following extra features:
Full customization of your site's payment page
Access to developers and designers
Dedicated Account Representative for customer support
eMerchantBroker doesn't disclose much information about standard account fees on its website. Again, there will be a lot of variabilities here because the company uses so many different processors to set up accounts. Nonetheless, you can expect to pay a $49.00 monthly account fee in most cases. There will also be extra fees for using the payment gateway, PCI compliance (usually charged annually), and per-occurrence fees for chargebacks. On the bright side, the company doesn't charge an application fee, account setup fee, or annual fee.
With so much variability in rates and fees, it's doubly important that you (a) negotiate the terms in your contract wherever possible, and (b) carefully review all your contract documents before you sign up for an account.
Overlooking something in your contract could prove to be a very costly mistake in the long run.
Contract Length & Early Termination Fee
Because eMerchantBroker partners with so many third-party processors to provide its merchant accounts, the company doesn't have a standard contract with a standard length. Instead, contract terms vary from as little as one year to as many as three years in length. You can also expect your contract to have an automatic renewal clause that will automatically extend your contract – usually for one-year periods – after the expiration of the initial term. Review your contract carefully so that you understand the requirements for closing your account. The company will usually require at least 30 days' notice, but it could be as much as 90 days. Automatic renewal clauses usually operate without providing any notice to you that the contract has been extended, so mark your calendar ahead of time!
Contracts with eMerchantBroker also include an early termination fee if you close your account without proper notice before the expiration of the contract's term. This fee can vary from as little as $295 to as much as $595, with the lower fees usually applying to one-year contracts and the higher fees applying to three-year contracts.
With so many merchant account providers now offering month-to-month contracts without multi-year terms or early termination fees, it might seem that this is an issue you can negotiate your way out of. While it certainly doesn't hurt to ask, be aware that as a high-risk merchant, you have very little leverage on this issue. Because EMB is taking on the additional risk of providing you with a merchant account, it's unlikely to budge on this issue.
Sales & Advertising Transparency
eMerchantBroker has a clean, professional-looking website that's easy to navigate. Now, I'd like to tell you that there's a strong correlation between the quality of a provider's website and the quality of their services. Unfortunately, there usually isn't. Yes, some of the worst providers in the industry have really bad websites, but having a nice website doesn't guarantee that the company behind it offers good service at a fair price.
Nonetheless, eMerchantBroker does a good job of informing potential customers about its services and includes a lot of extra information about special features, such as its extensive chargeback prevention features. I also like that the site includes dedicated pages with additional information tailored to specific business sectors that are often considered high-risk, such as credit repair companies and offshore tech support.
At the same time, there's a lot that's missing.
As we've noted, there's very little disclosure of account fees or processing rates on eMerchantBroker's website. While this isn't unusual, and there are valid reasons for doing so, it would be nice if the company could disclose more information about account fees, including PCI compliance fees. I'd also like to see a discussion about processing rates that explains what your options are and why it's not practical to list specific rates.
Most of the pages on eMerchantBroker's website also link to an online application. Don't be confused by this – you can't sign up for a merchant account directly from the company's website.
The online application is designed to gather information about your business and send it to a sales representative, who will contact you to discuss your options. Some merchants might be put off because the application requires you to set up a password. While this application will give you an account that you can log back into later, it's not a merchant account. Whatever you do, never provide your bank account information to any merchant account provider until you've negotiated the terms of your contract, reviewed all contract documents, and signed them. While eMerchantBroker isn't doing anything unethical here, there are some merchant account providers who will lock you into a merchant account contract and start charging you as soon as they have your bank account information.
eMerchantBroker relies on a combination of in-house sales representatives and independent agents to market and set up its accounts. We're normally very leery of independent agents, as they have a well-deserved reputation throughout the industry for being poorly trained and supervised. Often working on a commission-only basis, they're under tremendous pressure to close the deal and will often neglect to mention pertinent details about the contracts they're trying to sell. Fortunately, this doesn't appear to be the case with eMerchantBroker.
We've found no complaints alleging misleading or unethical behavior on the part of their sales agents, which is a good indication that they're receiving proper training and are being closely supervised. Nonetheless, you'll want to work with an in-house agent if at all possible. They generally receive better training and have a lower turnover rate than independent agents.
eMerchantBroker has an active social media presence, with accounts on Facebook, Twitter, LinkedIn, and Instagram.
The company also has a YouTube channel, which unfortunately consists mostly of short infomercials about how great EMB's services are – while offering very little in the way of details. Although the company's Facebook, Twitter, and LinkedIn accounts are regularly updated with informative articles about processing and merchant accounts, the YouTube channel is a neglected and underutilized resource. It could be greatly improved with the addition of some tutorials and testimonials from actual customers.
Customer Service & Technical Support
eMerchantBroker provides customer service via telephone, email, and live chat. Telephone service and live chat are available during normal business hours (Monday-Friday, 7:00 AM-4:00 PM Pacific time). After-hours telephone support is also available, although it won't usually be provided by an in-house customer support team. Outside of normal business hours, there is an increased chance that the representative you talk to won't have the authority or training to solve complex problems.
Another important thing to remember about eMerchantBroker is that the company provides merchant accounts through third-party processors, and many issues that come up will have to be handled by your actual processor. If your account is suspended, payment is held, or you have a chargeback, you will, in most cases, have to rely on your processor for help. eMerchantBroker doesn't have authority over these issues.
User feedback on the quality of eMerchantBroker's customer service is mixed. While there are some positive reviews from merchants who praised the quality of support they received, there are also a few complaints alleging long wait times on hold and an inability of company representatives to resolve problems. If you've had any experience with eMerchantBroker's customer service – good or bad – please tell us about it in the Comments section below.
User Reviews
Negative Reviews & Complaints
eMerchantBroker has been accredited by the BBB since 2012, and currently has an A+ rating. The company's BBB profile shows only two complaints in the last three years, with zero complaints within the last twelve months. This is a very low complaint volume, particularly for a business that specializes in working with high-risk industries. Details are only available for one complaint, which came from a merchant who was turned down for an account due to being on the TMF/MATCH list.
EMB's BBB profile also includes 55 reviews from customers, most of which are quite positive. The company has an overall rating of 4.84 out of 5 stars, and a company representative has responded to every review, whether positive or negative.
Customer reviews on sites like TrustPilot and our own comments section follow a similar pattern. While there's a mix of both positive and negative feedback, the majority of the complaints either came from merchants who were turned down for an account (and thus never used EMB's services) or involve issues such as payment holds that EMB has no control over. The only issue that came up frequently enough to raise some concern involved difficulty contacting customer support – a very common problem within the entire payment processing industry.
Positive Reviews & Testimonials
EMB's website now features three case studies from actual customers who've used the company's services. While they're obviously written by EMB and don't feature direct quotes from the merchants themselves, these case studies are still useful in shedding a little more light on the company's onboarding process and showing how merchants are using some of its specialized services.
Unsolicited positive feedback from merchants can be found scattered across the internet, including the large number of positive reviews on EMB's BBB profile that we've mentioned above. Feedback in our comments section is quite mixed but includes some positive reviews.
If you've had any experience with eMerchantBroker – good or bad – please tell us about it in the Comments section at the end of this review.
Final Verdict
Finding a good, reputable merchant account provider is never easy, but it's particularly difficult if you're a high-risk merchant. Many of the best, most-recommended providers can offer lower costs and more favorable terms in part by specifically excluding high-risk merchants. If you're in the high-risk category, you'll probably have to seek out a provider that specializes in high-risk accounts. Of the companies that do cater to high-risk merchants, most fall into one of two categories: those that do the best job they can to find you a quality merchant account despite the challenges your business presents, and those that prey on high-risk merchants, charging exorbitant fees and locking you into long-term contracts that are prohibitively expensive to get out of. Unfortunately, there are a lot more of the latter than there are of the former.
Of these two categories, eMerchantBroker falls somewhere in the middle, although it has several features that nudge it into the "better" category of providers. On the plus side, the company is more willing to work with some of the more challenging high-risk business categories, meaning that your chances of getting approved for an account are better than they might be with other providers. EMB's partnerships with multiple processors also translate into a higher chance of approval. At the same time, the company's processing rates and account fees are generally higher than what other high-risk providers can offer. It's an unfortunate fact of life that you're going to pay more for a high-risk merchant account even under the best of circumstances, but eMerchantBroker's average rates are still unusually high.
At the same time, eMerchantBroker gets high marks for high-quality customer support and a reputable sales team. The company's sales agents won't deliberately mislead you the way many other high-risk providers frequently will. As always, we highly recommend that you read your contract thoroughly before signing up for an account. This is particularly true of eMerchantBroker, as its use of so many different processors means there will be a lot of variation in contract terms and conditions.
Overall, eMerchantBroker gets a score of 4 out of 5 stars this time around. If you're looking for a merchant account and have had trouble getting approved because you're in the high-risk category, it's a solid choice. At the same time, I would encourage you to check out some of our top-rated high-risk providers before you reach out to eMerchantBroker. Unless you're in a category that's unusually difficult to approve, the best high-risk specialists can often get you an account that won't be quite so expensive.
As always, we encourage you to share your experiences with eMerchantBroker in the Comments section below.
---
Our Top Pick To Get Your Merchant Account Approved
PaymentCloud


---



PaymentCloud has an excellent track record for both service quality and account approvals. Start your application.
Our Top Pick To Get Your Merchant Account Approved
PaymentCloud


---



PaymentCloud has an excellent track record for both service quality and account approvals. Start your application.
To learn more about how we score our reviews, see our
Credit Card Processor Rating Criteria
.