Trading Ease For Transparency With Interchange-Plus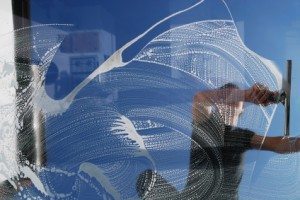 I've already talked about tiered-pricing in my previous posts. I've talked about the fact that I dislike it as pricing model, and that I prefer a different model instead. That different model is interchange-plus also known as "interchange pass through."
A quick review of what interchange-plus actually is...
Until recently, only the largest merchants have been able to obtain "Interchange-Plus" Pricing. Otherwise known as "interchange pass through" pricing, Interchange-Plus is the practice of pricing a merchant with a transaction fee and then passing the exact interchange and assessment costs from the Associations to the merchant. - TransactionWorld.net
Instead of narrowing down the interchange rate categories into a few manageable tiers, interchange-plus just passes the Visa and Mastercard interchange rates directly to the consumer. The acquirer then tacks on their markup, and calls it a day. A detailed writeup of what interchange pass through pricing is, can be found on the FeeFighters site.
So, what's the benefit?
With interchange-plus, you know exactly what Visa and Mastercard are charging you, and you know exactly what your acquirer's markup is. You don't have to guess why only a fraction of your transactions are falling under the Qualified Rate tier that you were quoted by your agent, and why most of your other transactions are listed under the more expensive Mid-Qualified and Non-Qualified tiers.
Although tiered-pricing was setup by acquirers to make it easier for us merchants to understand our statements, it offered an incentive for the acquirer as well.
In addition, common practice was for acquirers to mark up and charge significantly more for "downgraded" transactions (those that did not qualify for the best rate applicable). These "downgrades" often comprised the majority of the profit acquirers received on merchants, as business owners focused mainly on the "qualified" or best rate. - TransactionWorld.net
But, with interchange-plus, they don't have that incentive...
Interchange-Plus does not allow acquirers to increase profit on "downgraded" transactions. - TransactionWorld.net
So, interchange-plus = bad for acquirers, but good for you.
There has been a great deal of debate about whether Interchange-Plus is a purer form of pricing. Interchange-Plus puts the merchant in a situation where they will always pay their acquirer the same and be directly responsible for the costs from the Associations, with no mark-ups. However, this pricing methodology can create merchant confusion as understanding statements with numerous qualification levels is complex and tedious. - TransactionWorld.net
The question to be asking yourself is; are you willing to sacrifice ease for transparency? In a time like this, I'd opt for interchange-plus.
The following two tabs change content below.
Amad has worked in the eCommerce and online marketing world since 2002. He started as an eBay seller, then slowly graduated to building & marketing his own websites and consulting others to do the same. He founded Merchant Maverick out of frustration with all the misinformation and shady tactics that he encountered when trying to find a merchant account for his and his client's businesses. He's the man behind most of the merchant account reviews, and articles posted on MerchantMaverick.com. Have any questions related to credit card processing? Talk to him.
Latest posts by Amad Ebrahimi (see all)