Flagship Merchant Services Review
Expert Analyst & Reviewer

Updated on:
Advertiser Disclosure: Our unbiased reviews and content are supported in part by
affiliate partnerships
, and we adhere to strict
guidelines
to preserve editorial integrity.
Flagship Merchant Services

Pros
No early termination fee

No setup or application fees

No gateway setup fee
Cons
Numerous public complaints

Limited

pricing disclosed online
Flagship Merchant Services Overview
Flagship Merchant Services is a merchant account provider headquartered in Charlestown, Massachusetts. First established in 2001, the company was later acquired by iPayment in 2012. Today, Flagship operates mostly as a reseller for iPayment, so you may also want to also take a look at our full iPayment review when you're finished with this review. Flagship was one of the first of the traditional merchant account providers to offer free account setup, with no application or account setup fees. The company was also among the first to offer true month-to-month contracts, with no early termination fees for closing your account. While very few merchant account providers charge account setups fees anymore, the absence of an early termination fee (and the long-term contract that goes with it) is still relatively rare among the larger providers, and it's still one of Flagship's most attractive features.
Flagship signs up tens of thousands of merchants each year, so complaints are going to come up; I get it. We usually expect to read comments from merchants who are at their wit's end, and we have to take these with a grain of salt. However, what we do look for are larger trends that crop up across review site platforms such as BBB, Consumer Affairs, and within our own reader's comments. The dominant complaints I've seen from merchants using Flagship are, by and large, related to fee disclosures or rather the lack thereof. Merchants complain that PCI compliance fees, PCI non-compliance fees, monthly minimums, and non-qualified processing rates were not properly disclosed or explained by sales reps. Other common complaints regard funding holds and sudden, unexplained account terminations. Funding holds is a complex and common issue across the industry, so I usually don't pass any judgment regarding these complaints without full knowledge of the situations. However, the failure to fully disclose and explain all fees is fully preventable and entirely unacceptable at this stage of the game in payment processing.
It's not all bad news, however. In this review, you'll get all of the fee information you need to help you negotiate the best contract terms possible for your business. So while I don't like to see so many complaints about nondisclosure of fees, if you're careful during your account setup, you can get solid service and great rates from Flagship. Just don't expect your sales agent to be 100% forthcoming. You will have to assess your fees carefully and don't be shy to ask for better options.
Overall, Flagship rates as a 3-star provider, a reduction since our last review of 3.5 stars. Here at Merchant Maverick, we've recently released a more thorough explanation of our rating and scoring system that you can check out, and throughout this review, I offer explanations, so you know exactly how I came to the overall score.
If you'd like to examine some of our higher-rated options, check out our Merchant Account Comparison Chart for a look at some of our favorite providers.
Products & Services
Flagship Merchant Services covers all the bases with products and services to support retail, mobile, and ecommerce businesses; however, nothing sets Flagship apart from the pack here. The website doesn't give you much information about products and services, except a cursory overview. Here's what your options are if you chose to set up an account:
Merchant Accounts: Flagship is not itself a direct processor. Since its acquisition by iPayment, Flagship's merchant accounts are primarily set up through iPayment. First Data is also sometimes used, especially for older accounts that were established before the acquisition.
Free Credit Card Terminal: For retail merchants, Flagship will provide one "free" credit card terminal as part of your initial account setup. While they won't saddle you with an expensive terminal lease, be assured that a portion of your monthly account fees are going toward insuring this terminal and keeping it updated. The company is currently featuring

the Verifone VX 520

terminal on its website, which supports both EMV and NFC payments.
POS Reprogramming: If you've chosen to buy terminals, which we highly recommend, Flagship will re-program them for free as part of your initial account setup.
Payment Gateway/Virtual Terminal: For ecommerce businesses, Flagship offers a choice of either the Authorize.Net payment gateway or their own proprietary Quiq gateway service. Both products include an online shopping cart and APIs to customize your site's integration with the gateway.
Mobile Processing: If you need to process on-the-go, Flagship will set you up with iPayment's MobilePay app and card reader. MobilePay is available for both iOS and Android smartphones and tablets and now comes with an EMV-compliant card reader. While the app and card reader are free, there is a monthly fee for this service. MobilePay also includes the MobilePay Merchant Portal, an online system that offers inventory management, analytics reporting, and other features. While it's not as fully-featured as Square, it's a nice addition to your Flagship merchant account if you need mobile capabilities. You can also choose the Clover Go for your card reader to accept EMV chip cards (with Clover dashboard).
Clover Suite POS: One big change since our last review of Flagship is that they now offer the Clover Suite line, including the handheld Clover Flex, the all-in-one POS system, Clover Station, Clover Mini, Clover Mobile, and Clover Go for EMV chip cards.
While Flagship doesn't say much about their products and services on its site, and I'm left wondering more about the details behind reporting and its software (to name a few), merchants do have a good amount of choices in hardware, especially with the addition of the Clover line of products. For all the options, I can justify a good rating this time for products and services.
Fees & Rates
You won't find much information on Flagship Merchant Services's site about fees and rates. When I first visited the site, the Rates & Fees tab on the top menu of Flagship's landing page was promising. I was hoping for a full disclosure of account fees, processing rate plans, and maybe even hardware costs. I was quickly disappointed after clicking to find only one paragraph discussing how great their fees and rates are, without disclosing anything else about what they are or how much they cost.
While it's true that processing rates are too complex and variable to disclose, I would like to see Flagship offer some concrete information on the standard fees that all merchants will have to pay for their accounts. As it stands, the only actual number mentioned on its site is a misleading claim that its processing rates start at 0.38% + $0.19 per transaction. This rate is for debit cards — credit card rates are higher — much higher. As we discuss in the next section, merchants are quick to point out that their rates vary with reports of transaction fees being in the ballpark of 4% per transaction (or more).
Keep in mind that Flagship offers both tiered and interchange-plus pricing rate plans. However, there's no doubt that they'll probably try to set you up with the generally more expensive tiered pricing unless you specifically ask for interchange-plus. It's up to you to negotiate the best deal that you can get, which should include interchange-plus pricing at a minimum. As a general rule, merchants with higher monthly processing volumes will be able to get lower rates. As we've noted in our review section, be very wary of what fees they verbally promise you, and take the extra time you need to read the fine print of your contract to understand how they'll charge you each month.
Another somewhat shady practice is that Flagship goes to great lengths to tell you about all of the fees they don't charge you, but on closer inspection, we noted that most of these non-fees are only associated with getting your account set up initially. Unfortunately, there is no disclosure whatsoever on its website of any of the monthly and annual fees you'll have to pay once your account is set up and running. And you can expect to incur monthly fees.
As for the specific fees you can expect to pay, we can't with complete certainty report that the fees below will be true for every business. As of 2018, the time of our last review, we spoke to a sales rep and were given the quotes you'll find below. However, as I will discuss in the rating sections, one of the biggest complaints from merchants on BBB, Consumer Affairs, Yelp, and the comments we've received here at Merchant Maverick all seem to indicate that fees can increase and that merchants were surprised by additional fees as their service continued.
Monthly Account Fee: This fee varies but seems to start at around $7.95 per month.
Monthly Minimum: Most contracts will automatically include a $25 monthly minimum. If your processing volume is low enough to be affected by this fee, you'll want to negotiate to have the minimum lowered or even waived altogether. Likewise, seasonal merchants should ask to have it waived for the months when they're not using their accounts.
Gateway Fee: Expect to pay $7.95 per month for either the Quiq or Authorize.Net payment gateways.
PCI Compliance Fee: Flagship will charge you $99 per year for security scans and other features to keep your account compliant with PCI DSS standards. While this is generally an industry-standard fee, there have been a lot of complaints from merchants about sales agents not disclosing it. Since Flagship uses month-to-month contracts, I'd rather see this as a monthly charge rather than an annual one.
PCI Non-Compliance Fee: If you don't take the necessary steps on your end to keep your account PCI-compliant, Flagship will charge you an additional $19.95 per month for being non-compliant. You can avoid both non-compliance and this penalty fee simply by filling out the required PCI assessment survey.
One bright spot in Flagship, at least on the face of it, is that they don't charge extra fees for American Express. This change was enacted fairly recently and could especially affect hospitality businesses positively. While none of the fees we've found suggest Flagshig is outside of the norm as far as the types of fees, other companies are doing a much better job and communicating to merchants upfront. Over the long run, transparency almost always pays a company back with positive reviews and happy merchants. And sadly, that's just not the case with Flagship. They earn a fair rating in this category because while they do offer interchange-plus pricing, you'll have to know to ask for it. Otherwise, you'll be surprised with wildly different rates under a tiered plan. So how easy is it for a merchant to leave if they get surprised in a not-so-good way and want to jump ship? We take a look at what's below the claim of "no cancellation fees" in the next section. Hint: It's not as easy to leave as they want you to believe.
Contract Length & Early Termination Fee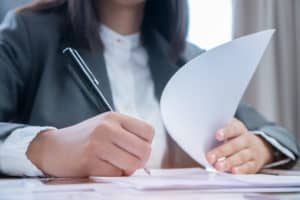 It's true, Flagship Merchant Services doesn't charge the notorious early termination fee that many processors charge if you close your account before the end of your contract. This company offers true month-to-month contracts, which is a growing industry trend and one we'd like to see every processor implement. However, Business News Daily reports that if you sign up and get that free terminal, you'll have to sign a year-long agreement. And that "free" reader might end up costing you a lot more in the end if they decide it's not in new condition when you return it. Keep the caveat in mind if you choose to sign the year-long agreement.
While having a month-to-month contract should make it much easier to close your account, it's still not a perfect process. Be aware that some merchants have reported difficulty in closing their accounts, and Flagship has historically blamed the processor for this problem. If this occurs and you are charged monthly fees when your account should have already been canceled, Flagship should reimburse you those erroneous fees — if you complain loudly enough. You'll want to carefully follow the instructions in your contract for closing your account, including returning all of the equipment you received when you first opened your account.
To rectify the issue of merchant account closings, in 2014, Flagship instituted a company-wide reporting system for merchant contact. Since then, if a merchant contacts Flagship for any reason, the contact will be logged and addressed on the same day. In theory, this system helps make representatives more accountable for handling account closures in a timely fashion. While their system was an attempt at improving a known issue for account closings, I noticed that merchants noted having a tough time closing their account and these reports were from the past few years. But remember — it's up to you to file the actual paperwork. The sooner you send it to them, the sooner your account will be closed. It doesn't surprise me that a company with shady transparency, in the beginning, would also give a merchant the runaround when it came time to call it quits. These are all symptoms of greater problems overall. Despite potential issues, I still love the fact that they don't try to force anyone into a long-term agreement right off the bat. Because of these brighter spots, they've earned a good rating for contract length and early termination fees that plague so many merchants elsewhere.
Sales & Advertising Transparency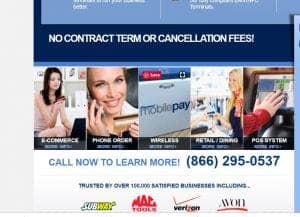 A company's website typically sets the tone for how it does business. This marketing is controlled and decided at the corporate level, making it a good predictor of the general sales practices and attitude. Keeping that in mind, I noticed that Flagship Merchant Services makes very few fee disclosures on its website, offering visitors little initial guidance or educational material. The only rate quote provided is a regulated debit quote, which is much lower than the average credit card processing rate:
Rates start at 0.38% + $0.19 per transaction with Free Account Set Up.
Consider now that the average interchange fee is close to 1.8%. They don't even offer a footnote explaining that this rate will only apply to some debit transactions, nor do they go on to explain how rates are decided anywhere on the Flagship site. While I accept that this is a marketing choice and that debit transactions can make up 40-50% of transactions overall, I would rather they didn't provide any rate quote than a single deceptively low number that is likely to cause at least some confusion, regardless of how thorough the salespeople are on the phone. While this is a low regulated debit quote, that doesn't necessarily mean that your overall cost will be lower.
Furthermore, although they advertise their credit card terminals with some vigor, Flagship fails to disclose any pricing information. While most providers don't disclose any pricing information, the best ones do (Helcim and Dharma Merchant Services, to name a couple). While your merchant account does come with one "free" terminal, pricing information would be nice to know for merchants who need additional terminals.
In the screenshot of their site above, notice that they guarantee "lowest overall cost" with an Amex card. However, when I checked out the asterisk near the low-cost guarantee featured on their home page, I found this:
Low Overall Cost Commitment means You Pay $0.00 to get set up with your own merchant account, Free Payment Gateway set up, Free Terminal Reprogramming, and Free E-Commerce Shopping Cart setup! In addition to all of these benefits, there are absolutely No Contract Term or Cancellation Fees, period!
So, essentially, the guarantee is that you can't find something cheaper than "free" because they've defined "lowest overall cost" as being sign-up fees. Sign-up fees are generally being phased out by processors, so it's not a huge talking point overall and doesn't address the ongoing fees you'll have while doing business with them.
To get a better idea of Flagship internally, I headed to Glassdoor because this site is a great place to take a peek inside the workings of a company. Employees of all levels leave Glassdoor reviews, and I wanted to find any clues about life as a salesperson at Flagship. The reviews were a mixed bag, but the theme was that it isn't a place that someone stays too long at. I wanted to concentrate on any information about the salespeople because merchants claim they were misled. Sure enough, they had more than one review leading me to believe salespeople are under tremendous pressure to close the deal:
It's a revolving door of salespeople and ownership does not care if they burn you out. Constant (hourly and daily) pressure to make sales. This pressure causes employees to make sales they know are not in the best interest of the customer.
And this one from a Senior Account Representative:
Lead flow is inconsistent long hours no overtime paid unless approved very hard to make commission just feels like you need to trick people or lie to make money.
On a positive note, I'm glad to see that Flagship uses an in-house sales team for most of its accounts since independent sales reps are known for unregulated activities and overall poor training. However, I still have major concerns based on customer and employee reviews from multiple sources, so I'm giving Flagship a fair rating. If you've experienced something noteworthy from their customer service team, please leave us a comment.
Customer Service & Technical Support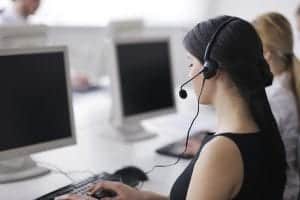 While Flagship Merchant Services advertises 24/7 customer support, many merchants have reported a lack of overall quality. During business hours, you are likely to get in touch with an in-house representative to help you (which is ideal), but outside of regular business hours, you may see a decline in the quality of service. While this is not unusual in this industry, it's still a little disappointing. Also, in many cases, Flagship will have you contact the processor directly, and I haven't exactly heard stunning feedback about iPayment's customer service reps.
I like that Flagship keeps the person who sold you the service your continuing point of contact as a dedicated account manager. Unfortunately, this means that if you get an unresponsive account rep, you could be in for a bumpy ride. While I have every reason to believe that most Flagship reps do a great job, it's obvious to me that some have been missing the mark. If this happens, I'd encourage you to escalate the matter to his or her manager and even ask to have your account transferred to a different representative if you simply can't make it work. At the end of the day, sometimes you just need to be aggressive to make that happen.
While Flagship instituted a new company-wide customer contact reporting system a few years ago, they are still getting a lot of reports on Consumer Affairs, BBB, Yelp, and our own readers' comments of poor customer service, specifically very long wait times of forty minutes or more as well as being shuffled around. Furthermore, the FAQ on Flagship's website leaves a lot to be desired, and it's the only self-service customer support available. We like to see a richer area of tools and material that help a merchant walk-through common issues. For these reasons, I am giving Flagship a fair rating for customer service and technical support.
User Reviews
Negative Reviews & Complaints
Flagship Merchant Services has been accredited by the BBB since 2015, and since that time, its rating has changed from a B+ to an A+. It had some turbulence around the time of the merger, as Flagship took a serious hit back in 2013 in the immediate aftermath of its acquisition by iPayment. Since then, the company has maintained a fairly high volume of complaints, for a business of its size, yet the BBB rating has improved. Flagship currently has 129 complaints with the BBB filed within the past three years. In addition to the high complaint volume, Flagship's BBB profile includes an unusually high number of unfavorable customer reviews, with 76 people posting a review, leaving Flagship with an average 1.5-star rating.
Flagship also has quite a few negative reviews on Yelp, with 23 reviewers giving them an average of 1 star.
I then headed to Consumer Affairs and found 256 reviews with an average of 4.5 stars. Consumer Affairs was a brighter place for Flagship, but the negative reviews told the same story. As I peruse all of the reviews, I note that small businesses seem to be hit the hardest in terms of fees that larger companies may not bat an eye about. And when they try to leave or balk at the fees, they don't like the response from Flagship.
Also, Flagship's outreach leaves much to be desired, in general. For frustrated merchants, they leave a repetitive, boiler-plate-type response on each review. There's not a lot of goodwill to go around in terms of warmth or even acknowledging that the merchant faced a problem.
For instance, on the Consumer Affair's site, Flagship's response is, "Factual basis is uncertain." And that's it. It seems like they could do a little better.
Here's another one — I guess they were on a roll:
Overall, the reviews on each platform point to several common complaints against Flagship, including the following issues:
PCI Non-Compliance Fee: While I don't like to see this fee at all, especially when you're already paying a PCI compliance fee of $99 with Flagship, the fee itself is not my problem here. The problem is that account representatives have in the past failed to help merchants avoid this fee in many cases. The cost is an additional $19.95 per month for non-action. But the good news here is that Flagship has stepped up its efforts to help merchants avoid this fee by having account reps discuss it with merchants during their welcome call. I'm hoping to see this complaint peter out with time. If you complete the PCI compliance questionnaire, you can avoid this fee.
Difficulty Canceling Service: This issue comes up over and over again, so I know something is up. Having no early termination fee starts to lose its meaning when you're paying $50-plus per month for a service you're not using and you try to cancel. Flagship did take the initiative at the time of our last review to increase accountability and transparency when it comes to communication, but this change doesn't appear to be consistent for all merchants. If you feel you've been treated poorly in this regard, Flagship will usually give you at least a partial refund.
Poor Customer Service After Sign-Up: Having your salesperson as a continuing point of contact can make for an overall excellent support experience. Unfortunately, this is not always the case. When your account representative becomes unresponsive, it can be a nightmare. While Flagship appears to be taking steps to correct this issue, time will tell if they've done enough. Results seem mixed based on recent complaints.
Billing Issues/Funding Holds: In these instances, Flagships points the finger at its processor, iPayment, and perhaps rightfully so. After all, these mistakes often do come directly from the processor. In my opinion, though, Flagship ought to provide intensive arbitration and mediation on the merchant's behalf. As far as holding funds and account freezes are concerned, you'll find these issues across every brand. Because some of the problems are unavoidable, I take the complaints with a grain of salt. That being the case, we also urge every merchant to understand how to prevent account freezes and holds, so you can protect yourself as much as possible.
The good news here: Flagship is generally willing to provide at least partial refunds to make things right. Flagship has become one of the most accommodating and generous providers I've seen in terms of refunding fees, especially when the BBB is arbitrating. But ideally, this wouldn't be an issue at all.
Positive Reviews & Testimonials
As far as reviews from merchants, you can find a few testimonials on the Flagship Merchant Services homepage. These do look legitimate and include the name of the reviewer and the business name. Flagship also includes a small display of logos for companies that utilize their services, including Subway, Verizon, Avon, and others. Aside from that, you won't find any intensive case studies or reviews on its site.
Flagship has also received glowing praise from Business News Daily, who rated the company as their Best High Volume Credit Card Processor in the past, with a current spot as the "Best Flexible Terms Processor" in a recent article. While the article tends to downplay some of the significant problems that merchants have had with the company, it does provide a pretty comprehensive overview of Flagship's stronger features.
As mentioned in the negative review section, reviewers on the Consumer Affairs site has the bulk of the good reviews you'll find online for Flagship. That being the case, I thought it would be a little easier to find a positive review, but I had to scroll back to the early months of 2016 to start seeing the positive reviews. The overall theme is good customer service, with specific reps called out by name. It's possible that the reps who were excelling at customer service are no longer employed, as I couldn't find a single positive review after those months. You'll scroll through 1-star reviews pretty consistently before hitting that bright spot.
Top Ten Reviews — Debunked?
When visiting the Flagship home page, readers might be impressed to see that Top Ten Reviews rated them the number one merchant account provider in the industry for eight straight years. That's a pretty big deal, you might think. While it certainly seems like a commendable achievement, a closer look reveals that Flagship doesn't link to any of those reviews. That's probably because they've now fallen from the top spots and haven't earned a top rating in a few years.
Also, consider the source for the "Best Merchant Services" rating — a company called Credit Card Processors that is a hub to request a quote for this and other processors. The organization doesn't appear to be a recognizable authority beyond linking to processors. It's a bit suspect.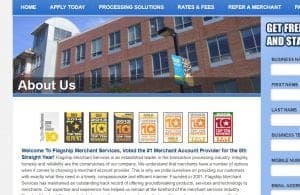 Because the overwhelming majority of reviews for Flagship are negative, with complaints being consistent, and the Flagship response being somewhat canned and unapproachable, I can't give them more than a fair rating when it comes to overall merchant review and feedback.
Final Verdict
Despite all the legitimate criticism of the company, there's still a lot to like about Flagship Merchant Services. The company generally provides a good value, deals with most active sales in-house, and it's nice that they offer month-to-month agreements as well as interchange pricing (if you ask for it). I also like that merchants can sign up and get several freebies, even if they present them in a somewhat gimmicky way at times.
While some complaints that come in under the Flagship name are actually criticisms of its processors (namely iPayment), it's Flagship's responsibility to provide excellent arbitration, mediation, and prevention when it comes to processing issues. Some of these issues (such as chargebacks and funding holds) are unavoidable but still incredibly frustrating for merchants. As far as how Flagship handles genuine issues and complaints, there's a lot of room for improvement from what I can glean from multiple review sites.
One of the major issues that end up causing problems down the line is that Flagship's marketing at the corporate level isn't nearly as straightforward or useful as other providers. And because my research at Glassdoor revealed that salespeople sometimes feel a lot of pressure to make a sale with what seems like potentially misleading sales practices, I'd tread very carefully. Anything they promise verbally needs to be reflected in your contract, and merchants should read that carefully. I'd like to think that the majority of salespeople are doing the best they can with the merchant's best interests in mind; however, company pressures and quotas sometimes don't provide the best environment for a healthy interaction.
For these reasons, Flagship gets 3 out of 5 stars, a slight decline from our last review. While it performs slightly better than the industry average, which reflects well overall, they're stuck in some unhealthy tactics that leave some small businesses rightly frustrated.
If you'd like to see what other options are out there, take a look at our comparison chart.
---
We've done in-depth research on each and confidently recommend them.
We've done in-depth research on each and confidently recommend them.
To learn more about how we score our reviews, see our
Credit Card Processor Rating Criteria
.
Read Next