4 Fantastic Retail Merchant Services With Everything You Need To Run Your Shop
Retail credit card processing has adapted to take care of customers who want contactless and pay online for later pickup options, features all of these providers now offer and more.
Expert Analyst & Reviewer

UPDATED
Advertiser Disclosure: Our unbiased reviews and content are supported in part by
affiliate partnerships
, and we adhere to strict
guidelines
to preserve editorial integrity.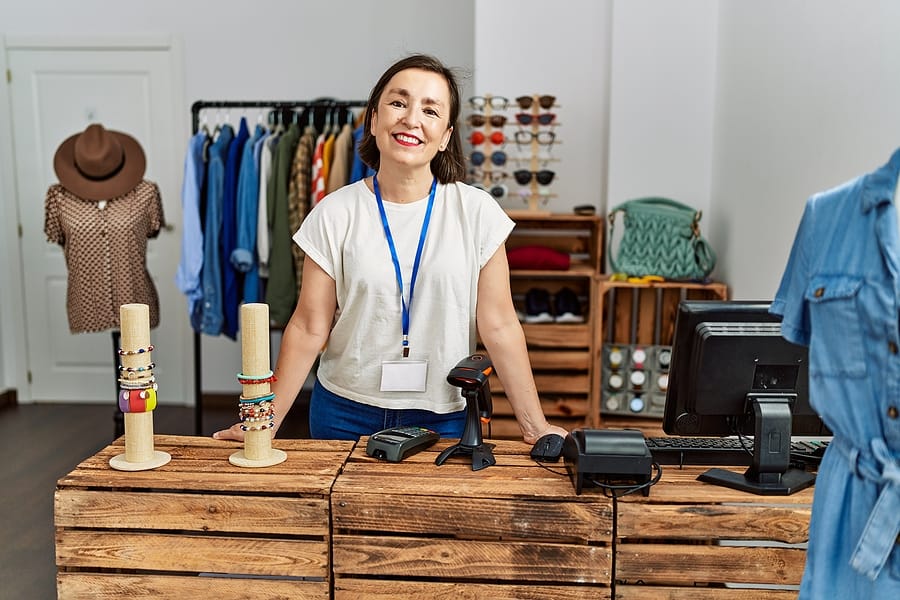 Sudden disasters tend to spur changes, and the world is changing pretty fast right now. With COVID-19, buying habits have shifted. We've moved online.
Businesses that were only brick-and-mortar are scrambling to adapt. Before, you were only concerned about taking payments in-person with your credit card machine. Now, you have to take care of in-person shoppers who don't want to touch credit card terminals and deal with those who prefer to pay online for a later pick up or delivery.
Suddenly, you need to know about online storefronts, payment gateways for payment processing, and virtual terminals. Retail credit card processing suddenly means a whole new array of things, and these changes are likely to stay permanent.
That's why we've updated this article and added some information. You can use it as a jumping-off point for additional research, but we hope that we've saved you a little time by narrowing the processors to just a few.
Learn More About Our Top Picks
| Company | Summary | Next StepsSummary |
| --- | --- | --- |
| | Best for interchange-plus pricing and a free loaner terminal for as long as you have an open account. | Best for interchange-plus pricing and a free loaner terminal for as long as you have an open account. |
| | Best for a high-risk processor working with merchants in the retail sector. | Best for a high-risk processor working with merchants in the retail sector. |
| | Best for retail businesses with smaller processing volume or seasonal businesses. | Best for retail businesses with smaller processing volume or seasonal businesses. |
| | Best for a merchant account provider with interchange pricing. | Best for a merchant account provider with interchange pricing. |
Read more below to learn why we chose these options.
Why Do You Need A Retail Payment System?
In the olden days, if you ran a physical retail store, you probably could have gotten away with just having a credit card terminal and not even the most technologically-advanced type. It would have been okay for you to have a terminal that read EMV chipped cards but not NFC, and you didn't need additional software to do anything fancy that analyzed your sales or kept track of your inventory.
Now, though, you'll need a whole retail payment system. You've got to be able to keep up with what you've sold where and when. You also have to track how your customers are paying for and picking up merchandise. You need an entire software and hardware system to keep track, and your credit card processor has to be able to support this.
So how do you choose? In general, there are two types of processors in the credit card processing world: third-party processors and merchant account providers. While there might be reasons to go with a payment service provider/third-party processor such as Square, you're usually better off with a traditional merchant account provider because they:
Tend to be more responsive in tweaking their services to help you with your business's specific needs
Tend to sell a variety of different hardware, some exclusive to one back-end processor and others that can work with many back-end processors
Tend to offer a variety of software, some proprietary while others are third party, to help you manage your inventory, payroll, sales data, and similar
Can also set you up to take PIN debits, which offers lower processing fees than a credit-based debit
Tend to have less account stability issues
The 4 Best Retail Credit Card Processing Companies
To build this Best Of list, we picked from the processors we've reviewed over the years and looked at their offerings on hardware and software, sales and advertising transparency, pricing, contracts, and customer support. We also included a few slightly different pricing models, so you can choose the one that best fits your business.
The vendors below appear in no particular order of preference.
1. Payline Data
Payline Data


---
Pros
Transparent interchange-plus pricing
No early termination fee
Nonprofit discounts available
Cons
Not available for international merchants
Payline Data is a good choice for small to medium-sized businesses, and its pricing plan is suitable for the retail industry in many ways. Payline Data offers the following to all its merchants:
Interchange-plus pricing
Month-to-month billing with no long-term contracts and no early termination fee (ETF)
Standardized (and fully disclosed) pricing plans based on the types of transactions your business makes
Excellent customer service and support
For retail merchants whose transactions are mostly in-person (i.e., card-present), Payline's pricing is:
$10/month
Interchange + 0.2% + $0.10 per transaction
This is a good rate for small to medium-sized businesses, as it includes a free equipment offer. If your organization is a registered 501(c)(3) nonprofit, you can receive additional discounted pricing.
However, if you wish to make online sales (i.e., card-not-present), Payline's pricing is:
$20/month
Interchange + 0.4% + $0.20 per transaction
If you wish to do both, it seems that you'd have to pay $30/month to have access to both plans, which is still competitive though not ideal. See if you can negotiate a little, since both in-person and online sales include many of the same items, so you'd be paying twice for the same item.
Payline offers the Clover POS hardware (stationary and mobile) for its merchants, but it has other third-party options too if you want simpler hardware or other POS systems.
Payline Data has an excellent reputation for technical support and customer service. While the company does use independent sales agents — often a signal for deceptive sales practices — Payline's agents are well trained and well supervised.
2. PaymentCloud
PaymentCloud


---
Exclusive Promo: PaymentCloud will give you $200 if they can't beat your current rate. Get Your Quote
Pros
Good for high-risk businesses
No account setup fee
No monthly minimum for low-risk
Free credit card terminal
Excellent customer support
Cons
No publicly disclosed pricing
PaymentCloud serves both high-risk and average-risk businesses. Currently, in the high-risk space, PaymentCloud serves merchants selling nutraceuticals and supplements, guns and firearms, cigarettes and tobacco, vape and e-cigarettes, and hunting and outdoor equipment, just to mention a few.
During the initial application and underwriting process, PaymentCloud takes an extremely hands-on approach. After approval, it continues to work closely with merchants for follow-up support. PaymentCloud gives you a dedicated account manager to take care of problems that may arise, and that's probably why we don't see many customer complaints on the internet.
Typical of a high-risk processor, PaymentCloud doesn't publish processing rates on its website. It works with many back-end processors to ultimately find one that will take your business, so rates and fees will be specific to your business. PaymentCloud does offer both tiered and interchange-plus pricing models, so if you're only given a tiered rate, be sure to ask for an interchange-plus rate quote too.
Be prepared that your rates will be higher than those of an average-risk merchant and that you'll likely have to sign a multi-year contract with a lot of restrictions and fees. This is not ideal, but it's fairly typical for a high-risk business.
Turning to hardware, PaymentCloud will give you one free loaner terminal with your account, but you must return the terminal if/when you stop processing with PaymentCloud. PaymentCloud also sells terminals from several different manufacturers if you wish to buy one outright. The terminals are all EMV-compliant and can support mobile wallets (such as Apple Pay and Google Pay) through NFC.
You'll have access to various POS systems if you process with PaymentCloud. However, since POS systems are offered through back-end processors, which platforms are available to you depends on which back-end processor PaymentCloud ultimately matches you up with.
3. Square
Square


---
Pros
Predictable flat-rate pricing
Ideal for low-volume merchants
No monthly fees
All-in-one payments system with an impressive feature-set
Available to Canadian merchants
Typically, a merchant account provider is better than a third-party processor for a variety of reasons. However, even though Square is a third-party processor, we include it here because of the fantastic hardware and software that make it easy for you to run both a brick-and-mortar store and an online store.
Square's retail product is called Square for Retail. This iPad-exclusive system features an entirely redesigned user interface, optimized for searching and scanning to manage a large inventory.
With Square, there is no early termination fee or locked-in contract. Every add-on service is month-to-month, and there's a 30-day free trial for each. Here are some additional quick facts about Square for Retail:
Free Plan: pay per use; 2.6% + $0.10 (in-person); 2.9% + $0.30 (online)
Plus Plan: $60/month; 2.5% + $0.10 (in-person), 2.9% + $0.30 (online)
Works on iPads
Free online store syncs with your POS in real-time
Sell on Instagram
Gift cards and eGift cards available
See our full Square for Retail review for more information.
As to hardware, Square sells its own, from a free card swiper for your mobile device to a full station loaded with Square POS software. Here's a detailed guide to Square's hardware. Note that if you have financed hardware, it's a separate contract, and you might still have to pay even after you switch processors.
A word of caution about Square: Despite Square's quick acceptance policy, there's a long list of prohibited businesses, including "high-risk" products and services. If you fall into this category, you are better off with a merchant account. If you are a new merchant or have a low-volume business, Square is ideal for you; as you start to process larger volumes, going with a merchant account might save you more processing costs.
4. National Processing
National Processing


---
Pros
Interchange-plus pricing standard
Offers month-to-month billing with no early termination fee (ETF)
A good option for budget-conscious merchants
Cons
Long-term contract with early termination fee required in exchange for free terminal
National Processing offers just the basics but does it well. The company sells a full line of Clover equipment. That means not only do you have access to stylish equipment with a minimalist design, but you'll also have access to the Clover POS software to help you with inventory management, employee management, marketing materials (e.g., gift cards), and so forth.
If you need to rent equipment from National Processing, you will have to sign a contract with a termination fee for specific circumstances. However, if you have your own equipment or buy the equipment outright from National Processing, you can connect through a month-to-month processing plan with no early termination penalty.
National Processing offers interchange-plus pricing and has a special Retail Plan that includes:
$10 per month account fee
Interchange + 0.20% + $0.10 per transaction
Optional free Clover Go terminal
$75,000 monthly processing volume limit
In addition to the Retail Plan, National Processing also has an eCommerce Plan, which includes
$10 per month account fee
Interchange + 0.30% + $0.15 per transaction
If you wish to do both, it seems you'll have to pay both monthly account fees. However, $20/month still seems like a reasonable price compared with other processors. But be sure to negotiate a little to see if you can get a better deal since you're paying twice to access tools available under both plans.
National Processing offers excellent customer service and technical support, as shown by many positive customer reviews.
Get Started With National Processing
Looking For One Of These Retail Credit Card Processors?
Fattmerchant
Fattmerchant is a great processor, but it doesn't offer the best deal if you want to take both online and in-person sales.
Fattmerchant's membership pricing model starts at $99/month for businesses that process up to $500,000 annually. In addition to this membership fee, you'll pay $0.08 per transaction (swiped/in person) or $0.15 per transaction (keyed/online) plus the interchange rate. You only get to pick one type of transaction for your $99, so if you need to take both in-person and online sales, you'll pay $198/month just to start. This isn't the best deal out there right now, and this is why Fattmerchant isn't on our Best Of list.
With Fattmerchant, you'll have a variety of hardware to choose from. Fattmerchant also offers its own POS system called Omni. Omni performs inventory functions, sends out invoices, and gathers sales and financial data to present various reports to the merchant. As a POS system, Omni isn't as robust as, say, Square's, but it does what it needs to do and does it well.
Shopify
Shopify is almost synonymous with beautiful and easy-to-build online stores. However, this article is about retailers with physical stores branching out to online stores. Shopify's service is focused mostly on online stores that can also accommodate physical stores. That's why Shopify isn't on our Best Of list.
Shopify has several tiers of pricing, from $29/month to $299/month. (There is a $9/month plan, but it doesn't include an online store.) Shopify charges separately between in-person payments and online payments, and the higher the monthly tier, the lower the per-transaction charge. You can use Shopify's designated back-end processor (Stripe), or you can use your own. If you use your own, there's a Shopify platform fee of 2.0%-0.5% per transaction, depending on your monthly pricing tier.
Overall, we find Shopify a great value but might only be worth the trouble if you decide to go all out on eCommerce. If you think an online store is just ancillary to your main retail business, you might be better off going with Square's free online store that comes with its Retail Plan. To find out more about Shopify, read our full review.
What Do You Need In A Retail Payment System?
Your business is unique, which means its needs are unique as well. So when you look for a retail payment system, be sure to think about your business's specific needs first.
Do you have a lot of employees? Do you sell a lot of miscellaneous items such that you'll need software with detailed inventory capabilities? Do you operate in a disadvantaged neighborhood where you might get a lot of SNAP participants for customers? Do you have a set of regular clients who might respond to an email campaign on a new sale? Do your customers change their minds a lot and return a lot of their purchases for refunds?
Depending on the nature of your business, you'll answer these questions differently. You'll also prioritize and match your needs to a processor's service's strengths and weaknesses differently. When you find the retail payment system that fits your needs the best (and the processor that offers it), then you'll have found the best retail payment system for your business.
Here are some non-exclusive items for you to consider when picking your perfect retail payment system. Leave us a comment if you can think of more!
What's The Future Of Retail Payment Credit Card Processing?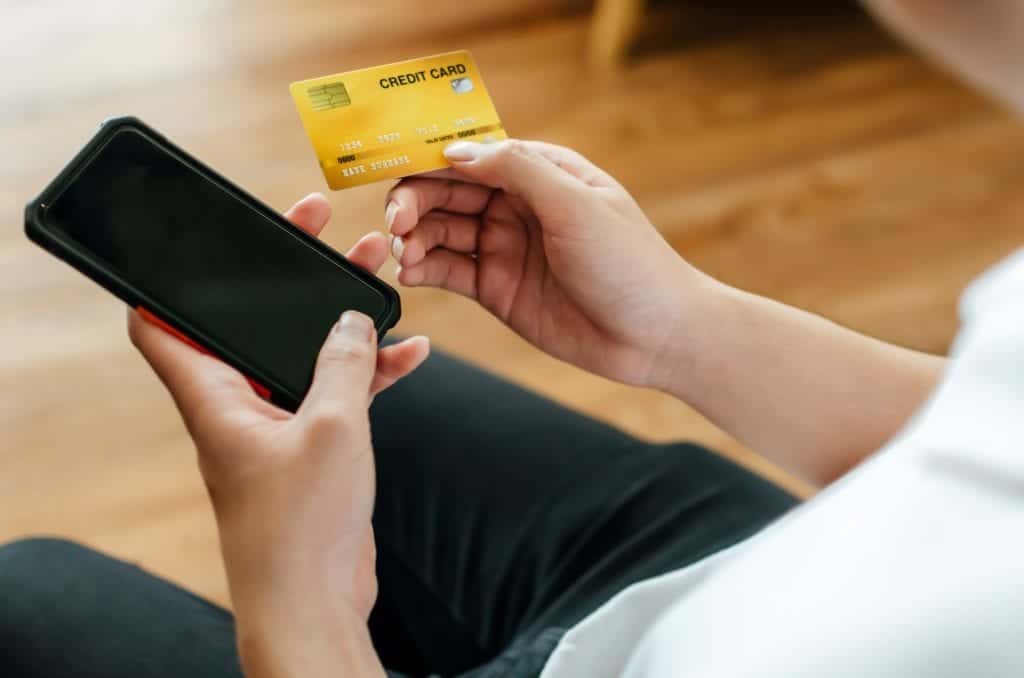 Consumer payment habits have been slowly changing for quite a while, and for many years, the payment giant TSYS has been conducting surveys that give insight into these trends. According to the latest survey done in 2018:
Younger consumers are the fastest adopters of new payment technology.
Credit cards are most often used for online shopping, while debit cards are used more for in-person purchases (e.g., grocery stores, restaurants, gas stations, department stores), with debit card usage beating out credit card usage overall.
Consumers are using mobile apps more — be it in-app purchases, mobile/digital wallets, and P2P payments (Venmo, Cash App, Zelle, PayPal). Note in-app purchases include paying with a store's app (e.g., Starbucks' app) for pickup or delivery.
Contactless payments are poised for significant growth, including tap-to-pay with your smartphone (Apple Pay, Google Pay, Samsung Pay) or contactless cards.
With the rapid changes from COVID-19, merchants have probably already felt a shift toward online sales even without hard data. In fact, the latest US government data for Q2, 2020, show that, while overall retail sales decreased, online sales jumped, both as compared to Q1 and year-to-year.
When combined with the TSYS report, here are some things you can do to adapt to this changing environment:
Build an online store to supplement your physical store offerings/sales
Build a mobile app to facilitate orders and payments for delivery or in-person pickup
Make sure physical payment terminals are NFC enabled for contactless payments
Make sure you can take debit cards, especially if you run a grocery store, gas station, or restaurant (including a coffee shop)
Of course, you don't have to do all of the above, but adopting one or two of the suggestions should make you more prepared for future changes.
How Do I Find The Best Retail Credit Card Processor For Me?
Retail businesses come in all shapes and sizes, and every business has its own unique needs. However, with so many processors out there, there will be at least one that is right for your business. You just need to spend a little time thinking about your business's needs before looking for the right processor.
Our Best Of list is a good place to start. With these processors, you'll enjoy transparent, reasonable, and easy-to-understand pricing structures for both in-person and online payments. You'll also have affordable access to the credit card terminals and POS systems. Account fees are reasonable and clearly spelled out on each provider's website. Last, contracts tend to be month-to-month, so you're free to switch providers at any time.
Most of our top retail merchant account providers cater to medium-sized or larger businesses, typically those processing over $10,000 per month. For smaller or seasonal businesses, you might want to consider Square as a low-cost alternative.
If you've had any experience with any of the processors in this article, please feel free to leave a comment below. If you want to look at other processors, our Merchant Account Comparison Chart can be a helpful comparison tool. If you're price-sensitive, here's an article that focuses on processing price. Lastly, if you think your customers might want additional payment methods (such as consumer financing) or that you might need business financing to buy the best hardware system, we've got resources to help. Follow the links to find out more!
In Summary: The 4 Best Retail Credit Card Processing Companies