KORONA POS Review
KORONA POS is a great fit for small business owners looking for a system targeted/designed with niche industries in-mind. Affordable and with excellent customer support, the negative is its limited integrations.
Expert Analyst & Reviewer

UPDATED
Advertiser Disclosure: Our unbiased reviews and content are supported in part by
affiliate partnerships
, and we adhere to strict
guidelines
to preserve editorial integrity.
KORONA POS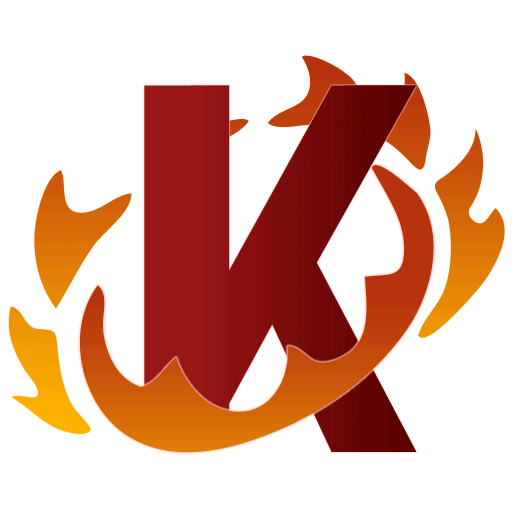 Pros
Good for regulated industries & ticket sales
Multilocation capability
Reasonable monthly cost
Numerous payment gateway integrations
Excellent customer support
Cons
Limited inventory management
Limited integrations
No built-in eCommerce
KORONA POS Overview
KORONA is an affordable and customizable POS that meets the needs of certain industries quite well. This flexible retail POS has specialized features for several niche business types, including liquor stores, vape retailers, cannabis dispensaries, and businesses that sell tickets to events. KORONA can accommodate nearly any major payment processor and supports a variety of hardware options as well.
That said, there are still some unfortunate holes in its offering that keep it from being an elite system. KORONA's inventory capabilities are limited, as are its software integrations, and its somewhat outdated interface is less than intuitive. Certain industries, including restaurants, service-based businesses, and businesses with complex retail needs, will find KORONA POS lacking.
Despite its shortcomings, KORONA is an option worth exploring for many merchants.
Keep reading for a full review of KORONA's pricing, features, and customer service.
What is KORONA POS?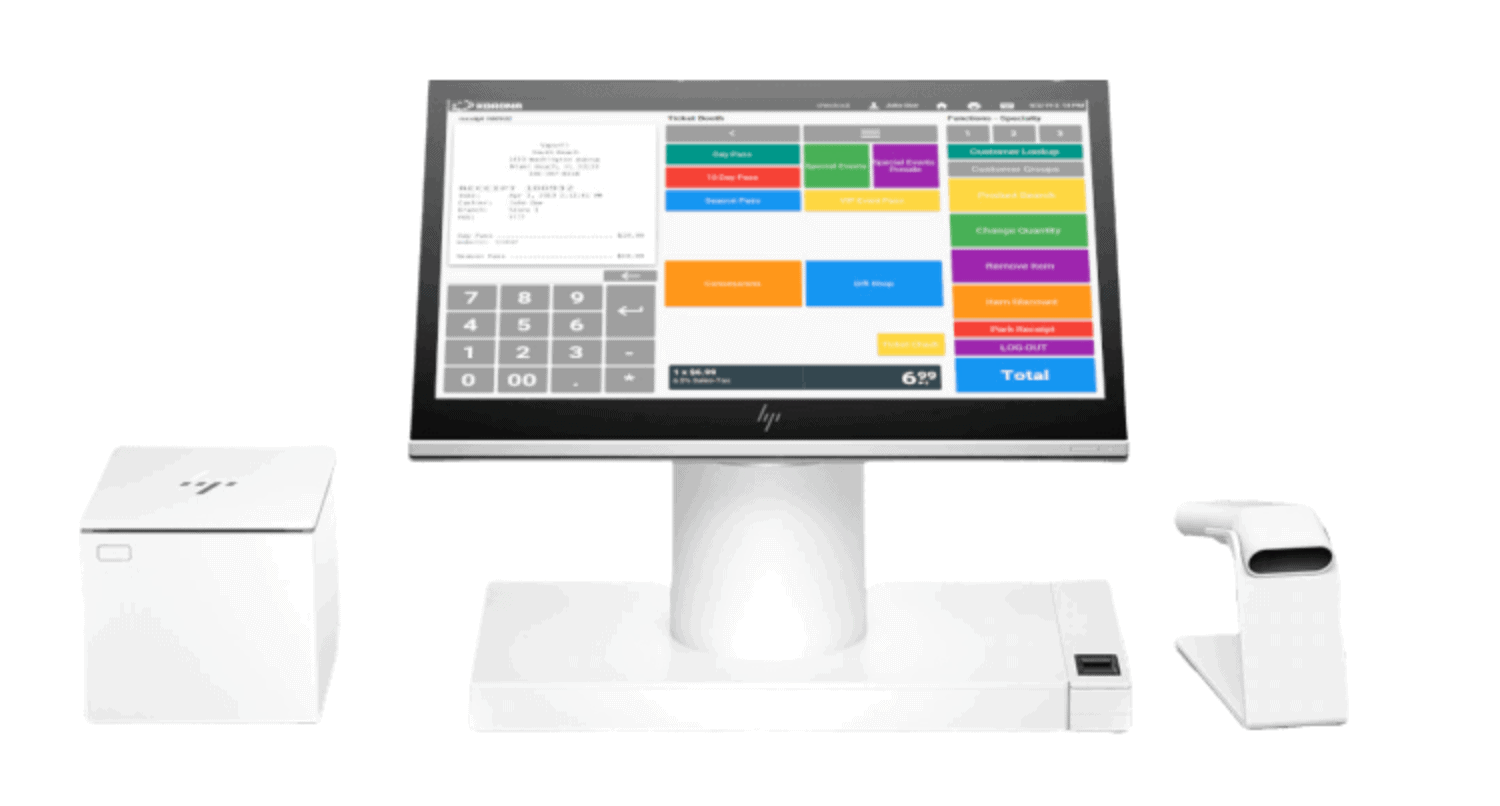 KORONA POS is a budget-priced, cloud-based point of sale system developed by Combase. KORONA has specialized retail features for industries such as convenience stores, event management, vape stores, and more. KORONA is flexible in that it works with numerous industries, payment processors, and hardware setups.
KORONA POS Pricing
Korona POS Plan
Price
Best For
Core
$49/month
Basic retail needs
Advanced
$59/month
Most businesses
Plus
$79/month
Multilocation businesses
Enterprise
Quote-based

Event management
Franchises
Korona POS offers the following features under each of its pricing plans:
Core: $49/month
Unlimited Users
Unlimited Sales
Product Database
Reporting
Customizable Dashboard
eCommerce Integration
Manager Functions
End of Day Reporting
Promotions & Gift Cards
API Access
Advanced: $59/month
Everything in Core, plus:

Inventory Management
Real-Time Tracking
Inventory Reporting
Employee Time Tracking
Plus: $79/month
Everything in Advanced, plus:

Order Level Optimization
Inventory App Access
Multi-Store Reporting
Franchise Features
Enterprise: Quote-based pricing
Everything in Plus, plus:

Customized Onboarding
Dedicated Account Manager
Pre-Built Integrations
Ticketing & Event Management
KORONA pricing is billed month-to-month, but you can receive one free month if you are billed annually.
KORONA POS has a generous free trial that lets you test the system for as long as you want before you make a purchasing decision. The trial version has limited functionality, however; for example, it limits you to 30 transactions per day.
KORONA POS Features
As follows are some of the many features that come with KORONA POS.
Storefront POS
Customizable UI: You can change and rearrange your user interface to best fit your daily business operations. You can also include item images to reduce human error in entering products.
Record All Money Movements: Create accounts to record transactions that don't affect revenue, i.e., cash-back, tips, and making change.
Hardware Peripherals: Connect to barcode scanners, keyboards and displays, ticket or receipt printers, card readers, and cash drawers.
Finalizing Transactions: Cashiers can split payments across payment types, adjust payments, and calculate tips.
Receipt Display: View a virtual receipt in real-time as your conduct a transaction. Choose to bind or split identical items on the receipt.
Product Search: Search for items by name in your POS. You can find these items by entering partial keywords. For example, entering "Oran," would pull up results like "Oranges" and "Orange Juice."
Pause Transactions: KORONA calls these "parking receipts." Pause a transaction and move on to other new transactions. Come back to the parked receipt later.
Offline Mode: When your system goes offline, you can keep selling. Cash transactions will be stored on your POS terminal until the internet connection returns. The data will then sync up to your back office records again. Unfortunately, KORONA will not be able to queue up credit card transactions during downtime. In order to process those transactions, you'll need a phoneline-based internet backup.
Multichannel Selling: With eCommerce integration, you can sell online and let customers buy online and pick up in-store.
Back Office
Bulk Import/Export: Add customers and products in bulk using CSV files (like Excel spreadsheets).
Inventory Management: The Core package only comes with a product database, but inventory management with the Advanced package includes features like bundling and automatic reorder alerts. However, the system is still somewhat basic and lacks the ability to track items by modifiers and variables.
Coupons: Create coupons and apply them to specific stores.
Gift Cards: KORONA features its own gift card and loyalty package that is completely customizable.
Receipt Archive: View all transactions from the day.
Employee Management: A few basic employee management features are included—employee permissions, time tracking, and shift reports.
Reporting & Analysis: Generate nearly 100 different customizable reports, including in-depth reports such as ABC product analysis. You can view daily, weekly, and monthly reports.
Features For Regulated Industries
Korona has certain features making it suitable for regulated industries such as liquor stores, vape stores, dispensaries, and smoke shops:
Security & Theft Prevention: Grant different levels of permission to your cashiers and managers to prevent theft. View a log of all POS transactions by each user.
ID Verification: This feature includes integrated ID scanning for age verification & security.
Industry-Specific Integrations: Examples include cannabis-specific marketing programs and integrations with high-risk payment processors.
Ticketing & Event Management Features
The Enterprise level plan has these and other ticketing features for event management and other businesses that sell tickets, such as museums and amusement parks:
Multiple Ticketing Options: Customers can purchase tickets over the phone, onsite, on your website, via a link, on a mobile app, or through an invoice.
Group Visits & Rates: Offer discounts for large groups, schools, etc.
Membership Ticketing: Sell recurring memberships.
Customizable Calendar: Create reservations and recurring events with the option to add size and time constraint options.
Ticketing Hardware: Options include ticket printers, ticket scanners, and turnstiles.
Is KORONA POS User Friendly?
Since KORONA can work with a variety of processors, hardware vendors, and industry-specific integrations, your initial setup will naturally take longer than that for an all-in-one system like Square or Clover, and your learning curve will be steeper. But as a whole, KORONA is reasonably straightforward and easy to use, once you set up the system and get used to it.
The KORONA POS interface is a little outdated but mostly self-explanatory and the company includes a convenient online manual that covers setup and other functions. The POS's main screen is highly customizable. You can list different features (discounts, customer groups, etc.) in the sidebar, and you can rearrange and select the quick keys that appear front and center on your POS. All of those changes must be made in the back office.
Overall, I like KORONA's simple, customizable interface and I only noticed a few issues. For example, I was disappointed by the available inventory management features — specifically, there aren't any features for including and tracking product variables.
Customer Service & Support
KORONA provides various channels of support, which are included in all subscriptions:
In-House Phone Support: Regular phone support hours are Monday through Friday from 8:30AM to 6PM PT.
24/7 Emergency Phone Support: Phone support is always available for emergencies (though it's not exactly clear what constitutes an emergency.)
Email & Chat Support: Hours and response times are not listed.
Live Training Demo: Personalized demo walks you through the POS features before going live.
Online Manual: Searchable manual includes detailed instructions as well as instructional videos.
Social Media: KORONA POS has a presence on Twitter, Facebook, YouTube, LinkedIn.
Note that for payment processing support with KORONA, you will have to contact your chosen payment processor.
Payment Processing With KORONA POS
KORONA describes itself as "processor agnostic" as it supports a wide range of payment processors and gateways. Some of these include:
Cayan
Clearant
Merchant Warehouse
Merchant Payment Systems
Cost Plus Processing
Eagle Processing
KORONA's processing choices support a range of payment processing models, including flat-rate, interchange-plus, cash discount, and others. These options also include high-risk payment processors.
Contract Length & Early Termination Fees
KORONA POS does not require any contract and you can stop using KORONA at any time without incurring any early termination fees. KORONA billing is month-to-month unless you opt to commit for a full year in exchange for a free month of service.
KORONA offers the option to purchase your hardware outright, but it also has leasing options. Generally, we do not recommend leasing your POS hardware since the hardware lease itself enters you into an expensive, long-term contract.
KORONA POS Integrations & Add-Ons
KORONA POS integrates with the various business software including:
Quickbooks Online: Accounting software
WooCommerce: eCommerce software
Bottlecapps: Liquor store software
City Hive: Alcohol eCommerce software
TimeForge: Labor management software
bLoyal: Loyalty, membership, & eCommerce software
Plastic Printers: Gift card partner
KORONA also integrates with many cannabis-related software systems, including dispensary software (Dauntless), various cannabis traceability systems: (Metrc, BioTrack and Leak Data System). and online menu software for dispensaries (Dutchie, Leafly, Olla, and iheartjane).
KORONA offers various add-on modules which come with extra features, and can be added to any Core package:
KORONA Retail: $10/month/terminal
KORONA Food & Beverage: $10/month/terminal
KORONA Ticket: $50/month/gate
KORONA Franchise: $30/month/terminal
KORONA Invoice: $10/month/terminal
KORONA POS Reviews
KORONA POS does not have a presence on the BBB website, and there is only one review for parent company Combase on the Trustpilot review website. KORONA reviews are mostly positive across various other software review websites including GetApp, Capterra, and Software Advice. However, there are not a very large number of KORONA POS reviews altogether—fewer than 50 KORONA POS reviews are posted across user review websites.
Negative KORONA POS Reviews & Complaints
Here are some negative observations mentioned in user reviews of KORONA:
Few Third-Party Integrations: Though it does integrate with various niche software for certain industries (cannabis, liquor stores, etc.), KORONA doesn't offer built-in integrations with most commonly used small business software. If you want to sync any other applications, you'll have to hire a developer to create a connection for you using KORONA's API.
High Learning Curve: A few reviews mentioned that it wasn't the easiest system to use. I can see how this might be the case, especially compared with some of the incredibly intuitive systems out there. However, KORONA is customizable and gives you enough start-up tools to make the process easier.
Missing Features: Some Korona POS reviews mention the lack of inventory features as well as a lack of features for certain business types such as rental companies. There is no payroll module and features for scheduling and food service are both limited. As mentioned, Korona also lacks its own eCommerce platform (though it does integrate with third-party eComm services).
Positive KORONA POS Reviews & Testimonials
As follows are some positive things people have to say about KORONA:
Good Value: Many customers remark that KORONA is an excellent value for all the features it includes at its price range.
Particularly Good For Wineries: Wineries seem to be particularly happy with KORONA. They also tend to use the integrated bLoyal loyalty program for their wine-of-the-month clubs.
Ease Of Use: Once you get the hang of the software, KORONA is reportedly easy to use. Personally, I never overcame the steep learning curve with the back office. However, I did find the storefront POS to be very easy to use. Cashiers shouldn't have too much trouble mastering the basic operations.
Good Customer Service: Customers report that KORONA offers friendly and responsive customer service. I can attest to this. I received responses to all of my questions within the day, and I never had to wait on hold when I called in.
Customization: Multiple reviews mentioned that they liked how easy it was to make the software their own. Within a matter of hours, you can fine-tune the settings to your exact specifications.
Final Verdict of KORONA POS
KORONA POS is a good POS solution, though I still see room for growth. In the future, I'd particularly like to see continued improvement in inventory management features and a native online ordering platform. It would also be nice to see a wider selection of pre-built integrations.
However, that doesn't mean that KORONA is without its perks. The software comes with decent built-in functionality and the reporting options are excellent. There is certainly a solid foundation with its high level of customization and strong customer service. If you check out the software and find that you can work around the areas where KORONA lags behind, the software might very well be a bargain for you—especially if your business belongs to one of the specific industries that KORONA caters to, including sellers of alcohol, cannabis, and admission tickets.
If KORONA sounds like a good solution for your company, I recommend you try the software out for yourself. There's no commitment required, and your trial lasts as long as you please.
KORONA POS FAQs
---
We've done in-depth research on each and confidently recommend them.
We've done in-depth research on each and confidently recommend them.
To learn more about how we score our reviews, see our
Point Of Sale (POS) Software Rating Criteria
.