Franchise Management Software: 10 Great POS Systems For Franchises
Expert Analyst & Reviewer

UPDATED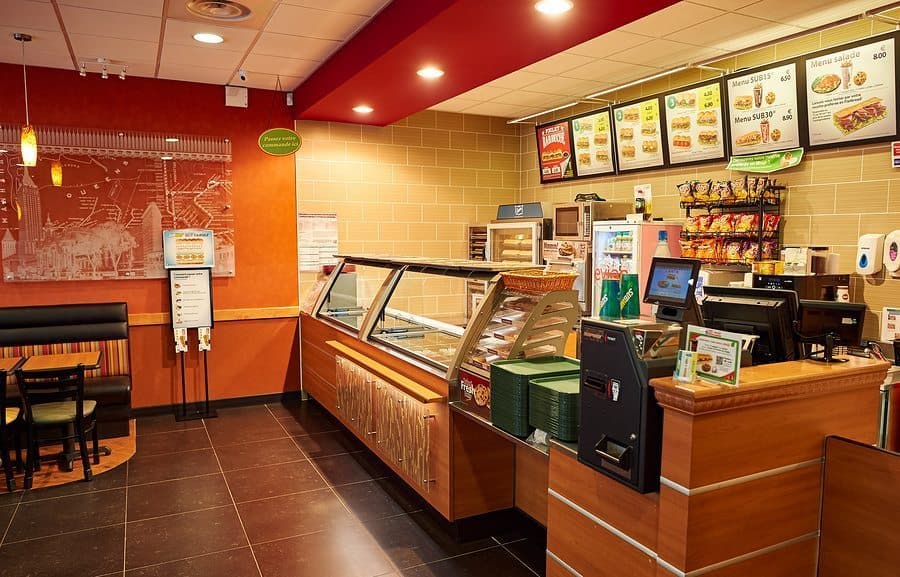 From Dairy Queen to The Athlete's Foot, more franchise businesses are moving their point of sale systems to the cloud, and for good reason. Franchises large and small have unique requirements that modern cloud POS systems are well equipped to meet. Specifically, POS's for franchises need:
Web-based reporting to collect and share sales data on each store

A user-friendly interface to ease the training process

Cost-efficient options for businesses with multiple locations

A scalable design (the ability to easily add and subtract features per location)

EMV-compliant credit card processing to reduce franchisor liability
Not all franchise businesses use the same POS software across all locations, but doing so typically simplifies things for the franchisor. Perhaps you are considering expanding your growing business with a new franchise opportunity (in which case, it's a great time to enter the franchise market) or maybe you are already a franchisee who is thinking about switching to a new POS. Either way, these ten cloud-based, EMV-compliant POS's are all excellent choices for franchises.
Read on to learn more about the best franchise software and to find out which cloud POS systems are currently being used by the top franchises.
Best Retail Franchise POS Systems
Retail stores have unique needs, especially when it comes to franchise management software. While some POS systems are suitable for either retail or restaurant use, most are geared more toward the food or retail side of things. Here are the best and most popular cloud POS systems for retail franchises:
1. ERPLY
ERPLY (see our review) is a web-based franchise POS system with integrated franchise management software. This iPad POS caters specifically to retail businesses (though it's also used in quick-service). It boasts more than 100,000 customers, ranging from independent small businesses to franchises. In addition to robust POS functionality, ERPLY provides complete franchise management functions with enterprise-level plans:
Inventory and supplier management across franchise chains

Cross-chain price lists and discounts

Enterprise resource planning (ERP)

Multi-location franchise reporting

Offline mode to take payments when the internet is down
Some franchises that use the ERPLY POS include Elizabeth Arden Retail, The Athlete's Foot, and Rapid Refill.
2. LivePOS
LivePOS (see our review) launched way back in 2006, making it the first company to release a cloud-based POS. LivePOS is a Windows-based POS for the retail industry, with the front-end running locally on a Windows PC while it syncs data back to the cloud. This affordable POS also offers a mobile checkout app if you prefer to run your POS on a tablet. Like the other POS's on our list, it is ultra-scalable, making it suitable for independent small businesses, mid-sized businesses, and franchises alike.
LivePOS also has several franchise-specific functions, including:
Real-time inventory and sales tracking across all stores

The ability to control which vendors are accessible to the individual franchise

Real-time royalty and co-op tracking (and other advanced reporting options by location)

Live video feed from any location

Ability to accept payments when the internet is down (credit card transactions are queued and processed once you're back online)

Direct

Shopify

integration so you can sell online
Several retail franchise brands use LivePOS, including Lillian's clothing outlets and Any Lab Test Now.
LivePOS is not the sleekest or fastest POS, but it offers many impressive features for retail franchises, and for a pretty reasonable price.
3. Lightspeed Retail
Lightspeed Retail (see our review), developed in 2013, is the cloud-based version of OnSite, Lightspeed's locally-installed POS system. The highly popular Lightspeed Retail POS system, which works with an iPad or desktop setup, is big on features, and low on price when compared to traditional (legacy) retail POS systems.
Though many SMBs use Lightspeed Retail, its feature set is powerful enough to handle even the largest of big-box retailers. Some of its franchise-friendly features include:
Full view of inventory in all stores and warehouses, with the ability to transfer inventory between locations
Ability to set different prices for the same SKU on a store-by-store basis
Ability to highly customize the software and tailor the user experience
Sleek design with regular updates
Deep analytics reporting
Excellent register functionality
Full-fledged eCommerce integration
Supports selling of services alongside products
Some big-name retail franchises that use Lightspeed include Adidas, Nutrishop, and the Kardashian-owned clothing outlet, Dash.
4. Vend
New Zealand's Vend (see our review) was the first POS software to use HTML5 caching — which allows the POS to function without an internet connection — when it came out in 2010. Today, Vend remains an affordable and very capable web-based POS for retail businesses ranging in size from mom-and-pop to nationwide franchises. Rather than running strictly on a mobile app or locally-installed software, Vend is browser-based; this means it will operate on any hardware that can run Google Chrome: Windows PC, MacBook, Android device, Linux PC, etc. Franchisees can also use Vend through its HTML5 iPad app.
This simple, easy-to-use POS has a lower cost of entry compared to a POS like Revel or ERPLY, and it is a great choice for multi-store retail businesses with a reliable internet connection (as offline functionality is limited). You should especially consider Vend if you want to sell products online.
Here are some of Vend's franchise-friendly features:
No limit to the number of stores you can have

eCommerce for no additional charge (also integrates with Shopify)

In-house and integrated loyalty programs

Multi-location inventory and customer management

Multi-price book functionality with ability to apply limited or franchise-wide discounts

Real-time view of sales & inventory from all stores
Vend is used by several large franchises, including lululemon (354 locations), Sennheiser, AGATHA Paris, and Baby on the Move.
5. Franpos
Franpos, which recently changed its name from iConnect (read our review), bills itself as "the first POS exclusively designed for franchises." While geared mostly toward retail franchises, this scaleable cost-efficient cloud POS is also used in quick-service and beauty franchises. Franpos supports appointment bookings and other service industry features, making it a good fit for franchisees in the hospitality and health industries as well. Franpos runs on iOS devices, as well as Android and Windows tablets.
Franpos makes it fast and easy to deploy a new POS system whenever you open a new location, in as little as 72 hours. The Franpos team creates a "master account" with all your store data and inventory, and replicates all of this information to the POS system at the new location, even handling all the hardware setup and employee training.
Some other features a franchisee might enjoy include:
Stock transfer feature to easily transfer inventory to and from different locations
Extensive employee management functionality
Kiosk and self-checkout options
Gift card support
Loyalty program integration
Highly responsive and helpful customer service
Intuitive, easy-to-learn interface
Some famous franchisers that use Franpos include Aveda, Murad, Crocs, and Verifone.
Best Restaurant Franchise POS Systems
No one likes to wait when they're hungry, and restaurant franchises need a POS that streamlines day-to-day operations, making it fast and easy for customers to order food and for restaurant staff to take and complete those orders. These cloud POS systems for restaurants make the food-ordering process not only swift but — dare I say it — downright enjoyable. Read on to learn about the best restaurant POS systems for franchise owners.
1. NCR Silver
NCR Silver (see our review) is a cloud point of sale system used by food-based businesses (drive-thrus, cafes, food trucks, etc.), and some retail businesses as well. Founded way back in the horse-and-buggy days (1884!) NCR is a time-tested name in the POS world. Initially aimed at small and medium-sized businesses, NCR Silver was developed in 2012 and only began supporting enterprise-level businesses in the past couple years. Even so, dozens of franchise brands now use this scaleable iPad POS.
A few of Silver's strongest selling points for franchises include:
Inventory management across all locations

Consolidated real-time reporting—monitor customers, employees, and sales across all business locations

Integrated loyalty and email marketing

Offline functionality (can take credit card payments even if the internet is down)

Mobile ordering
Some franchises that use NCR Silver include Waffle House (1,400 locations) and Great American Cookies (140 locations). NCR also makes various other POS products, including hybrid-cloud POS Aloha, which is used by Wendy's and Dunkin' Donuts.
2. Revel Systems
Founded in 2010, Revel (see our review) is one of the most popular and powerful iPad POS's around, especially among quick-serve restaurant franchises. Revel works best for large, multi-location businesses, though its per-terminal pricing plans are flexible enough that smaller businesses with just a couple locations can use it. Speaking of flexibility, Revel is one of the most customizable cloud POS systems, giving you the opportunity to add just about any POS function you can think of—in fact, you can customize your POS to offer everything from touchscreen kiosks to delivery management. All in all, I'd say it's one of the fastest and most robust cloud/iPad-based POS systems, making it ideal for franchises.
Here are some of Revel Systems' many features:
Industry-specific software packages

Intelligent reporting suite with in-depth, enterprise-level reporting

Secure ethernet connection (vs. just Wi-Fi)

"Always On" mode which queues payments when the internet goes down

Can process a high volume of sales with no system slowdown
Open API architecture
QuickBooks partnership and integration
Numerous restaurant franchisers and franchisees use Revel, particularly in the quick-service sector. Some big brands that use Revel include Cinnabon, Tully's Coffee, Dairy Queen, Little Caesar's, Ben & Jerry's, and several others.
3. Toast
Android-based Toast (read our review) is an all-in-one POS and business management platform made specifically for restaurants. Reliable and feature-packed, this cloud-based POS system definitely merits looking into if you're a franchise business owner in the restaurant industry. Offering features ranging from online ordering and digital receipts to tableside tablet ordering and restaurant kiosks, this is a high-tech POS that makes for a streamlined customer experience. But more than anything, we love Toast for its downright amazing customer service.
Note that Toast requires you to use their in-house credit card processing — which is a good thing if you want a complete, all in one system with only one support number to call if something goes wrong. However, you might consider this a negative thing if you were hoping to use your own merchant account.
Here are some enterprise-level features of Toast POS:
Master menu management for all restaurant locations
Master job management for employees across all locations
Option to customize hardware and software to fit your brand
Ability to compare metrics among different restaurant locations
Some enterprise-level restaurants that use Toast include Pieology (a pizzeria with 150 locations), as well as fast-casual eateries Protein Bar (25 locations), Bareburger (50 locations), and Beach Hut (45 locations).
4. Breadcrumb by Upserve
Upserve POS (formerly Breadcrumb) is an iPad POS system designed specifically for the restaurant industry. Whether you own a quick-service franchise, full-service restaurant chain, coffee shop, or nightclub, powerful Breadcrumb can handle all your point-of-sale and restaurant management needs, from table management to employee management. Modern, customizable, and easy to operate, this feature-packed restaurant POS is comparable to Toast in terms of its feature set, so it's probably a good idea to test drive both of these systems if one of them appeals to you.
Enterprise-level features brought to you by Breadcrumb by Upserve:
Centralized menu and employee management
Enterprise plan geared for restaurants with 50-500 locations
Real-time view of your restaurant with Upserve Live iPhone app
24/7 US-based customer support
Countless software integrations
A few franchise restaurants using Breadcrumb/Upserve are Zoup! Fresh Soup Company, a 100-location fast-casual soup chain; Chicago's Four Corners Tavern (11 locations); and Truluck's, an 11-location restaurant group located in four states. Restaurant consultancy group Abacus Systems Solutions has also used the Upserve system to analyze data across hundreds of restaurant locations. To read some reviews from Breadcrumb's high-profile users, check out these Upserve testimonials.
5. Lightspeed Restaurant
Lightspeed is on our list twice, but for good reason! This POS provider has a Lightspeed Restaurant POS product (see our review) in addition to their retail POS offering. When it comes to iPad POS systems for restaurants, Lightspeed Restaurant (LR) is a solid "middle-of-the-road" option, as it has a lower price point than, say, Breadcrumb, but more functionality than a more basic POS such as Vend. LR might not be the best choice for a nationwide chain with thousands of restaurants, but it's certainly suitable for a restaurant entrepreneur who is in the starting phase of developing their own franchise with several locations. And the lower price may certainly be a draw if you're already dealing with expensive franchise fees.
Here are some enterprise-level features that you get with Lightspeed Restaurant:
Self-order menu lets customers order from a kiosk or directly from their table via an iPad
Customizable upsell reminders for staff
Real-time mobile reporting and remote reporting access for managers
Easy product transfer between restaurant locations
Centralized gift cards valid at all locations
See customer information per-location
You can find profiles of some Lightspeed Restaurant customers on Lightspeed's website. While most of these clients appear to be single-location restaurants (not franchises), I can confidently say that Lightspeed's multi-location restaurant capabilities and strong feature set make this POS a good bet for emerging franchises.
Franchise Management Systems & You
If you're looking to grow your business into a franchise with long-term success, it's time to find a POS that lets you manage multiple stores and streamline all your sales operations. Cloud POS software is where it's at for multi-location businesses and franchises because it offers the necessary functionality without a hefty price tag. Additionally, its online capabilities allow you to sync business data across your entire business network.
To briefly review:
ERPLY, NCR Silver, Franpos, and Revel are all app-based iPad POS's suitable for both retail and restaurant franchises.
Lightspeed is another iPad-centric system that makes both a Retail POS and a Restaurant POS (as well as an OnSite POS, which I didn't discuss in this post).
Android-based Toast and iPad-based Breadcrumb by Upserve are comprehensive POS and restaurant management systems.

Windows-based LivePOS and browser-based Vend are more affordable options for retail franchises that don't necessarily need every feature out there.
Need help choosing a franchise POS? Don't be shy—drop us a line! We'll help you get set up with a POS that will allow you to capitalize on new opportunities and realize your wildest franchise dreams.