Wells Fargo Merchant Services Review
Expert Analyst & Reviewer

Updated on:
Advertiser Disclosure: Our unbiased reviews and content are supported in part by
affiliate partnerships
, and we adhere to strict
guidelines
to preserve editorial integrity.
Wells Fargo Merchant Services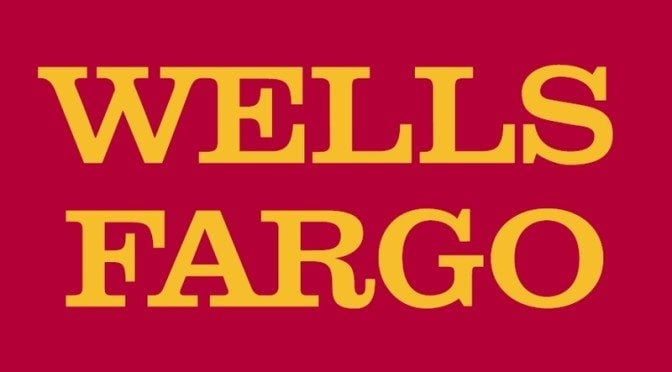 Pros
Full line of Clover terminals and POS systems
Flat-rate pricing for low-volume merchants
No long-term contract or early termination fee for low-volume merchants
Cons
Limited variety of products and services
Offers expensive equipment leases
Tiered pricing offered to high-volume merchants
A three-year contract with an early termination fee for high-volume merchants
A poor reputation for sales transparency and customer service
Wells Fargo Merchant Services Overview
Wells Fargo Merchant Services (WFMS) is the merchant services division of Wells Fargo, one of the largest and oldest banks in the United States. Opening a merchant account with your bank seems like a no-brainer, but we've found that it's usually not a good idea. Large banking organizations such as Wells Fargo add merchant services to their portfolio of business services as an afterthought and have little motivation to offer competitive terms or prices. Customer service is almost universally below-par, which can create serious problems for you, as it's practically inevitable that you'll need to reach out for help with an issue sooner or later. Lastly, the promise of quicker deposit times is rarely fulfilled. Competing merchant services providers can often get your money to you just as fast — if not even faster — than banks such as Wells Fargo.
As you've probably heard by now, Wells Fargo hasn't had a great last few years. In September 2016, the bank reached a $190 million settlement with the Consumer Financial Protection Bureau (CFPB) over allegations that its employees had systematically set up as many as two million unauthorized accounts to reach their expected sales quotas. Since then, the company has been charged with many other violations, including improper insurance sales practices and knowingly selling residential mortgages that contained incorrect information.
While most of the fraud appears to have occurred in the bank's consumer division, there are indications that the opening of bogus accounts also affected small businesses. About 10,000 small business accounts have been identified that might have been opened without the consumers' knowledge. It's not entirely clear whether merchant accounts were affected, but it appears likely that they were.
However, one upset does involve the Merchant Services division explicitly. In 2017, several merchants filed a class action, stating that WFMS engaged in deceptive sales practices by failing to plainly disclose the three-year term agreement, early termination fees, and other monthly fees. This class action is still ongoing (you can follow its development on PacerMonitor).
Also, despite its large size, Wells Fargo isn't a direct processor. Instead, it uses Fiserv (formerly First Data) as its back-end processor. This relationship is not disclosed on the website, but it exists with any payment processor that offers Clover products. The bottom line for merchants is that you'll have to deal with both Wells Fargo and Fiserv, and many of the issues that affect Fiserv merchants can crop up here as well.
While WFMS has made some significant changes to its plans and practices (eliminating the three-year contract term and early termination fee for merchants on standard pricing), I'm still hesitant to recommend the company. The products and features are underwhelming, as are reviews of its customer service. All of this adds up to a sub-par score when compared to other processors in the industry. For now, WFMS only scores 3 out of 5 stars.
However, even with these problems, Wells Fargo is still a huge bank, and many business owners use it for their business banking needs. So read on for a more detailed explanation of what WFMS currently offers. You should also check out our comparison chart to see the best merchant service providers around or find one that best fits your needs!
Products & Services
To find Wells Fargo Merchant Services on the web, you'll have to first go to the bank's main website. WFMS is available under "Small Business" and then "Merchant Services." Unfortunately, the section of the website devoted to merchant services is awkward to navigate and is missing important information. Products and services lack clear descriptions, and the site is riddled with asterisks and footnotes.
You'll find just the basics at WFMS, with nothing that sets it apart from the pack in terms of products and services. WFMS doesn't aim to be a one-stop-shop for all things related to merchant services. If you're looking for a bunch of value-added features, look elsewhere. Here's a list of WFMS's products and services:
Merchant Accounts: As noted above, WFMS uses Fiserv as its back-end processor. While this arrangement won't affect you directly, it can slow things down if you experience a hold on a transaction or an account freeze or termination.
Terminal Sales, Rentals, & Leases: WFMS offers a variety of standard countertop terminals that support EMV and NFC-based (contactless) payment methods. I requested a list of products and prices from a representative I spoke with on the phone. You can purchase the hardware outright, rent it for an indefinite period, or sign up for a three- or four-year lease. Leases are handled through a partnership with First Data Global Leasing. Terminal leases are costly and a bad move overall for your business. We recommend that you buy your equipment outright.
Point Of Sale (POS) Systems: As a Fiserv reseller, WFMS offers a complete lineup of Clover products, including the Clover Station and Clover Station Pro. Pricing is not disclosed, but you might be able to get a better deal from one of our favorite Clover resellers. Remember that Clover products cannot be reprogrammed to work outside of the Fiserv processing network, so your Clover POS system might turn into an expensive paperweight if you switch processors.
Mobile Payments Processing: The company offers several mobile card readers, including models that support NFC-based mobile payment methods, such as Apple Pay, Google Pay, Samsung Pay, FitBit Pay, and Garmin Pay. You'll also need the free Wells Fargo Mobile Merchant with EMV app, which is available for iOS and Android. The app apparently uses the EMV-compliant Clover Go card reader, but the company doesn't provide any details about this on its website.
Payment Gateway & Virtual Terminal: WFMS supports eCommerce by providing integration with a choice of four popular payment gateways. Offerings include the very popular Authorize.Net, Fiserv's Payeezy gateway, the PayPal PayFlow gateway, and the company's proprietary Wells Fargo Payment Gateway. All of these options will connect your online store to WFMS and also give you support for recurring payments, online account management and reporting, and QuickBooks integration.
Online Account Signup & Management: Small business owners can apply and get approved for a Wells Fargo merchant account quickly and easily by signing up online. To use this feature, you must have a Wells Fargo Business Checking Account and process less than $500,000 in annual sales. Also, at least one owner must be a US citizen. If you already process more than $500,000 per year, you'll want to contact WFMS directly and obtain a customized pricing quote. Once you're approved, the company uses Business Track, a third-party service, to provide online access to your account and monthly processing statements.
One To Three Day Processing: If you've arranged to deposit your funds into a Wells Fargo account, and you opened that account recently, your funds can be deposited as soon as one to three business days. The best merchant accounts usually offer deposits within 24 to 48 hours. Taking up to three business days is a bit ridiculous. Check out our post, The Merchant's Guide To Instant Credit Card Processing, Instant Deposits, & Getting Your Funds Fast, for more information on expedited deposits.
If you just need a basic solution to accept online and in-person payments, WFMS is workable. However, there are certainly some limitations in terms of flexibility. To access the lowest rates possible, you'll have to stick with the card terminals and gateways that WFMS offers.
Fees & Rates
Wells Fargo Merchant Services no longer discloses any pricing information on its website. However, as of 2018, the company was offering a flat-rate pricing plan for businesses processing less than $100,000 per year. This simplified pricing structure includes only two possible rates for: 2.6% + $0.15 per transaction for card-present payments, and 3.4% + $0.15 per transaction for card-not-present payments. This plan, which is intended to compete with Square, also features month-to-month billing with no long-term contracts and no early termination fee for closing your account. There are, however, several additional fees for Wells Fargo credit card processing, including the following:
$9.95 monthly account fee (in-person payments only)
$24.95 monthly account fee (online payments)
$5.00 per location per month Non-Wells Fargo Deposit Account Fee (charged if your merchant account is not settled with a Wells Fargo bank account)
$25.00 chargeback fee (per occurrence)
At the moment, it's not clear what kind of pricing and contract terms WFMS will offer to businesses processing over $100,000 but less than $500,000 per year. However, these businesses can still sign up for a Wells Fargo merchant account online, so you should be able to access specific pricing information and contract terms before you complete the signup process. As we've mentioned above, businesses processing more than $500,000 per year will have to contact WFMS directly to obtain a quote and then negotiate the final terms of their merchant account.
Be aware that most traditional merchant account providers offer a combination of both tiered and interchange-plus pricing models. While tiered pricing simplifies the number of potential rates you'll have to pay for a given transaction, it's also usually more expensive than an interchange-plus plan. Most providers will initially offer you a tiered plan in the hope that you'll accept it without asking for a better deal. We strongly recommend that you insist on an interchange-plus plan if you have the option to negotiate the terms of your contract.
One trade-off with this type of customized pricing is that your contract offer will usually include a standard three-year term and an early termination fee. We'll discuss this issue in more detail below. For now, it's important to realize you can negotiate a waiver to this term, just like you can negotiate the rates you'll have to pay. (Need help negotiating? Download our Beginner's Guide to Payment Processing ebook to learn how to go about it.)
In addition to the fees we've discussed above, you can expect that your contract will also include a number of monthly, annual, and incidental fees as well. PCI compliance fees are a definite possibility, although these fees' actual costs will depend on the pricing package you sign up for. We strongly recommend that you read your entire contract very carefully before you sign up, so you won't be surprised by any of these "hidden" fees later on.
Contract Length & Early Termination Fee
In the past, WFMS has followed the industry standard of signing new merchants on to a three-year agreement that included an early termination fee. Many merchants who are still with WFMS have a contract with these terms. However, WFMS has recently adjusted its terms and conditions.
In many cases, WFMS no longer requires a three-year contract or an early termination fee. If you are a merchant signed up with the standard (flat-rate) pricing model, you will be free to leave WFMS at any time with written notice. WFMS will not charge you a fee for canceling.
However, merchants with a custom pricing model and B2B sellers will still be required to sign a three-year contract. A representative told me over the phone that while all merchants with custom pricing will have a three-year contract, they will only be charged an early termination fee if they process over $1 million annually (and, of course, if they cancel their agreement within the first three years). In this case, the early termination fee can cost up to $500.
Wells Fargo also has a separate Terms of Service document for its Wells Fargo Mobile Merchant EMV application. You are free to cancel this service at any time, provided that you submit written notice of your cancellation 30 days in advance.
Finally, WFMS offers credit card terminals and other hardware. Although you're free to purchase this equipment outright (or rent it for an indefinite amount of time), WFMS also advertises 36 and 48-month leases. We do not recommend leasing equipment under any conditions. Leases can be tricky (or even impossible) to get out of. Plus, the cost of leasing equipment over three or four years can result in you spending many times the hardware's actual value.
For example, you can purchase the Clover Flex outright from WFMS for $449. Or you can lease it for 36 months at a rate of $34.96/month, resulting in a total cost of $1,259 over three years!
Always purchase your equipment outright or rent if you just need it for a few months. Don't get locked into an expensive lease agreement!
Sales & Advertising Transparency
Wells Fargo Merchant Services offers very little advertising or sales copy on its website. To uncover all the information you need, you have to do your due diligence. Read ALL the fine print at the bottom of the web pages and the information available in the FAQs. In some cases, I had to call WFMS to get the information I needed. It's clear from how this sparse content is buried within the main Wells Fargo website that the company doesn't place a high value in actively marketing its merchant services — or providing enough concrete information for a merchant to make an informed decision about signing up.
We're particularly disappointed that WFMS has removed all pricing information from its site. We understand that custom pricing is variable from one business to the next. Still, there's no reason not to disclose the flat-rate pricing that most small business owners will receive. Your best defense is to read your contract documents carefully before signing up. The company's online signup feature is particularly unhelpful here, as it encourages merchants who need an account right away to sign up without taking the time to evaluate pricing and contract terms.
The WFMS website currently doesn't include any sales gimmicks that would cause us concern. Previously, the company advertised a rebate of up to $500 for merchants who were switching from another provider and a $100 rebate for new merchants who didn't already have a provider. While WFMS no longer advertises this offer, you need to be aware of it in case you encounter something similar elsewhere. Providers often dangle cash incentives like this to attract new customers. In many cases, though, the offer will come with so many strings attached that you probably won't actually receive any cash back. However, offers to cover the cost of the early termination fee (ETF) from your previous provider are frequently legitimate. With the industry average for an ETF running about $500, it's easy to see that WFMS's incentive was designed to cover this expense and remove any hesitation you might have about breaking your contract with your previous provider.
WFMS has not done well communicating important information during the sales process in the past. Merchants are still complaining about the sales team's failure to disclose important contract terms, especially the early termination fee that was part of the terms and conditions at that time. It's impossible to say with certainty that this practice has been deliberately encouraged, but the ongoing controversies swirling around Wells Fargo make me skeptical. Please do not rely on any verbal assurances from a sales agent and thoroughly review all contract documents before signing any of them.
Because of its unique position as a division within a much larger organization, WFMS doesn't have any social media presence of its own. While the main Wells Fargo bank has social media accounts on Facebook, Twitter, LinkedIn, and YouTube, you'll only occasionally find information related to merchant services from Wells Fargo on these sites.
Customer Service & Technical Support
WFMS offers customer service and support primarily through a telephone number that's available 24/7. You can also contact them through the website using secure email. Live chat is available for Wells Fargo's main services; however, they could not answer any of my questions about merchant services.
While it's nice that you can contact support at all hours, the quality of that support is not always reliable. Poor customer service is a very common thread in Wells Fargo merchant services reviews, and it's definitely an area that has room for improvement. On the plus side, WFMS will assign you a relationship manager when setting up your account. Having a dedicated point of contact for customer service issues is a definite advantage — at least when you can get a hold of that person.
Like many traditional merchant services providers, WFMS has essentially no knowledgebase or self-help features on its website. Educational resources are limited to a basic FAQ and a handful of guides. Fortunately, these guides offer some useful information. I like the Guide to Processing Card Payments and the Cost Management Strategies Guide, but not how they are buried in Wells Fargo's disorganized website.
As a reviewer, it's difficult for me to ascertain the quality of customer service when it comes to complex, account-specific issues. But that's where you come in! Have you worked with Wells Fargo? Feel free to leave us your review.
User Reviews
Negative Reviews & Complaints
Wells Fargo Merchant Services doesn't have a separate profile with the BBB, but you can find some information about it under the main Wells Fargo bank profile. Remarkably, Wells Fargo is not accredited by the BBB. It also has an F rating, with 3,290 complaints filed against it within the past three years (1,248 within the past 12 months). Keep in mind that most of these complaints are not specifically about the Merchant Services division, and many details of these complaints are not available.
However, what is available is a rather lengthy list of government actions against Wells Fargo, including the biggest controversy over bogus unauthorized accounts. While none of these legal actions appear to relate to WFMS, it certainly doesn't give you a warm fuzzy feeling about doing business with Wells Fargo.
User reviews left on sites such as Trustpilot, the BBB, and other third-party review sites reveal several common issues to look out for, including:
Undisclosed Fees: Merchants often complain that they were not told of all the fees that would apply to them before signing up for the service. In particular, merchants mentioned monthly fees and early termination fees (ETFs). While many merchants who sign up with WFMS now won't have to worry about an ETF, merchants who signed up in 2017 are still dealing with this issue.
Poor Customer Service: We found many complaints alleging poor or even nonexistent customer service. I really wouldn't expect much from such a large bureaucratic organization as Wells Fargo. While big processors don't always have bad customer service, it seems to be a strong trend.
Expensive Terminal Leases: Merchants have complained about not being aware that they were signing up for a three or four-year terminal lease. The whole "not being aware" part can be chalked up to the merchant not fully understanding how leasing works. Terminal leasing is generally unnecessary. It's much more affordable to buy your terminals outright.
Withholding Funds & Account Terminations: This can happen for several reasons. Chargebacks and suspicious charges can easily raise a red flag that will either get you suspended or shut down. Both Fiserv and Wells Fargo have been known to be a bit trigger-happy when it comes to holding funds or terminating accounts. You're going to want to learn how to avoid holds and minimize chargebacks if you plan on signing up with WFMS (or any other provider, for that matter).
Enhanced Billback: Wells Fargo and Fiserv are also known for using a billing technique called enhanced billback, which isn't the most transparent billing method.
While no merchant account provider is perfect, these complaints reveal some of the traits of credit card processors that we dislike the most. We'll keep an eye on these comment boards to see if customer reviews improve over the next couple of years, given the company's recent changes to its business model.
Positive Reviews & Testimonials
Wells Fargo Merchant Services includes a few customer testimonials on its site. You'll find them listed under "Customer Stories" in the Merchant Services Payment Processing section of the site. These testimonials include about a dozen brief comments from merchants in the retail and service industries. They praise WFMS for offering them increased security, good customer support, and decreased chargebacks. These clients also like the Clover POS system's usability and inventory management features. One customer also noted the benefit of receiving funds in as little as one business day.
While we're always glad when a merchant account provider includes testimonials like this, it's always good to take these comments with a grain of salt. After all, they are published through WFMS itself.
Outside of these testimonials that WFMS gathered, we could not find any more positive customer reviews. If you've had a positive experience with WFMS, please tell us about it in the Comments section below.
Final Verdict
You've probably already guessed that I'm not going to recommend Wells Fargo Merchant Services. With the vast resources of Wells Fargo Bank behind it, there's no reason why WFMS can't offer a more complete range of products and services, more competitive terms and costs, and top-notch customer service to back them up.
But it doesn't. Instead, it offers a surprisingly limited array of products and services with ho-hum customer support. Overall, it's like the company is not even trying. If it's been relying on name recognition in the past, it should be abundantly clear from the ongoing controversy engulfing Wells Fargo that this won't be an advantage for it going forward. While Wells Fargo was one of the relatively few big banks to emerge from the Great Recession with its reputation intact, its standing has taken a huge nosedive with the latest revelations about its sales tactics. For all of these reasons, WFMS only scores 3 out of 5 stars.
We'll keep monitoring WFMS to see if the aftermath of its parent company's public relations disaster leads to genuine improvements in service. I'm hopeful that the recent changes regarding contract terms and the elimination of early termination fees for many merchants will lead to more positive reviews in the coming years. If you want to deal with a big, stable bank as your payment processor, try out Chase Merchant Services. It has solid features and a reputation for fairness. Otherwise, check out our roundup of the best providers for small businesses or our Merchant Account Comparison Chart to see the best-rated merchant services providers in the industry.
---
We've done in-depth research on each and confidently recommend them.
We've done in-depth research on each and confidently recommend them.
To learn more about how we score our reviews, see our
Credit Card Processor Rating Criteria
.
Read Next