Wells Fargo Merchant Services Review
It may be one of the bigger banks out there, but Wells Fargo's payment processing services leave a lot to be desired.
Expert Analyst & Reviewer

UPDATED
Advertiser Disclosure: Our unbiased reviews and content are supported in part by
affiliate partnerships
, and we adhere to strict
guidelines
to preserve editorial integrity.
Wells Fargo Merchant Services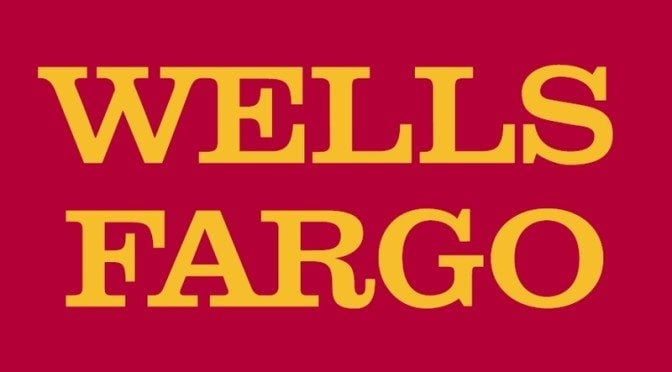 Pros
Full line of Clover terminals and POS systems
Flat-rate pricing for low-volume merchants
Cons
Limited variety of products and services
Offers expensive equipment leases
Tiered pricing offered to high-volume merchants
Three-year standard contract with expensive early termination fee
Poor reputation for sales transparency and customer service
Wells Fargo Merchant Services Overview
Wells Fargo Merchant Services (WFMS) is the merchant services division of Wells Fargo, one of the largest and oldest banks in the United States. While getting a merchant account from your bank might seem like a good idea, large banking organizations such as Wells Fargo have little incentive to offer competitive terms or prices on payment processing. The promise of quicker deposit times — the main attraction to getting processing services through your bank — is rarely fulfilled, and many competing providers can now get your money to you just as faster, or even faster.
Wells Fargo uses Fiserv (formerly First Data) as its back-end processor, allowing it to market the popular Clover lineup of POS systems and terminals. However, it also means that you may have to deal with Fiserv for some issues, including account holds, freezes, or terminations.
While WFMS has mostly eliminated the three-year contract term and early termination fee for merchants on flat-rate pricing, we're unwilling to recommend the company. Limited features, high fees, and reports of poor customer service all add up to a sub-par score of only 3 out of 5 stars.
Have you had any personal experience with using Wells Fargo Merchant Services?
If so, please tell us about it in the Comments section at the end of this review. Thanks!
Wells Fargo Payment Processing & Services
You'll find just the basics at Wells Frago Merchant Services, with nothing that sets it apart from the pack in terms of products and services. If you're looking for a bunch of value-added features, look elsewhere. Here's a list of WFMS's products and services:
Merchant Accounts: As noted above, WFMS uses Fiserv as its back-end processor. While this arrangement won't affect you directly, it can slow things down if you experience a hold on a transaction or an account freeze or termination.
Terminal Sales, Rentals, & Leases: WFMS offers several countertop terminals that support EMV and NFC-based (contactless) payment methods. These currently include the Clover Flex and the Fiserv FD-150 models. You can purchase the hardware outright, rent it for an indefinite period, or sign up for a three- or four-year lease. Leases are handled through a partnership with First Data Global Leasing. We recommend that you buy your equipment outright. Terminal leases are costly and a bad move overall for your business; there are better ways to get credit card machines and other hardware.
Point Of Sale (POS) Systems: WFMS no longer lists the Clover Station POS systems on its website, but it's probably still available if you ask for it. You might be able to get a better deal from one of our favorite Clover resellers. Remember that Clover products cannot be reprogrammed to work outside of the Fiserv processing network, so your Clover POS system might turn into an expensive paperweight if you switch processors.
Mobile Payments Processing: WFMS only offers the Clover Go card reader for mobile payments. You'll also need the Clover Go G2 app to put together a mobile payments system. With Clover Go, you'll be able to accept EMV and NFC-based payment methods, including Apple Pay, Google Pay, and Samsung Pay.
Payment Gateway & Virtual Terminal: WFMS offers the popular Authorize.Net payment gateway for eCommerce merchants. This gateway supports recurring billing, online account management and reporting, and QuickBooks integration, among other features. You can also choose a virtual terminal-only option that supports digital invoicing.
Online Account Signup & Management: Small business owners can apply and get approved for a Wells Fargo merchant account quickly and easily by signing up online. To use this feature, you must have a Wells Fargo Business Checking Account and process less than $500,000 in annual sales. Also, at least one owner must be a US citizen. If you already process more than $500,000 per year, you'll want to contact WFMS directly and obtain a customized pricing quote. Once you're approved, the company uses Business Track, a third-party service, to provide online access to your account and monthly processing statements.
One To Three Day Processing: If you've arranged to deposit your funds into a Wells Fargo account, and you opened that account recently, your funds can be deposited as soon as one to three business days. The best merchant accounts usually offer deposits within 24 to 48 hours. Taking up to three business days is a bit ridiculous. Check out our merchant's guide to getting funds fast for more information on expedited deposits.
Small Business Loans: Wells Fargo is (obviously) a bank, and so it's well-positioned to offer you a loan or cash advance if you need one to help launch or expand your business. In fact, it's currently our top choice among the best banks for small business loans. While we can't recommend Wells Fargo for merchant services, it's a great choice if you need to take out a loan.
If you just need a basic solution to accept online and in-person payments, WFMS is workable. However, there are certainly some limitations in terms of flexibility. To access the lowest rates possible, you'll have to stick with the card terminals and gateways that WFMS offers.
Wells Fargo Merchant Services Fees & Rates
Although other processing rate plans are available, Wells Fargo Merchant Services publishes specific flat-rate pricing information on its website. These rates are intended for small business users and appear to be part of a strategy to compete with Square. Rates for consumer sales are as follows:
| Monthly Processing Volume | Card-Present (Tapped, Dipped, Or Swiped) Rate | Card-Not-Present (Online Or Keyed-In) Rate |
| --- | --- | --- |
| Less than $14,999.99 | 2.60% + $0.15 per transaction | 3.40% + $0.15 per transaction |
| $15,000-$39,999.99 | 2.40% + $0.15 per transaction | 3.20% + $0.15 per transaction |
| More than $40,000 | 2.20% + $0.15 per transaction | 3.10% + $0.15 per transaction |
For B2B transactions, the following rates apply:
| Monthly Processing Volume | Card-Present (Tapped, Dipped, Or Swiped) Rate | Card-Not-Present (Online Or Keyed-In) Rate |
| --- | --- | --- |
| Less than $14,999.99 | 2.60% + $0.20 per transaction | 3.99% + $0.20 per transaction |
| $15,000-$39,999.99 | 2.50% + $0.20 per transaction | 3.75% + $0.20 per transaction |
| More than $40,000 | 2.40% + $0.20 per transaction | 3.50% + $0.20 per transaction |
For high-volume merchants, WFMS also offers customized pricing quotes that may or may not include the option to use interchange-plus pricing. However, complaints from merchants suggest that many business owners are simply offered a more expensive tiered pricing rate plan. Unfortunately, the company no longer discloses a minimum monthly processing volume requirement to obtain customized pricing.
As with any other merchant account provider, you will also have to pay a number of recurring monthly and annual fees, as well as incidental fees under some circumstances. WFMS currently discloses the following standard fees:
$9.95 monthly account fee (for in-person payments only)
$9.95 monthly account fee (for virtual terminal payments)
$24.95 monthly gateway fee (for online payments via Authorize.Net)
$14.95 monthly fee (for accepting payments through a third-party shopping cart, payment gateway, or POS software)
You can expect that your contract will also include a number of monthly, annual, and incidental fees as well as those listed above. PCI compliance fees are a definite possibility, although these fees' actual costs will depend on the pricing package you sign up for. We strongly recommend that you read your entire contract very carefully before you sign up, so you won't be surprised by any of these "hidden" fees later on.
If you're going to pursue a customized pricing option, be prepared to negotiate for the best terms and rates you can get. Don't simply accept the first quote that's offered to you! (Need help negotiating? Download our guide to how credit card processing works to learn how to go about it.)
Sales & Advertising Transparency
Although it uses an in-house sales team to market and set up accounts, WFMS doesn't fare well overall in this area. Here are some of the things you need to know:
Limited Information On Website: Other than the standard flat-rate pricing information for small businesses, the WFMS website contains very little information to help you make an informed decision about the company. We recommend cross-referencing the Clover website if you're interested in any of those products for more product details.
Poor Interactions With Sales Team: As evidenced by complaints from merchants and the recent lawsuit against WFMS, the company's sales agents frequently fail to disclose important contract terms when selling accounts. Merchants are often not advised that their contract includes a long-term commitment and an early termination fee. Never rely on any verbal assurances from a sales agent, and thoroughly review all contract documents before signing them.
No Social Media Presence: Because it's a division within a much larger organization, WFMS has no social media presence of its own. Information on merchant services is occasionally posted on main Wells Fargo Bank social media accounts (Facebook, Twitter, LinkedIn, and YouTube), but it's incredibly difficult to find.
Contract Length & Early Termination Fee
Like most providers, WFMS doesn't advertise its contract terms on its website. These terms generally depend on the type of pricing plan you're on:
Standard (Flat-Rate) Pricing: Low-volume businesses on a flat-rate pricing plan will generally have month-to-month billing with no long-term contract or early termination fee (ETF). This isn't always guaranteed, however, so be sure to confirm these provisions during the sales process.
Custom (Tiered Or Interchange-Plus) Pricing: High-volume businesses on a customized rate plan will usually be set up with a standard three-year contract that includes a $500 ETF. You may be able to obtain a waiver of these provisions, however, so be sure to ask for one before signing your contract.
WFMS offers its terminals and POS systems for direct purchase, with prices disclosed on its website. However, your sales agent may still try to offer your equipment through a leasing contract, which we strongly urge you to avoid at all costs. Leasing agreements are non-cancellable, and the sum of the monthly lease payments will vastly exceed the value of the equipment over the full length of the lease.
Customer Service & Technical Support
Wells Fargo Merchant Services offers the following customer service and support options:
24/7 telephone support
Secure email
Live chat (note that this feature is mainly geared toward banking customers)
Unfortunately, the quality of that support is frequently criticized as being poor or not available. While WFMS will assign you a dedicated relationship manager when setting up your account, you may or may not be able to reach that person when you need them.
Another missing feature is the lack of a knowledgebase or self-help guide on the WFMS website. Educational resources are limited to a basic FAQ and a handful of product guides. For Clover products, we recommend referring to the Clover website for more detailed information.
Wells Fargo Merchant Services Reviews, Complaints & Common Problems
Negative Reviews & Complaints
Wells Fargo Bank has, unfortunately, been in the news a lot over the last few years for a series of "bogus account" scandals and other improprieties that have cost the company hundreds of millions of dollars to settle. While most of these incidents have affected other divisions of the bank, a 20217 class-action lawsuit filed against WFMS claimed that it had engaged in deceptive sales practices by failing to plainly disclose the three-year term agreement, early termination fees, and other monthly fees. WFMS settled this lawsuit in July 2021 for $40 million.
Wells Fargo Merchant Services doesn't have a separate profile with the BBB, but you can find some information about it under the main Wells Fargo bank profile. Wells Fargo is not accredited by the BBB, having lost its accreditation in 2016 in the wake of the phantom account scandal. It currently has an F rating by the BBB. Wells Fargo Bank has received 4,428 complaints within the past three years, out of which 2,021 were filed within the past 12 months. However, most of these complaints are not specifically about the Merchant Services division.
Unfortunately, there is plenty of information available about the ever-growing list of lawsuits and government actions against Wells Fargo for various transgressions. The latest such action is a Cease-and-Desist order – together with a $250 million fine – levied by The Office of the Comptroller of Currency (OCC) for fraudulent business practices in the Wells Fargo Home Mortgage division. While most of these actions apply to other divisions of the Wells Fargo banking empire, WFMS has recently settled two class-action lawsuits alleging misleading sales practices and excessive charges.
User reviews left on sites such as Trustpilot, the BBB, and other third-party review sites reveal several common issues to look out for, including:
Undisclosed Fees: Merchants often complain that they were not told of all the fees that would apply to them before signing up for the service. In particular, merchants mentioned monthly fees and early termination fees (ETFs). While many merchants who sign up with WFMS now won't have to worry about an ETF, merchants who signed up in prior years are still dealing with this issue.
Poor Customer Service: We found many complaints alleging poor or even nonexistent customer service. Unfortunately, this is a very common trend among larger payment processors.
Expensive Terminal Leases: Merchants have complained about not being aware that they were signing up for a three or four-year terminal lease. The whole "not being aware" part comes down to two factors: sales agents not disclosing this information on their own, and merchants simply not doing the math to figure out how much the leased equipment will cost in total over the full length of the lease.
Withholding Funds & Account Terminations: This can happen for several reasons. Chargebacks and suspicious charges can easily raise a red flag that will either get you suspended or shut down. Both Fiserv and Wells Fargo have been known to be a bit trigger-happy when it comes to holding funds or terminating accounts. You're going to want to learn how to avoid holds and minimize chargebacks if you plan on signing up with WFMS (or any other provider, for that matter).
Enhanced Billback: Wells Fargo and Fiserv are also known for using a billing technique called enhanced billback, a confusing billing method that makes it even more difficult for you to understand your monthly statements and track your month-to-month processing costs.
Positive Reviews & Testimonials
Wells Fargo Merchant Services previously included a few customer testimonials on its site, but appears to have removed them. While vendor-provided testimonials are always pretty one-sided, the fact that merchants are willing to go on record and put in a good word for a company is pretty compelling. You won't find this with WFMS, although there may be some unsolicited praise for the company buried within Wells Fargo's social media accounts.
If you've had a positive experience with WFMS, please tell us about it in the Comments section below.
Final Verdict On Merchant Services From Wells Fargo
Even if you already have a bank account with Wells Fargo, we cannot recommend Wells Fargo Merchant Services. With the vast resources of Wells Fargo Bank behind it, there's no reason why WFMS can't offer a more complete range of products and services, more competitive terms and costs, and top-notch customer service to back them up.
But it doesn't. Instead, it offers a surprisingly limited array of products and services with customer support that's mediocre at best. It should be abundantly clear by now that relying on brand name recognition is no longer an advantage due to the continuing controversies swirling around Wells Fargo. For all of these reasons, WFMS only scores 3 out of 5 stars.
If you're determined to sign up with a big, stable bank as your payment processor, try out Chase Payment Solutions (formerly Chase Merchant Services). It has solid features and a reputation for fairness. Otherwise, check out our roundup of the best providers for small businesses to see the best-rated merchant services providers in the industry. If we've convinced you to look elsewhere for merchant services, but you still want to tap into the power of the Clover line of products and services, check out these articles to find out more about your options:
---
Our Top Pick To Save On Payment Processing 💰
PaymentCloud


---
PaymentCloud has an excellent track record for service quality, support, and fair pricing. Learn more from PaymentCloud.
Our Top Pick To Save On Payment Processing 💰
PaymentCloud


---
PaymentCloud has an excellent track record for service quality, support, and fair pricing. Learn more from PaymentCloud.
To learn more about how we score our reviews, see our
Credit Card Processor Rating Criteria
.