The Ins & Outs Of Invoicing Software: Is It Time To Modernize Your Billing System?
Expert Analyst & Reviewer

UPDATED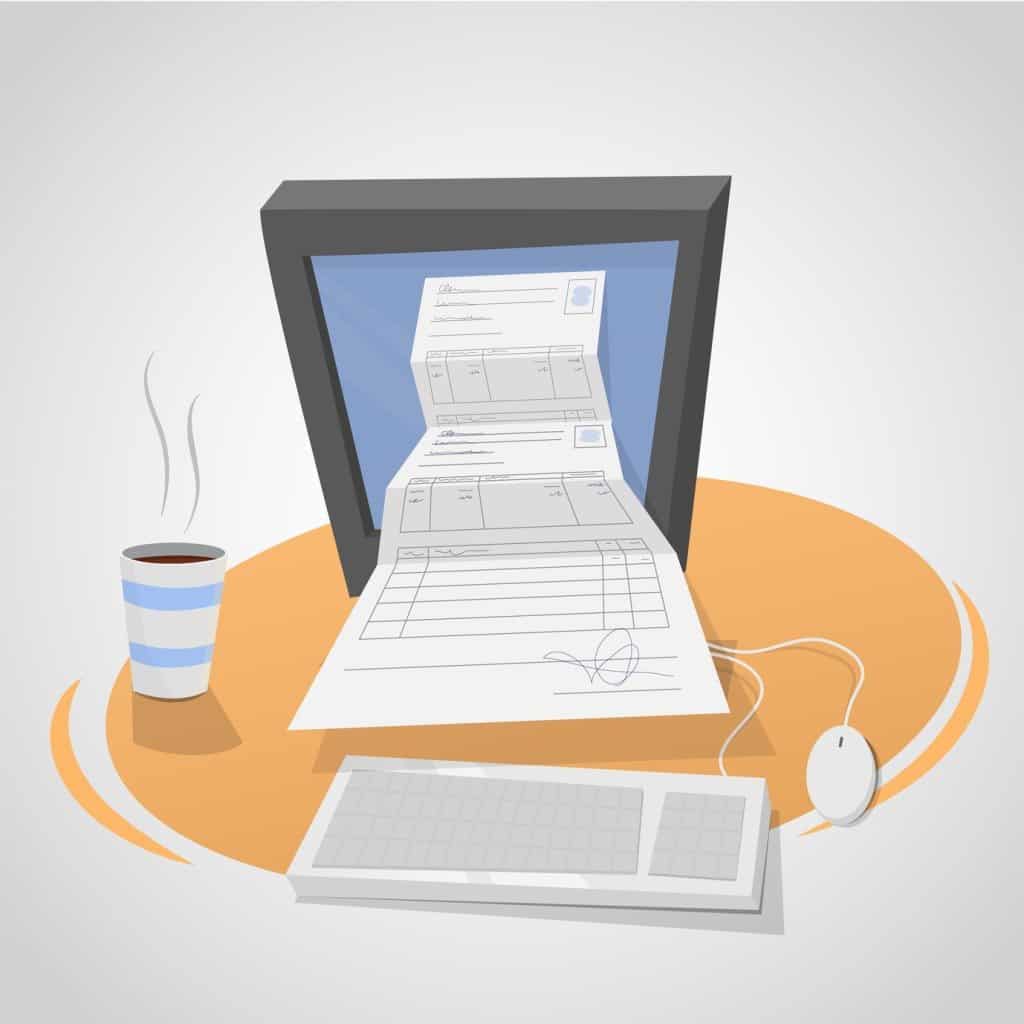 If you're in charge of bookkeeping or billing for any type of organization, you know the importance of being organized and accurate. You've got to stay on top of who owes what or you'll never get paid (duh).
Some people might find the wealth of available software choices confusing, though. These days, there are not only a bewildering number of accounting programs to choose from, but also dedicated invoicing software solutions, specifically built to handle all aspects of invoicing. If you, too, are overwhelmed by the sheer number of electronic invoicing options available, you will be happy to learn that for many small businesses, a (free!) web-based invoicing program might be all you need.
Whether you send out invoices in the mail, electronically, or both, cloud-based invoicing software is a way to simplify your invoicing processes, helping you do things like track payments, calculate fees, send more professional-looking invoices, and give your clients online payment options.
I put together this article to help anyone considering making the switch to online invoicing software from traditional invoicing methods find out why it's worth it. You'll also learn how cloud-based invoicing software can help you meet your goals and save you money, which you can then spend on more fun online services, like HBO NOW and Amazon Prime (or just reinvest it into your business; whatever you think is the smarter choice. I'll defer to your judgement in this case).
Who Needs Invoicing Software?
Just about anyone can benefit from switching from pen-and-paper or Word-and-Excel invoicing to dedicated software designed for the purpose. If you're considering making the transition, your first decision will be whether to look at invoicing software or accounting software.
Most accounting software includes at least basic invoicing capability. If you can find accounting software in your price range that meets your invoicing needs, there's no reason you need stand-alone invoicing software as well. But you might want advanced invoicing features most accounting programs don't offer (such as auto-billing). Or you might be on a tight budget – and invoicing software is often a little cheaper than accounting software.
Of course, even better than cheap is free, and there are some excellent free invoicing software options out there. These are particularly good for freelancers, sole proprietors, and micro-businesses.

The History of Invoicing Software
In researching this subject, I discovered that electronic invoicing dates all the way back to the mid-1960s! While the hippies were exploring the limits of their consciousness in San Francisco and Woodstock, businesses were having their own little revolution, envisioning a "paperless office" and electronic file transfers. (Ok, so maybe that's being a little too dramatic, but it is kinda interesting to me that people were thinking about "going paperless" long before the computer age.)
Anyway, as a result of '60s businessmen's non-psychedelic revolution (well, probably non-psychedelic; you never know), the first Electronic Data Interchange (EDI) systems were established as a way to exchange transactional data, such as invoices and purchase orders, with clients and vendors. These types of systems were used all the way up until the 1990s, when came email and QuickBooks.
Backing up a little bit, you might be surprised to learn that the very first accounting software was actually Peachtree, not QuickBooks. Peachtree (now Sage 50) was developed for the first desktop PCs way back in 1977, but after QuickBooks came out in 1992, QB became the de facto software small businesses used for accounting needs like invoicing.
So, e-accounting and e-invoicing solutions have been around for more than half a century. Far out. But even so, a lot of small, mom-and-pop businesses and private contractors have to this day avoided using any kind of sophisticated invoicing software just because, well, they haven't really needed to. Sure, you use email, and you might use MS Word or Excel, but you like to keep things pretty simple.
Today, another sort of another electronic revolution is underway (again, I'm probably being overdramatic, but hey, you have to find some way to make invoicing software interesting). I'm talking about cloud-based software. From invoicing to web design, virtually all of the popular software businesses commonly use has moved, or is in the processing of moving, to the cloud.
Cloud computing offers a lot of advantages over traditional invoicing methods, and it makes going high-tech with your old-school paper and snail-mail invoicing system really easy and more worthwhile than ever.
What Is Cloud Computing?
The main two types of software available on the market today include software that is installed on a hard drive or server (on-premise software) and software that's available online or "in the cloud." "In the cloud" means that data is stored on remote servers that can be accessed from any computer or other device you get online with — your smartphone, your tablet or netbook, etc.
Rather than going into exactly how all this works, all you really need to know for the purposes of this article is that your data — for example, your customers' payment information — is stored online, which means you access it using the internet. The data is encrypted, which protects it from hackers, and since it isn't stored on your computer, you won't lose it if your computer dies.
Compared to proprietary (installed) software, for which you usually pay a one-time fee, cloud-based software works more like a service. Users of cloud-based software services are typically charged on a recurring monthly (or yearly, or whatever) basis.
Benefits of Invoicing Software vs. Traditional Invoicing Methods
Okay, so remember earlier when I said cloud-based invoicing software is both easy and worthwhile? Here are some examples of what that means, specifically, in terms of the benefits it offers over doing everything by hand (or using a spreadsheet program like Excel, which isn't designed for invoicing).
Get paid faster — The sooner you send your invoices, the sooner you are likely to get paid. With smart invoicing software, you can schedule invoices to be sent out ASAP, which means faster, more reliable income for you. Additionally, most invoicing software allows you to collect online payments via a service like PayPal or Stripe, which is way faster than waiting around for a check (and also more convenient for your clients and vendors).
Be more organized — Invoicing software leaves little room for human error, which means fewer missed payments or late payments will fall through the cracks. Using smart software, you won't have to remember to do important billing tasks because they will be executed automatically.
Look more professional — Invoicing software typically includes professional-looking invoice templates, which you can customize with your business name and logo.
Collect automatic payments — If you offer any type of subscription or membership-based service, you can use invoicing software to collect automatic payments every month (or every three months, every year, etc.).
Collect useful sales information — Most invoicing software has reporting capabilities which let you track payments, projected income, client history, and the like. Some also include basic expense tracking. You can then analyze these reports to make important business decisions.
More accurate billing statements — Again, with less room for human error, you get more accurate billing statements so that you don't anger your customers by overcharging them, or miss out on revenue by undercharging. Some software will even automatically calculate taxes and late fees.
Save resources — Handling all your billing by hand takes a lot of time, and we all know that time is money. Plus going paperless will also save a lot of trees and the cost to buy those dead trees. According to this 2013 TechRadar article, e-invoicing, that is, emailing clients invoices instead of mailing them printed bills, is approximately 10 times cheaper than paper invoicing.
Send invoices from anywhere — Cloud-based invoicing software can be accessed from anywhere with an internet connection. This means you can easily invoice customers or access your business's billing information wherever you are in the world, and even from your phone if you need to.
Audit protection — Using invoicing software creates a clear record of sales figures and other cash-flow information. This information will prove useful when preparing your taxes and will be necessary to cover your A-S-S if you ever get audited by the I-R-S. (One caveat, though: Good invoicing practices are a start. But you should really consider double-entry accounting to keep your ducks in a row–especially now that most cloud-based accounting programs make it super easy.)

Better security — Payment information that is written down on paper or saved in Excel sheets or the like is vulnerable to theft and destruction in the event of a natural or technical disaster. Cloud-based software stores such sensitive information in an encrypted format on remote servers. This reduces your liability and makes it so you won't lose all your important data if your server gets hacked or destroyed in a flood, alien invasion, etc.
Invoicing Software Features
Invoice software typically comes packed with useful features, from customizable invoice templates and automatic sales tax calculation to recurring invoices and automatic payment reminders. Using invoicing software doesn't have to mean going completely paperless, either — some invoicing software systems include "snail mail" services as well.
Of course, not every invoicing solution includes every possible feature, but here are some common features of invoicing software.
Online payment options

Customizable templates

Estimates/quotes

Recurring invoices

Automatic payment reminders

Online client portal

Ability to attach files to invoices

Automatic receipts

Basic stock list and other inventory features

Financial reports

Automated late fees

Customer statements

Offer percentage discounts

Auto-billing

Multi-lingual capabilities

Inventory tracking

Snail mail services (send out invoices in the mail)

Multi-currency support

Time tracking

Expense tracking

Field for S&H or P&P

Sales tax and VAT calculation

Mobile apps

API for developers to integrate the software with their existing systems


Basic bookkeeping features
If you're currently in the market for invoicing software, it's a good idea to take a look at this list and decide which features you need, which are "nice-to-haves," and which you can just as well do without.
Main Types of Small Business Invoice Software
While we're mostly focusing on cloud-based invoicing software in this article, there are also some locally installed options. You can also choose from free and paid invoicing software, as well as accounting software with invoicing features.
Cloud-based — As mentioned, a lot of modern invoicing software is cloud-based. Free or pay-as-you-go cloud software gives you flexibility and scalability and typically requires minimal, if any, commitment. It also provides secure data storage and backups.
Locally installed — There are also some invoicing programs you can download to your computer, such as Invoice Expert and ExpressInvoice. Locally installed programs can be cheaper in the long run (a one-time cost rather than a subscription). However, they lack mobility and other useful online features.
Accounting software (with invoicing features) — Quickbooks Online, Xero, FreeAgent, and Zoho Books are all examples of cloud-based accounting software with invoicing features. (FreeAgent and Zoho Books have particularly nice invoicing features, better than what you'll find in some dedicated invoicing software.) Another option is locally installed accounting software with invoicing features, such as Quickbooks and Sage 50.
Free — You may be surprised to learn that just about all of the major cloud-based invoicing software services have a free option–though for some programs, the limitations of the free version render it pretty much useless. (FreshBooks's free version, for instance, allows you to manage only one client.) Still, there are some very good free options out there which allow for unlimited clients. You may not get as many features or as much customer support as with paid plans, but for some small businesses or freelancers, a free plan might be all you need. Choosing a free program will typically save you between $100 and $500 per year.
Paid — With paid plans, you usually get more features, more users, and better customer support. You also have the option to remove any software provider's branding and/or domain on the invoices you send out, replacing it with your own company information.
For more information on the differences between free and paid cloud-based invoicing software, check out Merchant Maverick's Katherine Miller's article on the subject. How to Choose Invoicing Software also has some useful info on the differences between free and paid invoicing software, and cloud-based vs. locally installed invoicing software.
The Best Small Business Invoicing Software
Starting to get a good idea of what invoicing software can do for you, and which invoicing features you might want? I hope so, or else why am I spending my Saturday writing this? Great! Keeping that idea in mind, take a moment to read about some the highest-rated (rated 4 stars or higher by Merchant Maverick) invoicing software systems out there so you can determine which of these programs will best fit your specific needs and budget.
The following invoicing software programs are rated 4-5 stars on Merchant Maverick. These are all web-based solutions with both a free and a paid option.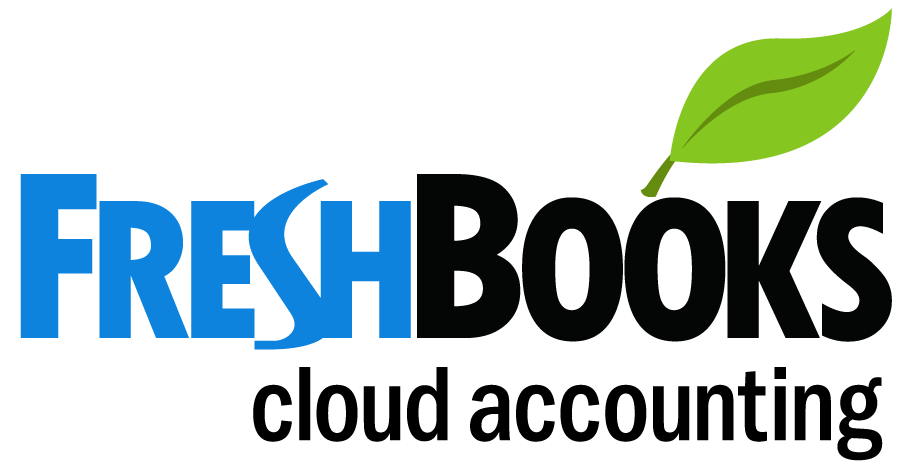 FreshBooks (see our review) is very good cloud-based invoicing solution with some basic bookkeeping features. (Contrary to its advertising, however, it is not full accounting software.) It's one of the better invoicing solutions on the market at present, and it integrates with a vast variety of software. It has excellent customer support and is very easy to use. FreshBooks is tailored to independent contractors and small, service-based businesses.
Best features:
More integrations than any other software

Recurring invoices

Auto-billing

Automatic payment reminders

Client statements

Customizable automatic thank you notes

Discounts and late fees

Partial payments

Online payment option through PayPal

iPhone/Android apps
Pricing:
You can use FreshBooks free indefinitely to manage a single client. Depending on how many users and clients you have, paid plans range from $19.95/month to $39.95/month.

Invoicera (see our review) is another excellent, easy-to-use cloud-based invoicing software solution with great features, though the customer service could stand improvement. It is one of the pricier options, but it offers more features than most invoicing software and includes auto-billing. In fact, if you want every single invoicing feature available in stand-alone software, your choice is almost definitely Invoicera.
Best features:
Auto-billing

Inventory tracking

Project budgeting

Client portal

21 payment gateways

Invoice customization options

Smooth navigation

API

Time tracking

Estimate tool to handle quotes

Multi-currency
Pricing:
Free plan includes unlimited invoicing for three clients and one user. Paid plans range from $19.95/month to $99.95/month.
Zoho Invoice is an attractive cloud-based invoicing option for many businesses, as it offers a slew of features at a very reasonable price. You can use it on its own or in conjunction with other Zoho products. For a full look, check out our Zoho Invoice Review.
Best features:
Recurring invoices

Online payments

Payment reminders

Intuitive interface

Multi-currency

API

Time tracking

Send invoices via snail-mail (for additional cost)

Reports

Import/export capabilities

Sales tax calculation
Pricing:
Free plan includes one user and 5 clients. Paid plans range from $15/month to $30/month.

Invoiceable is free for everyone to use with no limits — it doesn't even have a paid version. You can have as many clients and send as many invoices as you like. It's also the only free version that gives you the ability to create and send recurring invoices. For very small businesses and freelancers who have a relatively low invoice volume – especially if your current solution is typing up invoices in MS Word or Excel – Invoiceable is an option well worth considering.
Best features:
Recurring invoices

Email or PDF invoices

Discounts and partial payments

PayPal online payment option

Multi-currency

Client list

Ultra-simple and easy to use
Pricing:
There is no recurring monthly charge, but you can pay a one-time payment to remove the Invoiceable Branding (£49) or show your own domain on emailed invoices instead of Invoiceable's (£39).

Debitoor (see our review) is a basic cloud invoice software service that's easy to use and good at what it does. It has very decent customer support, even on free plans. Debitoor is tailored to independent contractors and small businesses.(Note for our North American readers: the program isn't yet available in the U.S. or Canada.)

Best features:
Estimates feature

Set default payment terms by client

Reports

Sales Tax/VAT

API

Bank reconciliation
Pricing:
Debitoor offers three price tiers: Free, Premium (€5/month) and Premium Plus (€10/month).
Compare the top 5 cloud-based invoicing software solutions at-a-glance.
Final Thoughts:
When it comes to the modern software small businesses use, it's really a buyer's market. With cloud-based software, automating your invoicing duties no longer requires you to invest in a pricey QuickBooks software suite. Heck, you barely even need to have a computer; these days, you can run your entire business from your iPad if you want.
Lightweight cloud-based invoicing software allows you to pay for only the features you need, all of which might be offered for free. Such invoicing software is usually simple to learn and use, and certainly easier and less time-consuming than doing everything by hand. And for traditionalists — you don't necessarily have to miss out on snail-mail features, either.
To get you started on the path to an easier, more organized invoicing system for your business, browse some of our invoicing software reviews or feel free to contact us with any questions you might have about invoicing software.