A Basic Guide To Self-Service POS Systems
Expert Analyst & Reviewer

UPDATED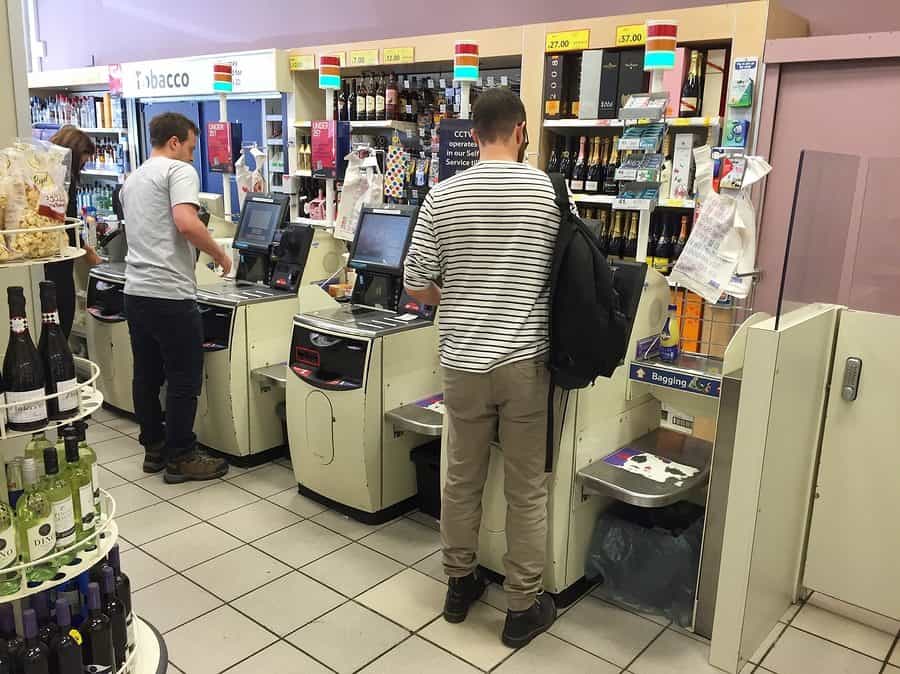 I know not everyone feels this way, but I love self-checkout terminals. Rather than having to make small-talk with the cashier, I can just pay for my stuff and be on my merry way. I especially appreciate the self-service point-of-sale when I'm shopping with my three-year-old – who LOVES to make small talk with cashiers. So needless to say, I'm pleased to see that the trend of self-service is taking over not only retail checkout terminals, but also food service, hospitality, and even healthcare.
With an automated point-of-sale system that lets customers check out on their own, companies save on labor costs, and customer wait times are reduced as well. Plus, antisocial people like me like self-service POS because we don't have to talk to any actual human. The rise of increasingly cheaper and more powerful tablet POS technology has perpetuated the trend of self-checkout systems in retail stores like grocery stores, big box retailers, and even some small mom-and-pops. Restaurants, salons, hotels, and doctors' offices are also embracing self-service technology.
Read on to learn more about the self-service POS trend in different industries, and find out which POS companies have a self-checkout mode.
Self-Service in Retail
Many retailers are embracing this POS trend; Walmart, Target, CVS, and many other retail chains now offer self-checkout options. So far, very few stores are completely self-service, but a growing number of retailers have at least one checkout lane where you can scan your items and pay for your purchases without the help of a store employee.
In addition to saving on labor costs, a faster line (and the resulting happier customer) are more benefits of self-service POS – at least, in theory. We've probably all had the experience where something goes wrong in self-checkout and we have to wait around forever for an employee to come fix the issue. But as self-service technology continues to evolve, hopefully such checkout glitches will become less commonplace.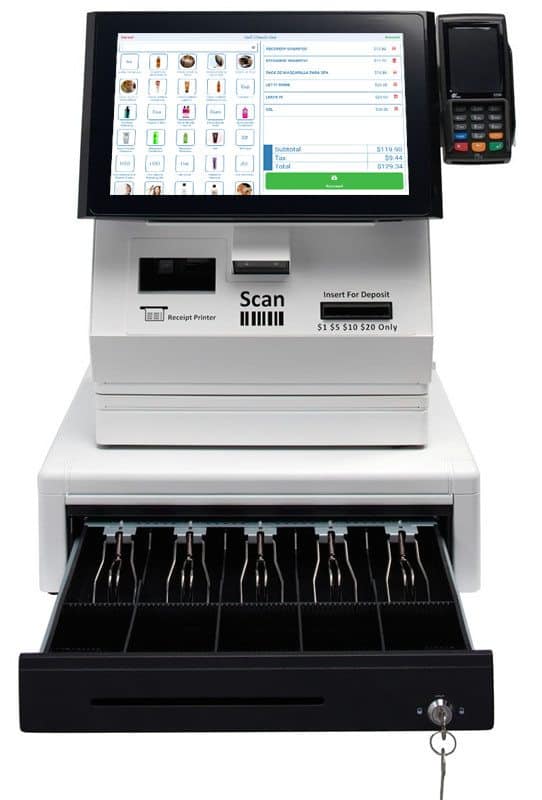 iConnect (see our review), pictured above, is an example of a point-of-sale company embracing the self-service kiosk. This innovative iPad POS system offers a "kiosk" self-checkout mode capable of deployment on an enterprise level. Small and medium retailers can also use iConnect, as this is a relatively affordable and scalable POS. In addition to retail environments like clothing stores, boutiques, and gift shops, iConnect can also be used at salons, rental stores, and small cafes/eateries.
Self-Service in Food Service
In the restaurant industry (particularly quickserve), proponents of self-checkout say the technology can improve order accuracy and even increase customer spend. A 2004 study found that McDonald's customers who paid for their meal using self-checkout were more likely to "supersize" their order, spending 30 percent more on average. Intelligent POS software can even be programmed to upsell.
In addition to fast food like Wendy's and McDonald's, some sit-down restaurant franchises like Chili's and Applebees also have self-service POS systems that let customers both order and pay from their table.
Revel Systems (see our review), pictured above, is a popular quickserve POS that offers a kiosk self-checkout mode. This iPad POS system can be used by single-location businesses, though it's scaleable to franchise-level businesses – Little Caesars and Cinnabon both use the Revel POS. (Other types of businesses, like retail stores, can also use Revel kiosk mode.)
Lightspeed Restaurant (see our review), another popular food-service POS, also has a self-order menu function (see video below) that lets restaurant patrons place their own order from an iPad. Note: this function is already available in the UK but it is "coming soon" to North America and Asia.
https://youtu.be/QzogDrmHefA
Self-Service in Other Industries
Healthcare and hospitality are examples of other industries getting in on the self-service POS trend.
For example, salons, hotels, dentist offices, and other industries that involve appointments are starting to use POS systems with self-check-in functionality. Self-check-in allows customers to check-in without assistance from a staff member.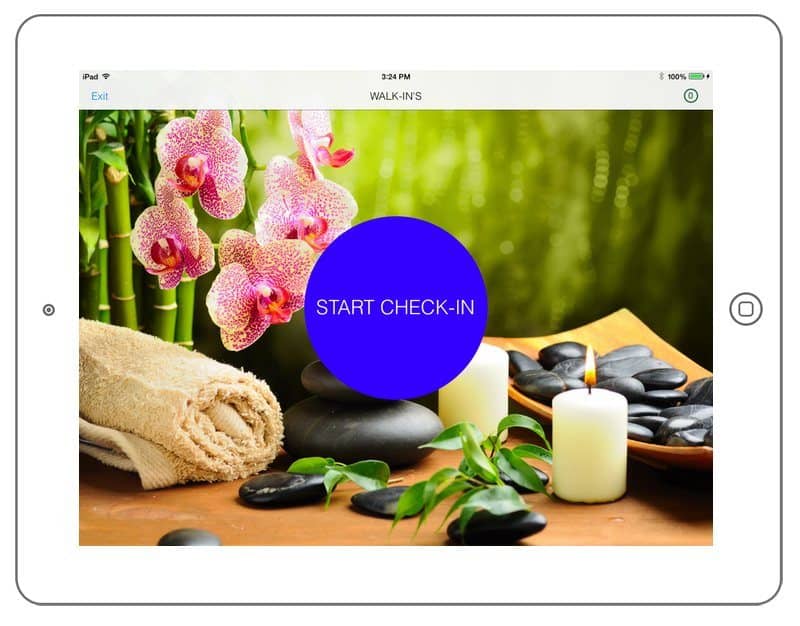 NCR (see our review), another big name in POS, offers a hotel check-in system that even dispenses room keys.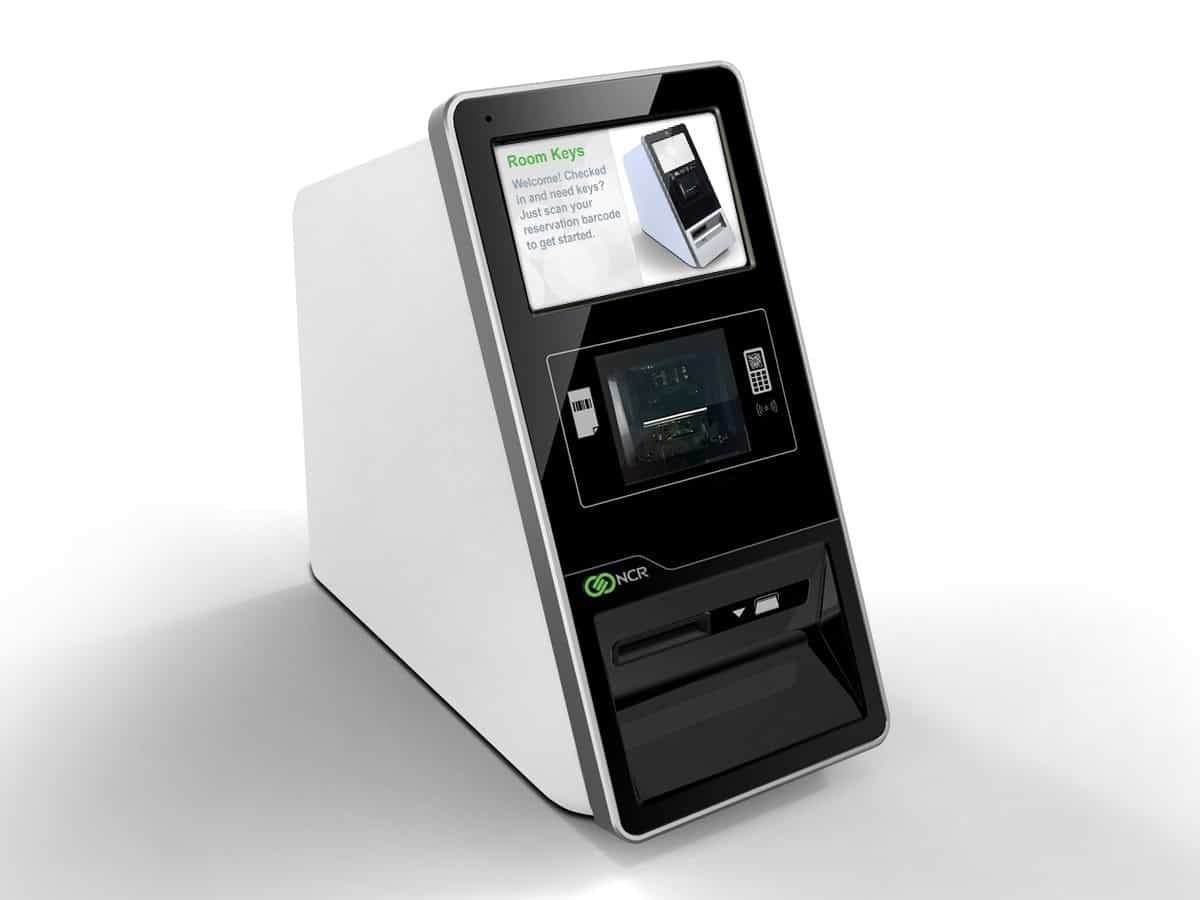 Self-service is a growing trend in healthcare as well. Becker's Health IT and CIO Review describes self-service kiosk usage in healthcare:
Patients arriving for appointments use the kiosk to check themselves in. The kiosk identifies the patient and presents demographic information, tells them if there is a co-pay, can accept credit card payments for the co-pay and enters all the information into the practice management system.
Patients seem to like self-check-in, too. According to Becker's, one medical group that implemented self-service kiosks saw patient satisfaction go up 96 percent.
Are There Any Downsides to Self-Service POS?
One potential downside of self-service in retail checkouts is theft. One recent study found a "relatively high" loss rate of 4% associated with self-checkouts.
Some people also worry that the technology will put many low-wage retail and food service employees—such as fast food and grocery store workers—out of a job. However, some firms say that the tech could actually result in better usage of workers; for example, Panera Bread says that with the implementation of self-service checkout, they've been able to put more employees to work in the kitchen. It's also possible that companies will allocate more labor to loss prevention in association with self-checkout.
Final Thoughts
As a merchant, you might be tempted to install a shiny new self-service POS terminal … or perhaps the thought of buying and setting up a whole new POS system is too daunting. But hey, there's nothing to be afraid of. Tablet-based cloud POS systems are leading the way with self-checkout tech; these systems are relatively inexpensive and have many other benefits as well. You can also put in a single self-service kiosk on a semi-experimental basis, without converting all of your checkouts to self-service. The customer demand is definitely there, so if it's at all possible to use a self-checkout (or check-in) at your business, you should totally do it!