9 POS Systems With Great Mobile Apps
Expert Analyst & Reviewer

UPDATED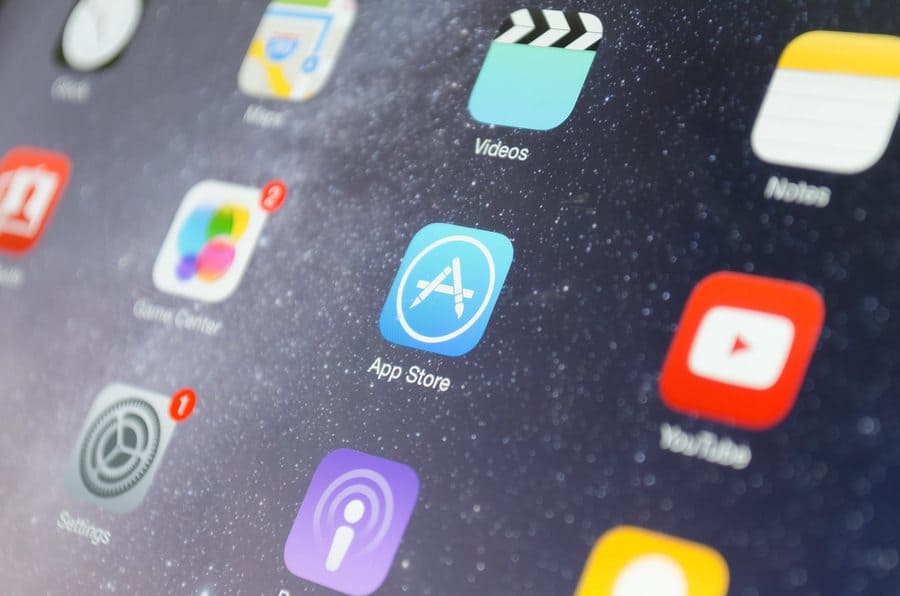 I'll be honest. Excluding trips to the grocery store, I'm always a bit surprised when I see a business with a clunky old POS. I just about cringe when I see one of the really old systems. And maybe that's because my job is reviewing mobile processing apps, but in 2018 there's really no reason you can't have a lightweight, flexible, mobile point of sale system. Even if you only ever plan to use it on a countertop, why pay for a clunky, expensive piece of hardware when you can get a system that will (usually) let you bring your own device and pick and choose what hardware you want?
Standalone mobile point of sale systems (such as iPad POS apps) are becoming increasingly popular, and many older systems are now offering mobile-friendly variants of their original systems. Plus, all-in-one systems that offer ecommerce features, as well as a mobile/countertop POS and back-office management, are on the rise, too.
Switching to a POS that's mobile-friendly gives you a lot of advantages — the ability to accept credit cards at pop-up events and to line-bust on busy days, for starters. It may also be cheaper to purchase all the hardware, especially if you already have an iPad handy.
But what constitutes a mobile POS app anyway? You'll certainly see the term used inconsistently across a lot of sites. For our purposes, you can count a POS app as mobile if it operates wirelessly (no Ethernet cables required) and stores its data in the cloud. The system must be available on a tablet or smartphone, not just a computer with an Internet connection.
We've taken a look at some of the best POS systems with mobile apps and assembled them into a list. These systems are down into three categories: General systems that work with most kinds of businesses, retail-specific systems, and restaurant-specific systems. With the exception of Square, which is really difficult to put into a single neat little box, all of these systems are full-fledged POS apps, not just free, pay-as-you-go mobile processors.
If you're interested in some more options, make sure you check out our iPad POS reviews. If you are looking for a very lightweight, free mobile POS, check out our mobile processing comparison chart.
Read on for our breakdown of the best POS systems that offer mobile apps!
Retail-Focused POS Systems
If you're specifically looking for powerful, retail-centric inventory management and reporting features, there's certainly no shortage of POS systems catering to this niche. Our picks for this category, Lightspeed Retail and Vend, make the cut for these reasons. And unlike some of the others, you won't find a lot of generalized features to work with a variety of businesses. However, you can use add-on services to extend the functionality and make these work for different business types.
Lightspeed Retail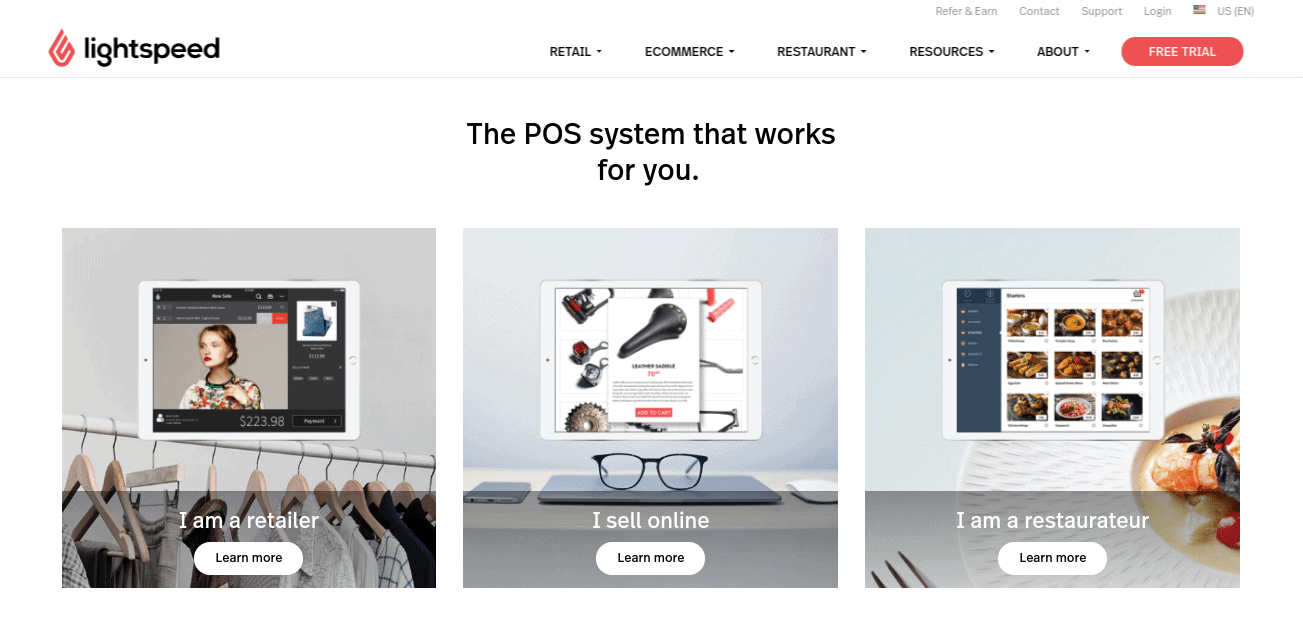 Lightspeed Retail (read our review) is technically only one in a suite of products by Lightspeed, which also includes offerings for restaurants and online businesses. And as the name suggests, it targets retail businesses (a restaurant-focused POS is also available, with different features and pricing). Lightspeed Retail runs on iOS devices exclusively. Lightspeed is definitely one of the more expensive POS options once you factor in the add-on services), but it's absolutely a case of "you get what you pay for" — which is a lot. There's also an option for an omnichannel (all-in-one) setup if you want to sell online and in person.
In addition to everything you'd expect to see in a standard point of sale system, you'll get advanced inventory and purchase order management features. Notably, Lightspeed includes catalogs for select vendors so that you can order directly from them within your POS. You can also put items on layaway and create work/repair orders and use employee management features to set costs on those work orders based on the number of labor hours. Lightspeed Retail also includes an advanced CRM module with a loyalty program and gift card capabilities. By default, merchants get access to basic reporting tools. For more advanced capabilities, you'll need to add advanced reporting to your service plan, which may be a bit disappointing for businesses that are not used to that particular business model.
Lightspeed's business model includes annual contracts, which might be a turn-off for some merchants. And one of the more common complaints about Lightspeed is indeed the feeling of being stuck with the service and not being able to get out of that contract. So make sure you're at least reasonably confident that Lightspeed is right for you. Also, as far as payment processors go, in the US Lightspeed only integrates with Vantiv and Cayan, giving you more limited options than some other entries on this list.
Your typical Lightspeed Retail package will start at $99/month (billed annually) for one register and five employees. You can add additional registers for $59/month, which also comes with an additional three employee. If you need more employee logins for your system you can add them at a cost of $9/employee/month.

Good for retail and service businesses
Available on iOS
Employee management includes billing hourly for work orders
Integrates with Vantiv and Cayan
Plans start at $99/month
Add-on costs for more registers and employee access
Shopify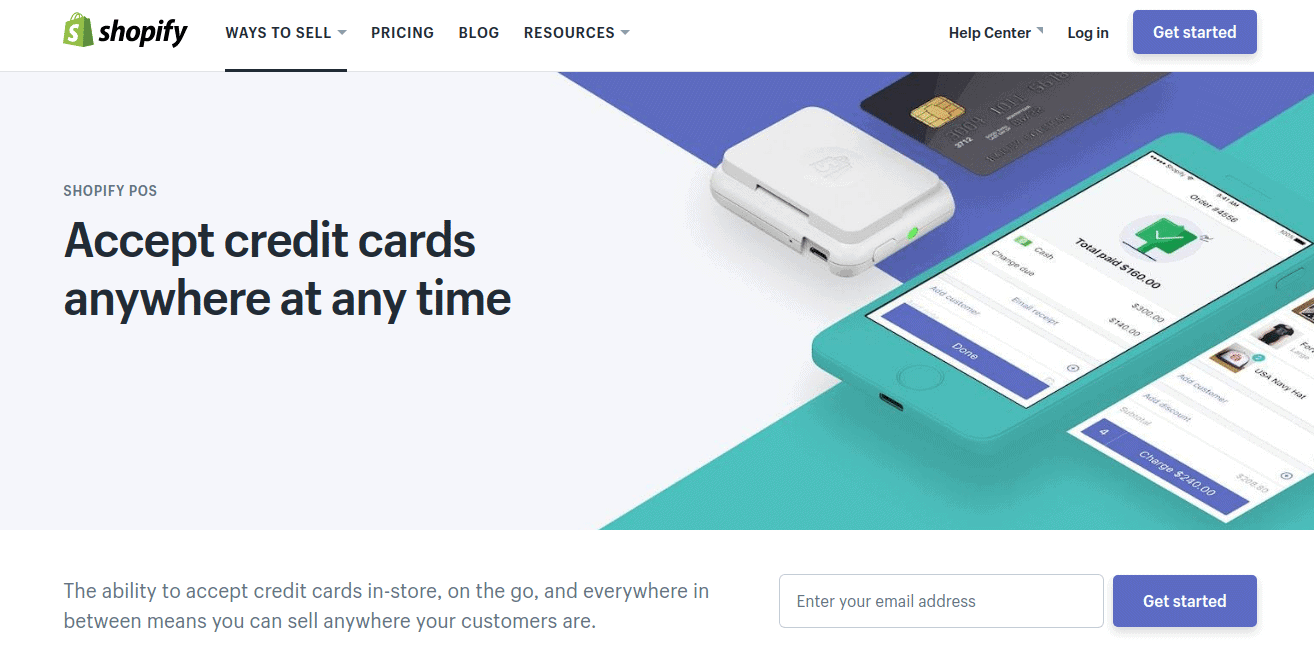 Shopify started as just an ecommerce provider, but now it's really an all-in-one provider. In addition to managing online sales and invoicing, Shopify offers its own mobile POS system (read our review). It works on both iOS and Android smartphones and tablets, though an iPad will give you the most features. Shopify's POS is primarily designed for retail businesses, though some features on the horizon (such as tipping) could make the app more accessible to other enterprises.
Shopify's POS is intuitive to use and has a surprising number of features for its price point (we'll get to that) — including inventory management, store credit and custom payment methods, partial payments (aka layaway), in-app invoicing, and a customer database. While it certainly won't rival more expensive POS systems, it's a great option if you want to affordably sell online, in stores, and even at pop-up events, trade shows, conventions, and in other mobile situations.
If you're only interested in a mobile point of sale, Shopify offers a $9/month Lite plan (read our review). In addition to a Facebook store, the Lite plan includes access to the POS app on your choice of devices. As I said previously, an iPad offers the greatest functionality. You also get the POS app at no extra charge with Shopify Basic and higher tiered plans (starting at $29/month). With the mid-tier plan ($79/month, you can implement gift cards.
However, there's a very important caveat: None of these plans include support for hardware integrations. No receipt printer, no cash drawer, no barcode scanner. If you want access to these features, plus more, you'll need to sign up for the Retail Package, which will run you $49/month. In addition to the hardware integrations, you also get staff PIN access, register shifts, gift cards (as long as you're on the mid-tier plan or higher) and gift receipts.
Shopify does offer its own integrated payments system, called Shopify Payments. It's a white-label Stripe service and it is the default option for Shopify merchants. You'll even get a free chip card reader (retail price $29) to use. With Shopify Payments, merchants on the Lite and Basic plans pay 2.7% per in-person transaction, 2.5% with the mid-tier plan, and 2.4% with the Advanced plan. However, Shopify is compatible with over 100 other processors. If you want to implement an alternative, you certainly can. If you go this route, you'll pay a flat transaction fee (from 0.5% to 2% depending on your plan) on top of any fees assessed by your payment processor.
Featured Shopify Products
| Mobile | POS | Online | Social Media |
| --- | --- | --- | --- |
| | | | |
| Mobile App + Free Card Reader | Point of Sale | Online Store | Social Media Selling |
| Get Started | Get Started | Get Started | Get Started |
| Low-cost POS for iOS and Android with free hardware | All-purpose POS integrated with all sales channels | Build a store or integrate with your current website | Sell on Facebook and other platforms |
| Starts at $9/month | Starts at $29/month | Starts at $29/month | Starts at $9/month |
| Free Trial | Free Trial | Free Trial | Free Trial |
Excellent choice for omni-channel businesses
Available on Android and iOS
Free chip card reader
Shopify Payments for default processor
Plans start at $9/month
Hardware integrations require $49/month Retail Package
Vend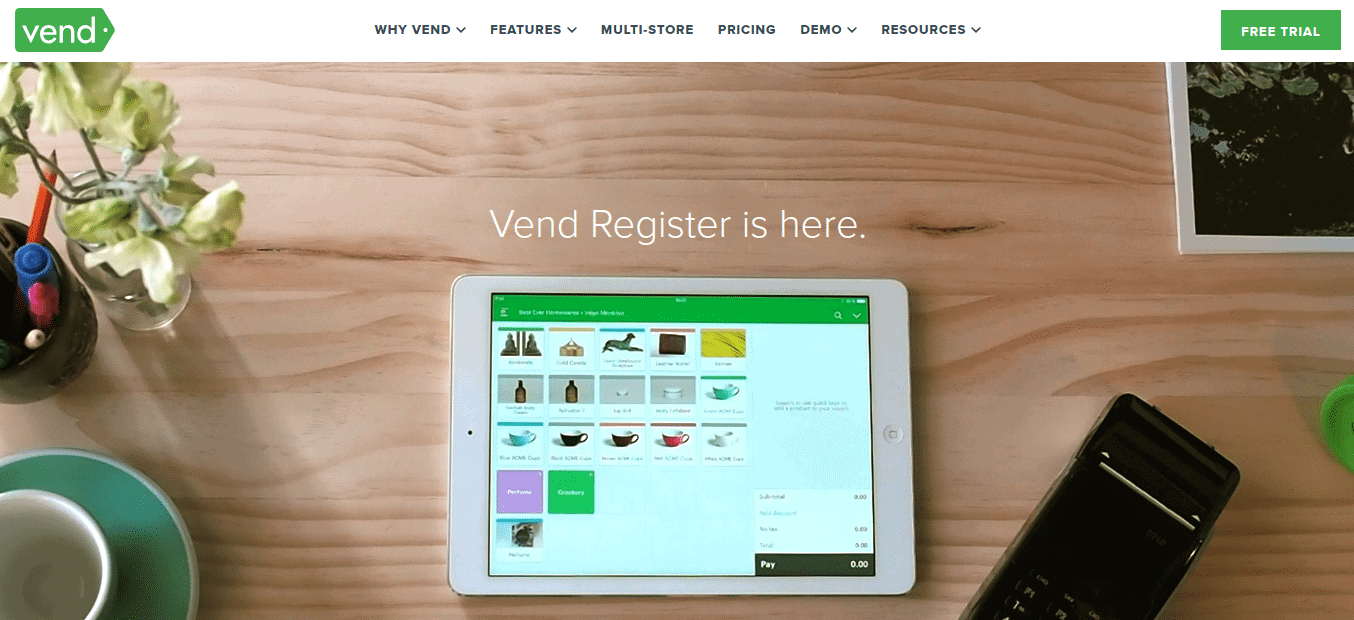 Vend (read our review) is a web-based POS system, which means first and foremost it can run on Mac and Windows devices. But it also has its own iPad app, called Vend Register, which allows you to take your POS pretty much anywhere.
Vend is heavily targeted at the retail sector, with your standard array of POS features (including on-account and layaway sales) and checkout capabilities (including store credit and saved tickets). Vend also offers advanced inventory management and a very powerful and customizable loyalty program that even allows you to override it at the item level, so you can promote particular products. Vend's standard reporting tools are quite powerful and let you sift through data using an assortment of filters and variables; with higher plan tiers you get even more advanced features.
A Vend subscription will start at $119/month, or $99/month if you choose an annual plan. That gets you one register for 1 location; if you need additional terminals that's another $59/month each ($49/month for annual plan). It's worth noting that you're capped at a monthly transaction volume of $20,000 with the entry-level plan, as well. However, Vend does offer a free plan for small businesses. You get limited customer support, only 10 active products, and 1,000 customers, but if you only sell a few items anyway, this could work for you. You can also get a nonprofit discount of 30% off your subscription.
Vend doesn't have its own payment processor built in. Instead, it integrates with Vantiv, Square, and PayPal. For iPad users, Vend favors its partnership with PayPal, processing at 2.7% per transaction. Businesses handling more than $10,000/month in card transactions through Vend and PayPal can also get exclusive volume discounts. With Square, your processing rate is 2.9% + $0.30 per transaction, meaning small-ticket merchants may not find it the most competitive option.
Powerful retail POS & inventory tools
Available on iPad
Choice of PayPal, Square, or Vantiv or credit card processing
Plans start at $119/month ($99/month billed annually)
Nonprofit discount available
Free plan available for very small merchants
General POS Systems
While you can choose from plenty of specialized POS systems, there's also no shortage of general POS systems that can work for retailers, service business, quick-serve and casual restaurants, bakeries, cafes, food trucks, and more. One advantage of these more generalized systems is they work well for businesses that don't neatly fit in one box or another — such as a restaurant that also sells merchandise.
Square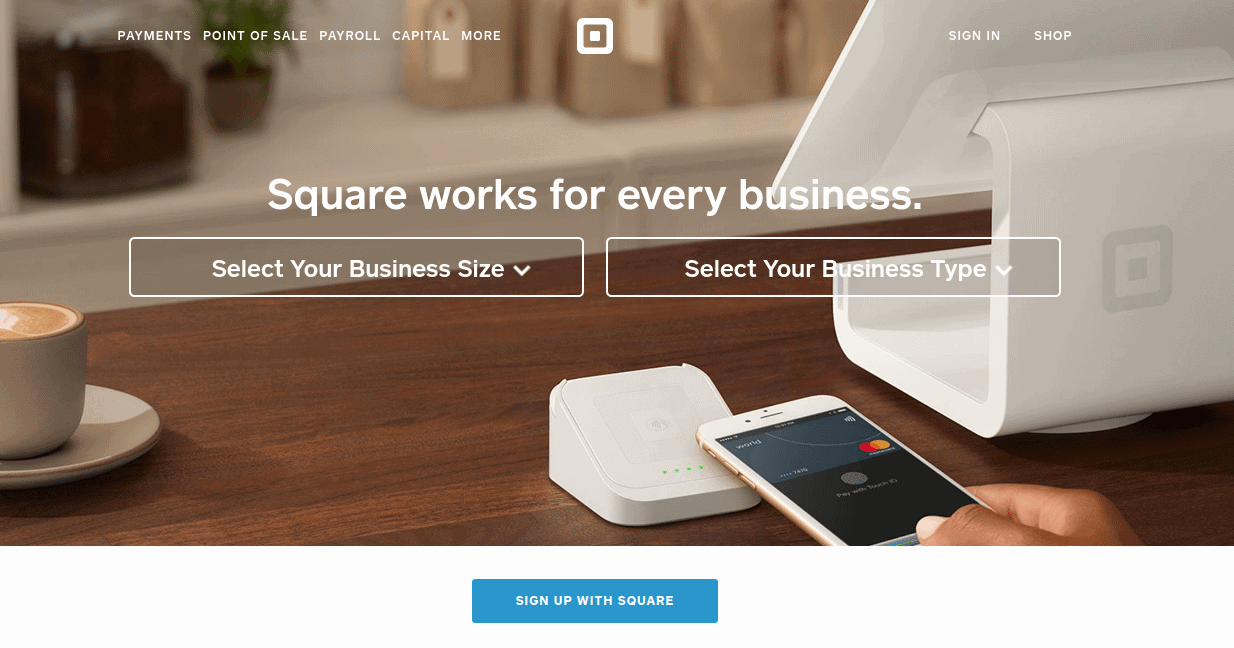 Square Point of Sale (read our review) is the only mobile app on this list that is completely free. Most free mPOS apps can't hold a candle to what a full-fledged POS app can do, but Square straddles the line between the two, and it does it quite well. In addition to a free online store and multiple ecommerce integrations, you get online invoicing and a free virtual terminal, plus ability to store cards on file. Combined with the POS app, that makes Square a great all-in-one provider.
Square POS is available on both iOS and Android. However, it's worth pointing out that Square's features aren't universally supported on any device. If you want to get the most features, you'll probably want to invest in an iPad. Square offers inventory management with item tracking and low-stock alerts, though otherwise you'll find Square more limited than other POS apps with a paid subscription. There's also a customer database and built-in reporting. However, Square's standard reporting is more limited than other paid options.
Best Overall Mobile POS

---

Highlights

No contract or monthly fee

Instant account setup

For iOS and Android mobile devices

2.75% per in-person card swipe

Retail POS: Free trial ($60/mo value)

Restaurant POS: Free trial ($60/mo value)

Square POS: Always free
Square Point of Sale has no monthly fee. However, you can add supplementary services such as employee management ($5/employee/month), payroll ($5/employee/month), a loyalty program ($25+/month), gift cards ($1-2 per card ordered), all of which could push the cost closer to a typical iPad POS.
If you want to use Square Point of Sale, you're also locked into using Square as your processor. Transactions process at 2.75% for tapped/dipped/swiped or 3.5% + $0.15 for keyed entry. Square is a third-party processor, so all merchants face a higher risk for account holds and terminations compared to a merchant account. (Check out our guide on how to prevent holds, freezes and account terminations.) Also, it's worth noting that Square offers financing on hardware orders greater than $49. While there is a markup, it's quite reasonable, especially compared to some of the predatory leases other providers offer.
Finally, while Square POS is free to use, Square does offer premium iPad-exclusive POS apps targeting retailers and restaurants. They're called, unsurprisingly, Square for Retail (read our review) and Square for Restaurants. In addition to a monthly subscription fee, they offer alternative pricing for credit card processing, as well. The Square Appointments app (read our review) is an iOS exclusive that allows for seamless booking and checkout for stylists, massage therapists, and similar sorts of businesses, while also supporting retail merchandising as well.
Featured Square Products
| Reader | eCommerce | Retail | Food Service |
| --- | --- | --- | --- |
| | | | |
| Free App & Reader | Square eCommerce | Square for Retail | Square for Restaurants |
| Get Started | Get Started | Get Started | Get Started |
| Free, general-purpose POS software and reader for iOS and Android | Easy integration with popular platforms plus API for customization | Specialized software for more complex retail stores | Specialized software for full-service restaurants |
| $0/month | $0/month | $0-60/month | $0-60/month |
| Always Free | Always Free | Free Trial | Free Trial |
Excellent choice for omnichannel businesses
Available on Android and iOS
Financing available for hardware orders $49 or more
Locked into using Square Payments
No monthly fee for POS app
Add-ons include employee management, payroll, loyalty and gift cards
ShopKeep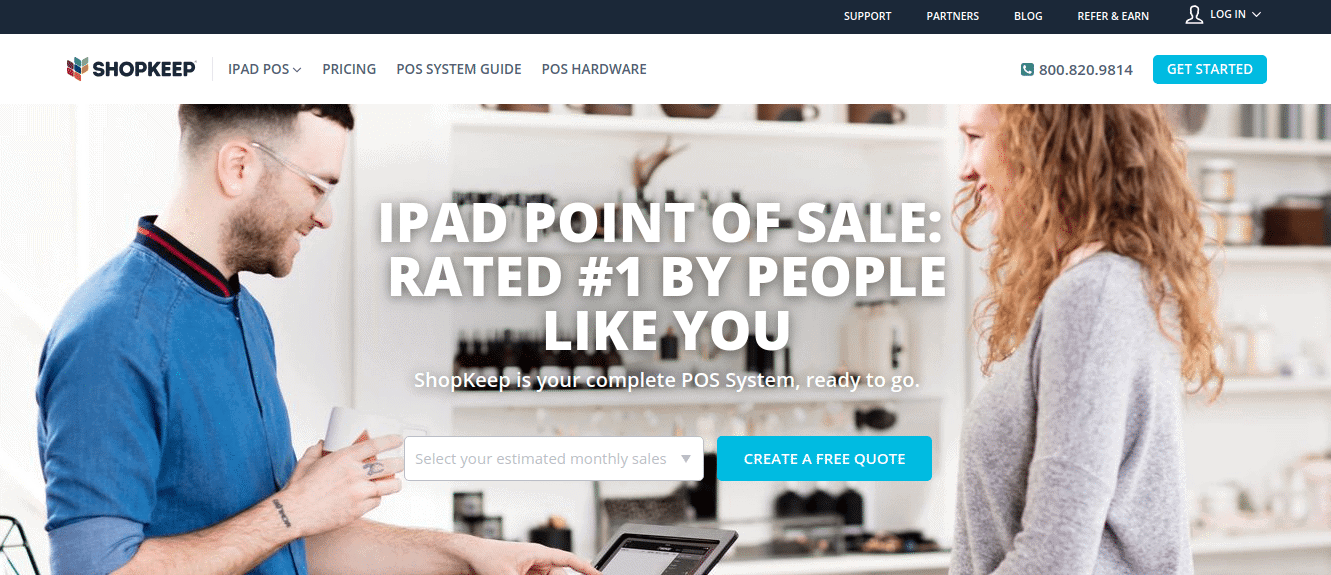 ShopKeep (read our review) is an exception to a lot of rules. You'd think, for starters, that with a name like ShopKeep, you'd be pretty retail focused. But the reality is this iPad POS app offers features for quick-serve business such as cafes as well as food trucks and bars, right alongside its retail capabilities. And generally speaking, any company that doesn't disclose pricing for its software or payment processing is an automatic red flag. But somehow ShopKeep has managed to avoid the pitfalls and make its way to the top ranks for POS systems despite these issues.
You'll see the same generalized POS features you'll find with just about any system, including gift card support. Employee management (including unlimited users) lets your staff clock in and out of their shifts in the app. ShopKeep's inventory tracking includes raw goods tracking, low-stock alerts, profitability reporting, and more. It's quite advanced for a suite of software targeted at small businesses, though ShopKeep doesn't pull certain features (such as raw ingredient tracking) off as well as other POS systems do.
Highlights

Powerful retail and restaurant tools
Available on iPad (Analytics app on iOS)
Multiple hardware options available
Pricing based on custom quotes
Loyalty program only as add-on

Excellent all-around POS: Get your custom quote
For restaurants, the app makes it easy to send orders to the kitchen and split and merge tickets as needed. Plus, the ShopKeep system automatically syncs and updates tickets on every register, giving a new meaning to the idea of mobile. For retail, the ability to bulk upload products via CSV spreadsheet will save time, as will the Bluetooth barcode scanners. ShopKeep doesn't have its own loyalty program, but it does integrate with AppCard to provide one.
While you won't find ShopKeep supported anywhere but on an iPad, business owners can supervise their business on any iOS device using ShopKeep Pocket. It's just a mobile app targeted at reporting, but much like the web dashboard for Square, ShopKeep pocket lets you keep an eye on the whole of your business, from inventory to performance at different locations.
ShopKeep has moved away from a flat monthly subscription fee with add-ons to custom quotes for every merchant. That means we can't tell you exactly how much ShopKeep will cost — but before the pricing format change, ShopKeep charged $69/month. Current data points to that being similar to the current pricepoint: ShopKeep's own website says that the POS can cost you as little as $2.50 per day (that's $75 per month). However, if you download the app from iTunes, you'll also see that ShopKeep offers a free plan for merchants who process less than $5,000/month. It's more limited than a full POS, but a great starter option, especially if you anticipate growing pretty quickly.
ShopKeep is offers its own integrated payment processing solution, ShopKeep Payments. The company doesn't disclose any information about its rates, except to make promises of the lowest rates (interchange-plus with a small markup). That makes ShopKeep's payment processing a very good solution. You won't over-pay for credit card payments while still getting a powerful POS system on a monthly subscription. However, you are welcome to choose your own payment processor if you prefer.
Powerful retail and restaurant tools
Available on iPad (Analytics app on iOS)
Multiple hardware options available
Favors ShopKeep Payments as card processor
Pricing based on custom quotes
Loyalty program only as add-on
Erply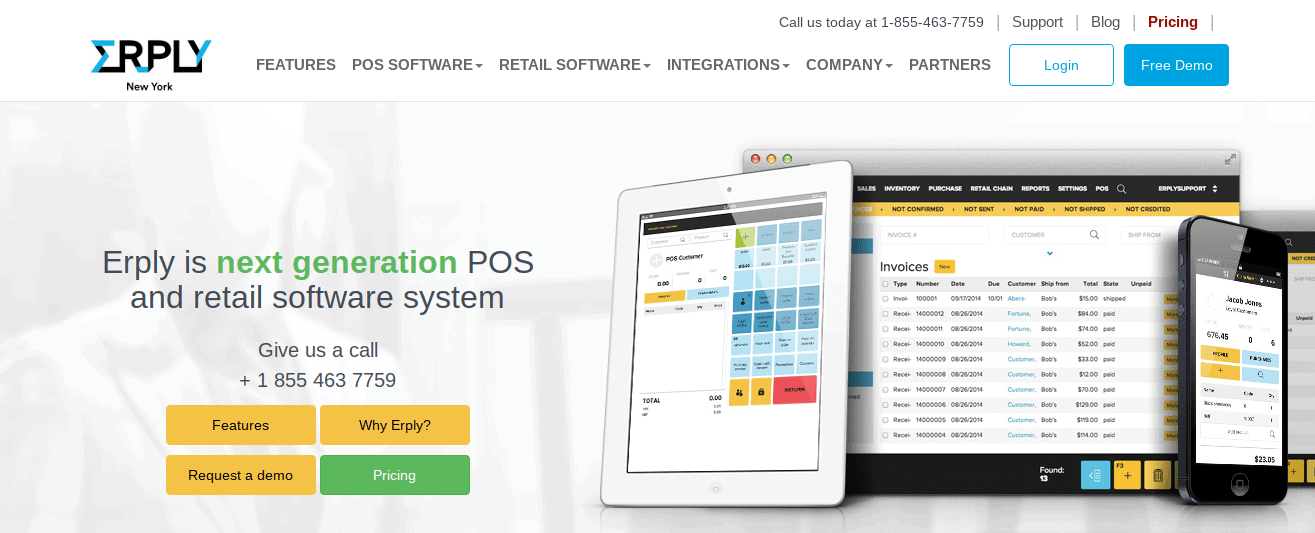 ERPLY (read our review) fits the idea of a mobile POS more than many others because, in addition to being available on the web, it is also compatible with Android devices and iPads. While the name sounds a little bit odd, it comes from the phrase Enterprise Resource Planning, or ERP for short. So while yes, ERPLY is a POS system it's also a lot more. Most of the solutions on this list are tailored toward smaller and mid-sized businesses, and while ERPLY does deliver for them, it can also scale and adapt for large businesses and even franchises.
ERPLY's advanced inventory tools include inventory counts, low-stock alerts, FIFO tracking for monitoring inventory costs, and more. In addition, to purchase order creation tools, ERPLY offers the ability to create a vendor database with contact information as well as digital space to store copies of contracts. Employee management tools include a timeclock and scheduling, as well as the ability to set commissions as a reward for meeting sales goals. The platform also offers extensive and powerful CRM tools that work with the loyalty program. If you're concerned about data, ERPLY offers a choice of over 100 reports to run, so you'll have the data that is most relevant for making key business decisions.
Subscriptions start at $99/month on the annual plan (the month-to-month rate isn't disclosed). With that, ERPLY gives you one register for one1 location, advanced inventory, as well as loyalty, promotions, and gift cards. Your raters will go up with more locations and registers, though ERPLY does offer options for enterprise-scale and franchise businesses. ERPLY also supports an extensive list of processors, particular merchant services divisions of banks such as Wells Fargo, Citi, and US Bank. But you'll also find ERPLY is compatible with PayPal is you want a straightforward, pay-as-you-go processor with predictable rates.

Powerful retail POS & inventory tools
Tools for quick-service restaurants, including kitchen ticket printing
Available on Windows, Android and iPad
Employee management tools include commissions
Supports multiple credit card processors, including PayPal
Plans start at $99/month (on annual contract)
Restaurant-Focused POS Systems
While some general POS systems will work for casual restaurants, full-service businesses that want to manage their entire system from one platform are probably better off looking at a restaurant-specific POS system. In addition to our picks here, Lavu and Toast, it's worth pointing out that NCR Silver also has a specialized version, NCR Silver Pro Restaurant Edition (read our review), with a subscription fee that starts at $149/month.
Toast POS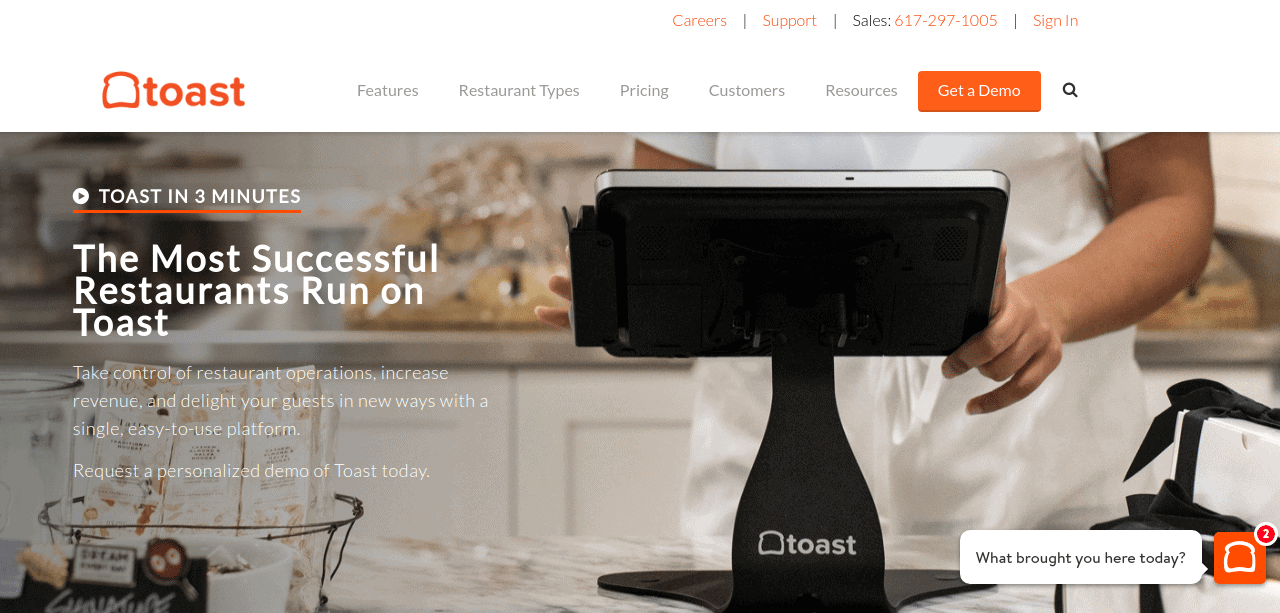 Toast (read our review) is a bit of an oddball as far as POS systems go — and it's definitely the oddest entry in this list. For starters, Toast is exclusively Android-based. It also (mostly) relies on custom hardware, particularly for its terminals. On the one hand, that means even if you already have an iPad or Galaxy Tab lying around, you're going to have to shell out some cash for hardware. On the other, Toast's terminals are optimized for performance, meaning you get more reliability and a speedy app. Not to mention, Toast offers terminals with screens up to 22 inches, rather than the standard 9-10 inches you get with iPads.
But we're not here to talk about the stationary terminals. We're looking at the mobile app, and by extension, mobile hardware. Toast has worked on smartphones and tablets for several years, and you can download the Toast POS from the Google Play Store. Toast has also created its own handheld device (called Toast Go) that runs on a Galaxy Tab A and has an integrated card reader, as well as a powerful WiFi chipset to make sure each device stays connected to the network even when they're taking care of guests out on the patio.
The app itself is fairly intuitive and easy to navigate, and even the handheld/mobile interface is designed to be able to deal with complex restaurant menus. The POS app subscription plans start at $79/month per terminal and include mobile support. You'll get menu and layout management tools, employee management and timekeeping, as well as inventory management. However, adding online ordering, loyalty, and gift card support are all add-on packages that will increase your monthly subscription price. Toast does offer 0% interest financing on its hardware, too.
As far as payment processing options go, Toast has its own built-in payments system. You can't choose another processor. However, the payment structure uses flat fees, making it a competitive option even for small-ticket merchants. Rates are customized to each business, however, so we're unable to give you an idea of what Toast typically charges. You'll have to contact the company for a quote directly.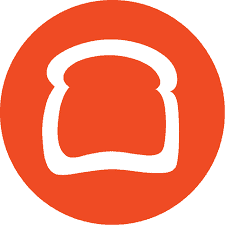 Powerful restaurant POS system
Available on Android
Proprietary hardware
No choice of payment processor
$79/month per terminal
Gift cards, loyalty, online ordering available as add-ons
Lavu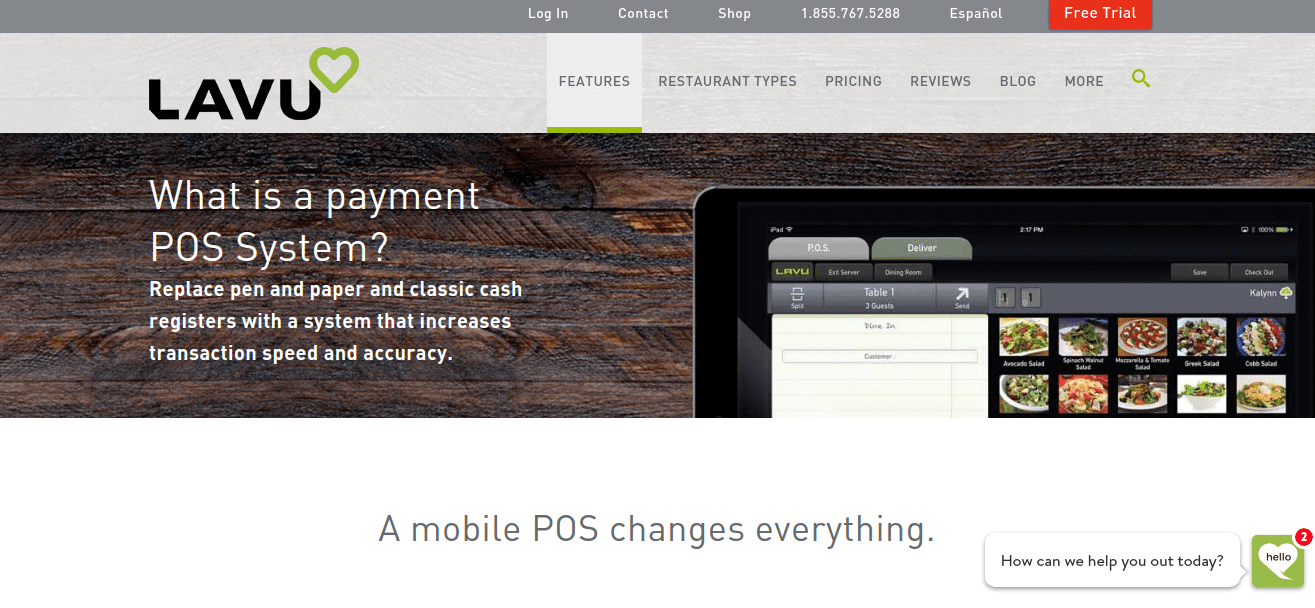 Lavu (read our review) is an iOS-specific POS system that caters to all kinds of restaurants. However, the feature set and mobility factor make Lavu a really great choice for food trucks, pizzerias, bars and breweries, and similar sorts of businesses. Lavu offers advanced inventory management, powerful menu-building tools (including an interface for pizzerias specifically) and labor management. For full-service restaurants, you can customize the layout of the tables. Lavu also offers a KDS system and digital menu boards, as well as a whole extensive suite of online delivery tools. If all that isn't enough, you can opt to add a loyalty program and/or gift cards. If you bundle them together, you get a bit of a discount, too.
Lavu starts at $79/month (or $69/month with an annual contract) per terminal. There's no discount for additional terminals. However, the coolest "mobile" feature of Lavu is its Tableside mode. This allows your services to bring iPads or iPhones to the table to take orders and send them to the kitchen. This ensures accuracy and efficiency — and you can have multiple tableside devices even if you only have one terminal. And of course, Lavu does support tableside payments, too.
Lavu integrates with a surprisingly large list of processors, but it favors its partnership with PayPal. Square is also supported, as well as Heartland Payments, which processes payments for a significant share of the restaurant industry.

Suitable for quick-service and full-service restaurants
Available on iOS
Must purchase hardware from Lavu

$79 monthly subscription fee ($69/month on annual plan)

Integrate with PayPal, Square, and other processors
Loyalty and gift cards available as add-on services
Final Thoughts: How To Find The Right Mobile POS For You
There's no shortage of POS systems out there — so the question is, how do you pick one? It's a good idea to know exactly how much you can afford to spend as well as which features you're unwilling to compromise on. But it's more than just those basic questions. Here's a starter list of questions you should be able to answer:
Budget: How much can you afford to spend? Annual plans offer cost savings but require you to make the investment up front. Many SaaS providers don't offer refunds either, so you need to be confident about your choice before you make the purchase. It might be better to start out on a month to month basis and see if you like the software before you make a major investment.
Payment Processors: Most POS apps offer a choice of processors, including traditional merchant account and third-party aggregators such as Square and PayPal. However, keep in mind that not all payment processors are made the same. You need to make sure you can get clear, transparent pricing with no hidden fees (such as ETFs, annual fees, PCI compliance, etc.). Make sure you vet payment processors while you're also vetting the software to make sure you can get the best of both worlds.
Features: In addition to knowing what features you absolutely have to have, you should know which features you can compromise on — the ones you can find workarounds for. That includes reporting features, too!
Integrations: Does the POS you want integrate with any other systems you're currently using? Does it offer replacements or alternatives? Consider the costs and workload involve with switching over, if it's required.
Supported Devices: Does the POS you want work on iPads exclusively? iPhones? Android devices? Keep in mind what's supported versus what you might already have access to or what you can afford to purchase. In some cases, any existing hardware you have might work with your new POS as well.
These are just a few questions to get you started. You may have lots more questions and concerns in choosing your mobile POS app. Don't be afraid to take advantage of any free trials that are available! If you don't mind dealing with salespeople, you can often schedule free demos as well.
Thanks for reading. Have you had any experiences with these POS apps? Which ones were your favorites? Let us know your thoughts in the comments!