Sam's Club Merchant Services Review (Now Sam's Club Point Of Sale By Clover)
Expert Analyst & Reviewer

UPDATED
Advertiser Disclosure: Our unbiased reviews and content are supported in part by
affiliate partnerships
, and we adhere to strict
guidelines
to preserve editorial integrity.
Sam's Club Merchant Services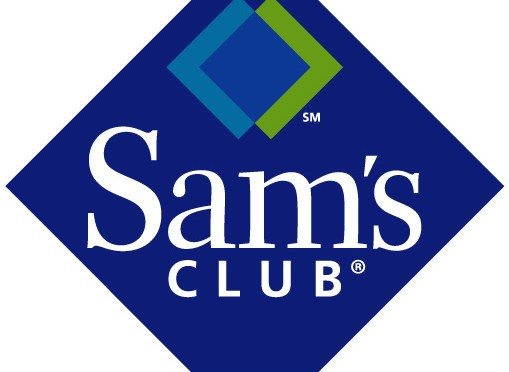 Pros
Offers a full line of Clover products
Support for contactless payments
Predictable flat-rate pricing
Cons
Standard long-term contract
Undisclosed early termination fee
Limited pricing information disclosed online
Deceptive sales tactics
Poor customer service
Sam's Club Merchant Services Overview
Sam's Club Merchant Services was, until recently, a merchant services provider that operated as a subsidiary of Sam's Club, the well-known chain of membership-only retail warehouse clubs owned by Walmart. Clover recently acquired the subsidiary, and it now operates as Sam's Club Point of Sale By Clover. Since its original inception in the early 2000s, the company has provided payment processing services to over 50,000 merchants throughout the US.
Much like its rival Costco (which operates the very similar Costco Merchant Services), Sam's Club seems to be trying to use its retail division's reputation for low prices to entice business owners to sign up for an account under the belief that they'll save money over more traditional merchant account providers. Just like Costco Merchant Services, however, the company is merely a reseller for mammoth processor Fiserv (formerly First Data), the largest processor in the United States.
Fiserv has a reputation for high prices, and, unfortunately, you won't get any discounts by signing up through Sam's Club. With a few exceptions (which we've highlighted below), the company uses the same equipment, pricing, and contract terms as its back-end processor. Because it doesn't provide any additional features or services beyond what's available directly from Fiserv, there's really no reason for us to recommend it over signing up with Fiserv directly.
While the old Sam's Club Merchant Services website offered some concrete pricing disclosures, the new site buries them so well that it's unlikely many prospective customers will find them. Pricing for Clover hardware is disclosed (with options to lease or buy outright), but there isn't any further information regarding account fees or contract terms. In our experience, this lack of transparency is a sure guarantee that you'll be stuck in a long-term contract and saddled with numerous monthly, annual, and incidental fees on top of your transaction processing costs.
Sam's Club Merchant Services/Sam's Club Point of Sale by Clover earns a very average overall score of 3 out of 5 stars. The use of the Sam's Club name to suggest that it's more affordable than a traditional merchant services provider is very misleading. We've seen a steady flow of complaints from merchants who signed up thinking they would save money but eventually paid far more than they thought they would.
Large, established businesses that can afford the high account fees in exchange for lower interchange-plus pricing are better off signing up with Fiserv directly and eliminating the middleman. Smaller businesses should steer clear of both Sam's Club Point of Sale by Clover and Fiserv. Instead, we recommend looking at Dharma Merchant Services or Payment Depot, two of our favorite providers. While both companies use Fiserv as their back-end processor and feature many Clover hardware products, they offer fully-transparent pricing for all merchants, without any long-term contracts or early termination penalties. You can also check out our Merchant Account Comparison Chart for an overview of our other top-rated providers.
Keep reading to get our full review of Sam's Club Merchant Services. And if you've ever used the service, please leave us a comment and let us know what you think of it.
Products & Services
Everything offered by Sam's Club Point of Sale by Clover consists of Fiserv-branded products and services. However, the product lineup isn't nearly as extensive as what Fiserv itself advertises. Nonetheless, the company covers all the basics and can provide enough for a retail or eCommerce merchant to accept credit card payments and manage their business. These products include the following:
Merchant Accounts: As noted above, Sam's Club Point of Sale by Clover is merely a reseller for Fiserv (formerly First Data), which does the account underwriting and transaction processing. Note that the company's website still refers to the old First Data brand name.
Countertop Credit Card Terminals: Sam's Club offers Fiserv's product lineup here, including the FD150, a wireless, EMV-compliant countertop terminal with a color touchscreen that's an upgraded version of the old First Data FD130. The FD150 can also accept contactless payment methods, including Apple Pay, Google Pay, etc. Pricing is not disclosed, but the terminal can be purchased outright or leased. We highly recommend that you buy your terminals rather than getting stuck in an expensive, long-term terminal lease. Leases are most likely handled by Fiserv's leasing subsidiary, First Data Global Leasing, which, unfortunately, is one of the worst credit card terminal leasing companies in the industry.
Point Of Sale (POS) Systems: Sam's Club offers Fiserv's popular Clover lineup of POS systems, including the Clover Flex, Clover Mini, Clover Station, and Clover Station Pro models. Again, we recommend buying your equipment outright, but you can also buy them from Clover through an interest-free installment plan. Be sure to read the agreement before signing on the dotted line so that you understand the length of the installment plan and whether there is a penalty for paying the equipment off early. Note that the Sam's Club/Fiserv merchant accounts aren't compatible with third-party POS systems. Once you get Clover, you're pretty much stuck with Fiserv as a processor, unless you're okay with buying new equipment when switching processors. As of this writing, the following pricing information is disclosed:

Clover Flex: $499 or three $166 installment payments
Clover Mini: $749 or three $250 installment payments
Clover Station: $1,399 or three $466 installment payments
Clover Station Pro: $1,649 or three $549 installment payments

Mobile Processing: The company uses Fiserv's Clover Go mobile processing system, which consists of the Clover Go app and the Clover Go card reader. The app is free and available for both iOS and Android. The Clover Go reader supports magstripe, EMV, and NFC-based payment methods. It connects to your smartphone (or tablet) through Bluetooth, allowing it to work with newer phones that don't have a headphone jack. As of this writing, the Clover Go card reader is $69. The mobile app, of course, is free.
eCommerce Support: Before the COVID-19 pandemic, Sam's Club Point of Sale by Clover was focused almost exclusively on the retail sector and didn't offer much for eCommerce merchants. While its meager product lineup hasn't changed, as of late 2020, the company has expanded its marketing efforts to appeal to merchants in the eCommerce and omnichannel sectors. Its main product is the Clover Online Store, a web-based service that integrates with apps from the Clover Marketplace to allow retailers to make online sales of physical goods. Unfortunately, its functionality is quite limited compared to a fully-featured payment gateway. There's no support for the sale of digital goods, for example.
Security Features: TransArmor® protects Sam's Club merchant accounts. This third-party security service uses both encryption and tokenization to protect your customers' payment method data and reduce the scope of your PCI compliance requirements.
Marketing Services: The Sam's Club POS system offers various marketing services to Clover users, including rewards programs, gift cards, and business/customer analysis. These functions can be selectively installed as apps on the Clover POS platform.
Analytics & Reporting: Merchants can access these functions using Clover Dashboard, Clover's web-based reporting system. Mobile apps are available for Android, iPhones, iPads, and even the Apple Watch. Clover Dashboard can also be used as a virtual terminal to process keyed-in transactions.
If you're interested in finding out more about Clover hardware, check out our review of the Clover POS System. If you're looking for an alternative merchant services provider that offers Clover hardware, check out our article, The Best (And Worst) Companies To Get a Clover Credit Card Machine From.
Sam's Club Merchant Service Rates & Fees
Until recently, Sam's Club offered two pricing plans, a Value Rate Pricing plan and a Simplified Pricing plan. Both of these plans featured tiered pricing but claimed not to require an early termination fee if you closed your account while still under contract. As of this writing, both of these plans have been removed, and the current version of the company's website avoids disclosing information about any Sam's Club merchant services rates. However, product description pages for the various Clover products reveal that both the Register and Register Lite plans that Clover offers directly are available. (For more information on Clover pricing, read our piece, How Much Does Clover POS Cost? Everything You Need To Know About Clover Pricing.) Here's what you need to know about these two plans:
Register Lite
$9.95 per month
2.7% + $0.10 per transaction (for in-person transactions)
3.5% + $0.10 per transaction (for keyed-in transactions)
This plan is advertised as best for businesses processing less than $50,000 per year in credit card sales. It includes a long list of fairly standard features, including access to the 200+ apps and integrations on the Clover app market.
Register
$39.95 per month
2.3% + $0.10 per transaction (for in-person transactions)
3.5% + $0.10 per transaction (for keyed-in transactions)
This plan is advertised as best for businesses processing more than $50,000 per year in credit card sales. It includes all the same features as the Register plan, plus several additional features. Quite frankly, some of these extra features shouldn't only be available as high-priced options. For example, you'll need to sign up for the full Register plan to process exchanges, pre-authorize a customer's credit card, or even add a gratuity to a customer's check.
Although we're glad to see that the tiered pricing plans have been discontinued in favor of a more predictable flat-rate pricing scheme, we're not convinced that either of these plans offers a good value. For one thing, it appears likely that you'll pay the same rates for debit card transactions as you would for credit cards, even though interchange fees for these transactions are much lower than they are for credit purchases. Although you'll have access to the expandable Clover app ecosystem, you'll have to ask yourself whether it's worth paying $10 (or even $40) per month for credit card processing when you can get most of the same features and rates with no monthly fees through Square.
One unusual aspect of Sam's Club Point of Sale by Clover is that you'll need to maintain an active Sam's Club membership to qualify for the rates and fees mentioned above. The company now offers a $100 Sam's Club gift card at initial signup — enough to cover the first year of a Sam's Club Plus membership if you don't already have one. After that, you're on your own.
The company's website doesn't provide any other disclosures about recurring or incidental fees. These fees are probably highly variable from one merchant to the next. Be aware that Fiserv has a reputation for charging well above the industry average for most fees. For a more in-depth explanation of the fees that might show up on your processing statement, please see our article, The Complete Guide To Merchant Account & Credit Card Transaction Fees.
Contract Length & Early Termination Fee
Like most merchant services providers that require long-term contracts, Sam's Club Point of Sale by Clover makes no mention whatsoever about them on its website. A standard merchant agreement isn't available, either. Therefore, what follows is our best-educated guess on contract terms, based on what we know about Fiserv's standard contract and feedback from merchants.
The standard Fiserv contract includes an initial term of four years. It also includes an automatic renewal clause, which extends the term for successive one-year periods after the initial term is complete. Sam's Club no longer mentions early termination fees. Previously, the company had allowed merchants to close their accounts within the first 90 days of their contract without penalty. Beyond that initial grace period, an early termination fee of $90 applied. This fee is much lower than what other providers usually charge; it's also lower than the prorated liquidated damages clause in Fiserv's standard contracts. However, it's still not a great deal considering the number of providers on the market who don't require long-term contracts or charge early termination fees at all.
If you're considering opening a merchant account with Sam's Club — or any other provider — we strongly recommend that you read your entire contract thoroughly before signing up. You'll want to be very clear on the length of your contract, whether it automatically renews, and whether there's any type of penalty if you close your account early. Sales representatives frequently "forget" to mention these details during the sales process. Also, be aware that the "standard" contract terms are subject to negotiation in some cases. You can often eliminate the early termination clause in your contract if you ask — just be sure to get it in writing and keep a copy for your records.
Sales & Advertising Transparency
In the past, we've criticized Sam's Club for employing misleading sales gimmicks on its website, including a "rates as low as…" claim that teased low tiered rates that are much lower than what most businesses would actually pay. With the transition to Clover's flat-rate pricing, however, this is no longer a problem. The only offer that's still on the website is the one promising a $100 Sam's Club eGift Card to new merchants at signup. While this is a legitimate offer, it doesn't provide much of an inducement to choose Sam's Club merchant processing over a competing provider.
The current version of the company's website is very basic, offering little concrete information. Most of the site's content consists of empty marketing fluff, although some of the links to Clover equipment are fairly informative. While we'd certainly prefer to see more specific disclosures about fees and contract terms, Sam's Club is hardly alone in the processing industry in obscuring the actual costs of its services.
Besides the website, the company also appears to sell accounts through an in-house sales team. We couldn't find any evidence that it employs independent sales agents. While in-house representatives generally have a much better reputation for honesty and professionalism, we did see quite a few complaints alleging the non-disclosure of important account terms. Our best advice for dealing with Sam's Club — or any other provider — is simple: never fully trust a sales representative. It's up to you to read your contract and ask the appropriate questions before you commit to a multi-year agreement. We see too many complaints from merchants that could have been avoided if the merchant had simply read their contract ahead of time.
Sam's Club Point of Sale by Clover has no social media presence. While the main Sam's Club brand itself has accounts on all the major social media sites, its merchant services division does not. It appears to us that the company is content to use the name and the reputation of Sam's Club for low prices to lure in unsuspecting merchants.
Customer Service & Technical Support
Sam's Club Point of Sale by Clover advertises 24/7 telephone support, available 365 days a year. This support appears to be provided by Fiserv through its Clover division. (This type of arrangement isn't unusual when two large businesses work together.) A previously offered live chat option is no longer available, but you can contact the company via email.
Unfortunately, we've seen many Sam's Club Merchant Services reviews with complaints alleging rude or incompetent customer service from the company. Be aware that you might be in for a rough experience if you have to deal with something other than a simple technical problem. Fiserv also has a bad reputation when it comes to customer service, so this is no surprise.
If you'd like to avoid dealing with the company's human customer service, you'll find its self-help options to be quite minimal. The company provides a link to Clover's knowledgebase, but that's about it. This site might be very useful if you have a technical problem with one of Clover's products, but it obviously won't help you if you have a more serious issue, such as an account freeze or a billing problem.
Sam's Club Merchant Services Reviews & Complaints
Negative Reviews & Complaints
Sam's Club Point of Sale by Clover does not have its own BBB profile, which makes assessing complaints difficult. You'll find over 1,000 complaints against First Data/Fiserv on BBB, but only a scattered handful of them are specific to Sam's Club. Likewise, the BBB profile for Sam's Club itself is filled almost entirely with complaints about the main company's wholesale operation. Confusion over the Sam's Club/Clover/First Data (Fiserv) relationship has also muddied the waters on Ripoff Report, where we found only four complaints related to merchant services.
Fortunately, we've found plenty of other complaints in our own Comments section below and comments made on other review sites. Taken together, several trends emerge in Sam's Club credit card processing reviews, including the following issues:
Poor Customer Service: This was, far and away, the most common complaint. Merchants noted that customer service representatives were often rude, indifferent, and lacking knowledge. Experiencing difficulty in even contacting a customer service representative was another common complaint.
Excessive "Hidden" Fees: This is another all-too-frequent complaint against traditional merchant services providers such as Sam's Club Point of Sale by Clover and Fiserv. There's plenty of blame to go around here. Providers leave themselves open to this claim by failing to disclose all their fees on their websites, with some even claiming "no hidden fees" as a means to entice merchants into signing up for an account. At the same time, merchants who fail to read their contracts thoroughly before signing up are also at fault. All fees that you will or could be responsible for should be disclosed in your contract documents, even if those disclosures are buried in pages of fine print. Unfortunately, we've found very few providers that fully disclose all fees on their websites. Reading your contract ahead of time is the only way to protect yourself from this issue.
Withheld Funds & Account Terminations: Fiserv provides every aspect of the merchant services for Sam's Club clients. The company has a bad reputation for being quick to withhold funds or freeze an account at the slightest hint of fraud. Your best defense is to learn how to avoid account holds, freezes, and terminations and minimize chargebacks.
Positive Reviews & Testimonials
With the refresh of the company's website, there is now only a single, very brief testimonial from a coffee shop in Arkansas. That's it. Apparently, Sam's Club Point of Sale by Clover doesn't consider it important to provide positive feedback from actual users as an inducement for prospective customers to give it a second look. Or perhaps it simply couldn't find any merchants willing to put in a good word for the company. We'll let you decide.
We were likewise unable to locate any other positive reviews of the company online, although, given the confusion surrounding the company's brand name, this isn't too surprising. If you've had a positive experience with Sam's Club Point of Sale by Clover, please consider leaving a review in the Comments section below. Thanks!
Final Verdict
In assessing Sam's Club Point of Sale by Clover, it's impossible to separate the company from its relationship with Fiserv and Clover. With the transition away from the old Sam's Club Merchant Services brand name, it now appears to be little more than a Clover subsidiary using the better-known Sam's Club brand name as a marketing ploy to lure in merchants expecting lower prices than what they'll actually receive.
If you've read our Fiserv review, you'll know that we don't recommend it for most small or medium-sized businesses due to the high overall costs. Unfortunately, Sam's Club Point of Sale by Clover doesn't offer significant savings over signing up with Fiserv directly and could be more expensive for some businesses. The transition to flat-rate pricing appears to be a deliberate attempt to appeal to small business owners who want predictable, easy-to-understand pricing and are unaware that it can sometimes be more expensive than interchange-plus or membership pricing plans.
Bundling flat-rate pricing with long-term contracts, undisclosed additional fees, and a high monthly account fee ($39.95 per month in the case of the Register plan) is a poor way to serve the actual needs of small business owners. Yes, you'll receive a true, full-service merchant account with a unique merchant identification number, unlike the aggregated accounts offered by Square, PayPal, and other payment service providers. However, many providers can provide you with a much better deal, including several Fiserv resellers that also offer Clover hardware products.
Sam's Club Point of Sale by Clover earns a disappointing score of 3 out of 5 stars due to its high costs, onerous contract terms, poor customer service, and numerous complaints about its sales practices. If you're interested in the Clover hardware lineup but want to avoid doing business with Fiserv directly, resellers such as Dharma Merchant Services or Payment Depot can offer you a much better deal — and at a lower cost. You can also check out our Merchant Account Comparison Chart for several other reputable providers to consider.
---
Our Top Pick To Save On Payment Processing 💰
PaymentCloud


---
PaymentCloud has an excellent track record for service quality, support, and fair pricing. Learn more from PaymentCloud.
Our Top Pick To Save On Payment Processing 💰
PaymentCloud


---
PaymentCloud has an excellent track record for service quality, support, and fair pricing. Learn more from PaymentCloud.
To learn more about how we score our reviews, see our
Credit Card Processor Rating Criteria
.